20 years of Westlife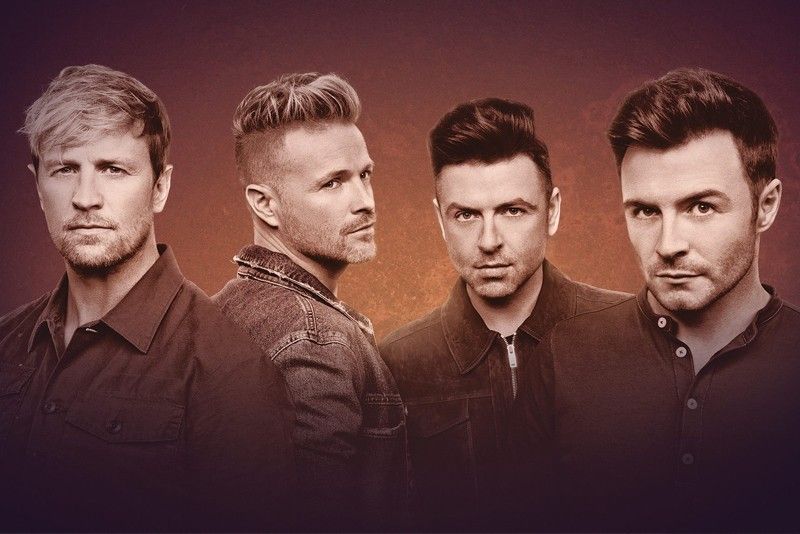 There are boy bands and there are boy bands and all of us have in some ways developed a bit or more of an interest in them over the years. Some of us became devoted fans. That means buy all of the records, treasure the merchandise and watch their shows whenever possible. Others were dismissive of the trappings and activities of fandom but since they could not help but hear those boy band tunes, they also had to decide whether to like them or not.
I am neither of those but I do have favorite boy bands. For singing, nothing equals Boyz II Men. I admit I thrill to One Sweet Day. New Kids on the Block was the pioneer of the boy bands in the later batch and perfected the concept. I honor that. The Backstreet Boys have the most infectious hits and do put on the most entertaining shows. You can watch them again and again and still enjoy the experience. And N'Sync back in their heydays, danced well and were cute.
Among those from the United Kingdom like Take That or Boyzone, the one I like best is Westlife. The boys have this great sound that borders between pop and easy listening. They are also the most daring as far as choice of songs is concerned. Truth to tell, Westlife did very well with their choices over the years and they have sold over 45 million albums and 55 million records worldwide. Their songs have also been streamed billions of times.
Westlife, which hails from Dublin, Ireland, has had hits with pop originals like Swear It Again, Queen Of My Heart and Flying Without Wings. The group also did pop classical like You Raise Me Up, I Have A Dream and When You Tell Me That You Love Me, a duet with Diana Ross. It excelled with covers like Seasons In The Sun by Terry Jacks, Uptown Girl by Billy Joel and The Rose by Bette Midler. Why it even tackled the great American Songbook in an entire album, Allow Us To Be Frank, which had songs like The Way You Look Tonight, I Left My Heart In San Francisco, Moon River, When I Fall In Love and Ain't That A Kick In The Head.
The Westlife repertoire is truly a varied lot. This means that audiences, who will be present at their shows at the Araneta Coliseum on July 29 and 30, can count on a truly enjoyable evening. Besides, the group is celebrating its 20th anniversary this year as well as its reunion, which means that the occasion is extra special. Westlife officially disbanded in 2012. Fans thought that they will never see the boys perform together again because the members have ventured into solo efforts. But the clamor for them to reunite resounded all over the world. It was so loud and long that Shane Filan, Mark Feehily, Kian Egan and Nicky Byrne decided to heed the call. And so, Westlife is back.
The reunion took effect last October, 2018 with the announcement of a tour and the upcoming release of a new single and an album. The first song, Hello My Love, which was composed by no less than ace producer Steve Mac and superstar singer-songwriter Ed Sheeran, was released last January. This was followed by Better Man, also by Mac and Sheeran with Fred Gibson. Then a few weeks ago, there came Dynamite, again by Mac and Sheeran with Andrew Wyatt. All three are big sellers, which augur well for the album titled Spectrum which will drop in September. Not only that, the early Westlife catalogue also started selling big anew, thanks to their sold-out tours.
After a successful series of shows in Ireland, Westlife is now on tour in Asia. We can all expect the Westlife fever to be at its highest pitch hereabouts as the band goes around Bangkok, Macau, Jakarta, Manila, Kuala Lumpur, Singapore, Taipei, Shanghai, Dubai, Palembang, Yogyakarta, Semarang and then back to London for the huge Hyde Park gig. It is a long tour but Westlife has a lot of catching up to do and friends and fans are happy they are spending time with them again.