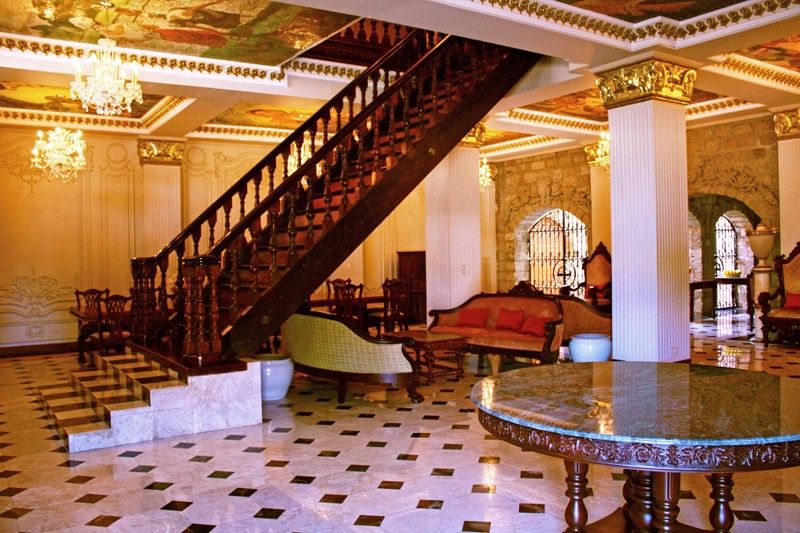 The staircase of Casa Byzantina at the Las Casas Filipinas de Acuzar is prominently featured in the movie. Most, if not all, of the movie's scenes were shot in almost every corner of the Las Casas which covers a 400-hectare lot in Bagac, Bataan.
Photos from Raymond Bagatsing's Instagram
Las Casas Filipinas de Acuzar perfect set for Quezon's Game
FUNFARE
-
Ricky Lo
(The Philippine Star) - June 11, 2019 - 12:00am
Those who have seen Quezon's Game (watch it pronto before it disappears from the few moviehouses where it's screening) must have been amazed at how authentic and "true to the period" is the 1940s setting of the movie about how Pres. Manuel L. Quezon saved 1,200 Jewish refugees from Austria and Germany by welcoming them to the Philippines.
Now it can be told: Most, if not all, of the scenes were shot at the picturesque Las Casas Filipinas de Acuzar in Bagac, Bataan, from the tramvia (old-style train), wood rafts to the crafted staircase of Casa Byzantina. In fact, the movie featured almost every corner of the 400-hectare heritage hotel.
"Las Casas gives justice to this outstanding film," according to the statement sent to Funfare by the hotel management. "The hotel helps repaint Quezon's nostalgic legacy through Quezon's Game."
Directed by Matthew E. Rosen, the historic film unravels a chapter of Philippine History that will make younger generations proud of their roots. Raymond Bagatsing in the titular role gives probably his best performance so far, with his leading lady Rachel Alejandro (as then First Lady Aurora Quezon) winning awards and praises in international film festivals. It's the kind of film that deserves to be submitted (for consideration) by the country to the Oscars' Best Foreign-Language Film category, reminiscent as it is of the critically-acclaimed Schindler's List which tackles a similar subject.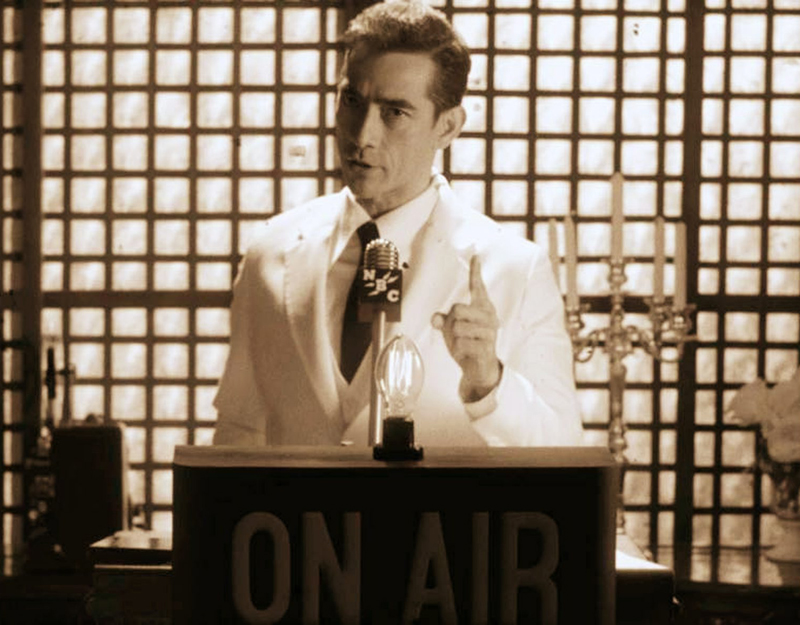 Raymond Bagatsing in Quezon's Game, probably his best performance so far as Pres. Manuel L. Quezon.
The two-hour film highlights how Quezon used all his might to accept and welcome Jewish refugees from Austria and Germany in the Philippine territory which was then under American rule. A fitting heroic act when the rest of the world turned their backs on these poor people.
Under this noble man's rule, the Philippines was able to save more than 1,200 Jewish refugees from the Nazis. He requested for 10,000 visas for the refugees but the US Government granted only 1,200.
In one of the movie's touching moments, Quezon asked his loving wife Aurora if he could have done more. Teary-eyed Rachel delivered her sweeping line, saying, "May ginawa ka sa panahong ang lahat ay nagsawalang-bahala. Hindi ko 'yun malilimutan, hindi 'yun malilimutan ng ating mga anak, hindi 'yun malilimutan ng bawat Pilipino." True enough, his bravery was meant to be acknowledged even after seven decades.
Meanwhile, in one of her interviews, screenwriter Janice Perez revealed one of the reasons why they pursued this film. "Sadly, the history textbooks do not even mention what President Quezon did for the Jewish refugees, that is why it was always our goal to make this movie so the story of his heroic feat would finally be made known to everybody, not just to Filipinos, but to everyone in the world."
Las Casas is the only Philippine destination that showcases the best of Filipino heritage and culture through the colorful stories as retold by Jose "Jerry" Acuzar's collection of restored Spanish-Filipino houses. These unique initiatives of the brand in line with the owner's mission to bring Filipino heritage to far greater heights have caught the attention of the local and international entertainment scene.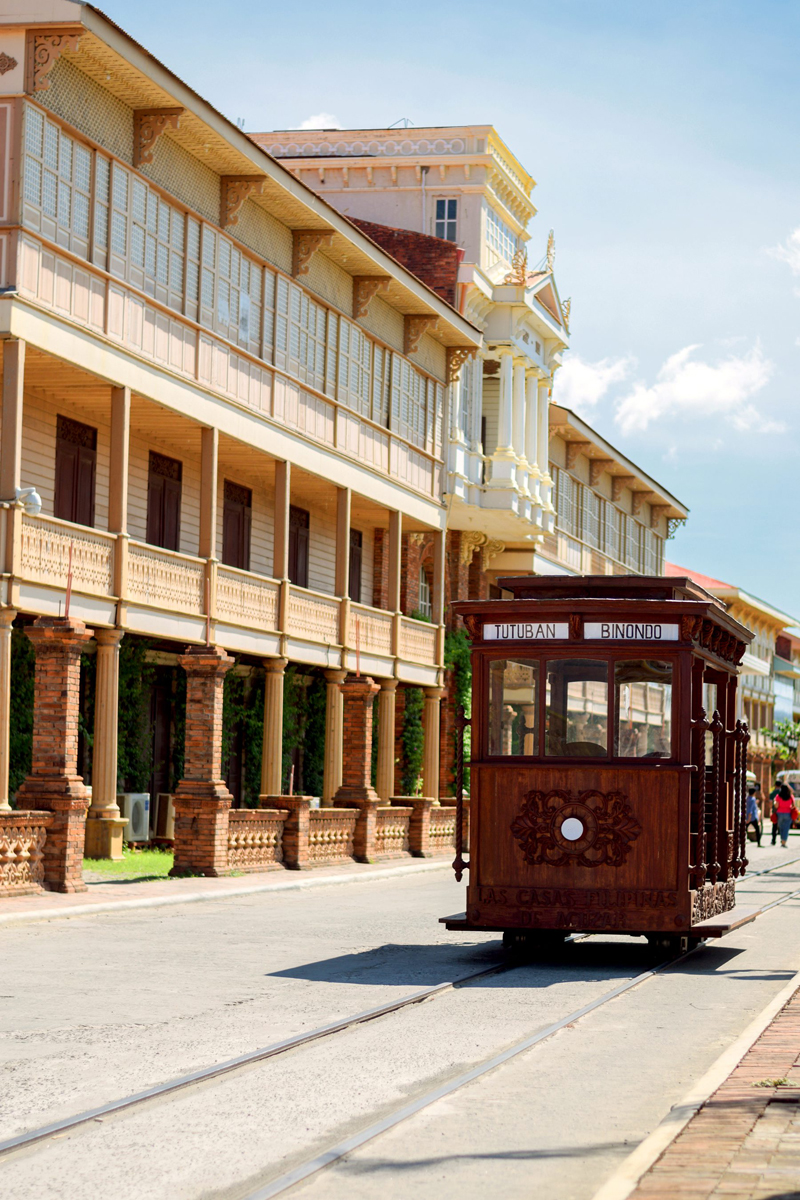 The tramvia (old-style train) gives the movie a true-to-the-period feel
The property isn't new to being a shoot venue of historic-themed movies. For the past years, Las Casas opened its doors to hit biopic films including Heneral Luna featuring the stellar performance of John Arcilla and its sequel Goyo: Ang Batang Heneral well-played by Paulo Avelino.
In recognition of his unequalled charisma and heroic feat, a school was named after him — the Manuel L. Quezon University (MLQU) that now stands bold and proud in Quezon City.
As stated in their profile, the University is founded on the "principle of Pro Patria Et Jure: For Country and Law and on the Philosophy of Know Thyself."
With his undeniable love and patriotism, Acuzar acquired ownership of MLQU through his company New San Jose Builders, Inc. (NSJBI) in October 2014.
Its acquisition of MLQU has opened more doors to the university and its graduates who then will contribute to nation-building by honing nationalistic, competent, learned and upright Filipinos imbued with the spirit of selflessness — acts that President Manuel L. Quezon imbued himself.
(For an illustrious journey, visit www.lascasasfilipinas.com.)
(E-mail reactions at rickylophilstar@gmail.com. For more updates, photos and videos, visit www.philstar.com/funfare or follow me on Instagram @therealrickylo.)