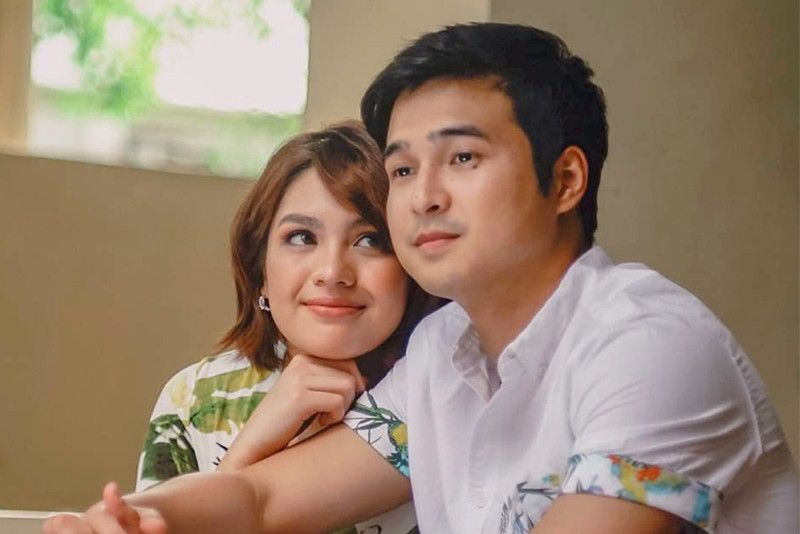 Jane Oineza and Jerome Ponce in a scene from the movie: So near and yet so far.
Film review: Finding You
MANILA, Philippines — Easy Ferrer's Finding You is yet another curious look into the unpredictable world of the millennials.
The writer-director is a millennial himself but in this directorial debut, he is able to keep a safe distance from his material and finds a more imaginative way of fleshing out his narrative.
You are almost drawn into a conclusion that this is going to be one episode of one fling after another and memories of one partner after another.
While social media journalist Nel (Jerome Ponce) seems to be drawn to women within his circle, he keeps a special friendship with Kit (Jane Oineza), who gives him total support in helping him choose the partner he feels could be the choice of a lifetime.
As usual, the director makes use of social media (the millennials' once and future platform) to paint a picture of a young man trying to make sense out of his love life.
It turns out he has this rare condition called hyperthymesia which makes him remember every detail of every moment of his past.
But as he zeroes in on his throwback series on FB, some complications arise and it seems things are not that simple as they look. He is flooded with memories but he has a hard time making sense of many of them.
To make the story short, the director cuts on a very unusual but effective twist that gives the film a memorable finale.
Moreover, watching Finding You is like wading through many possibilities only to discover that he has done one search too many when the ultimate subject of his affection is just an arm away.
One thought Ponce revealed himself to be a very capable and sensitive actor in this film. His millennial outlook, however, hides an inner fire that needs constant stoking to make him realize what he really wants.
For this job, Oineza as Kit delivers very well. She is able to delineate a role between close friend and possible lover and succeeding every inch of the way to the very end.
For succeeding in doing a film narrative with a more creative twist, direk Easy emerges as a millennial director with uncommon sensibility. He has a way of plummeting the depth of the millennial angst and succeeding in every way in getting an original point of view.
The director admits the toughest part of doing the film was how to keep the plot interesting while quietly working on an unexpected ending. He doesn't want a debut film that caters to fans but more on millennial audience that loves good stories.
In this sense, Finding You is a film you can cherish.
Direk Easy's debut film also stars Barbie Imperial, Menggie Cobarrubias, Kate Alejandrino, Claire Ruiz and Jon Lucas.
Rated B by the Cinema Evaluation Board, Finding You is now showing in cinemas.