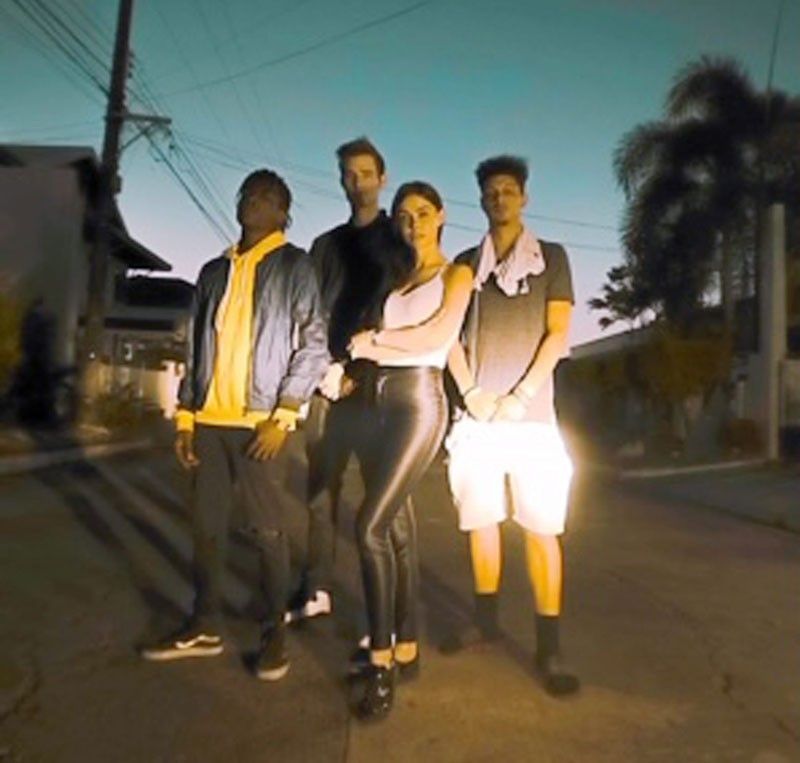 Daiana Menezes is excited to do the opening act for the concert of Aloe Blacc on March 1 at Okada Manila
Daiana Menezes opens for a major concert
MANILA, Philippines — "Brazilipina" TV host, singer and actress Daiana Menezes is excited to do the opening act for the big concert of American musician, singer, songwriter, rapper, record producer and actor Aloe Blacc. Daiana will launch four songs with artists from America.
Blacc, a businessman and philanthropist known for his UK chart-topping singles I Need a Dollar and The Man, is set to stage his self-titled performance at Okada Manila on March 1 as part of his world tour.
Presented by Daiana's production company, Ikon, that books and brings international artists here and to other countries, Blacc's concert is expected to give Filipino fans two hours of pure talent on stage with his own orchestra.
Daiana is excited to launch the singles Therapy, November, Mango and Simon AF with her music team composed of music producer Ryan Klos, talented rapper Tommie King and rapper, freestyler and writer KXNG.
"These are all danceable and feel-good songs na sure ako magugustuhan n'yo. The songs are all original, and I have been working with Ryan, Tommie and Gabe for a while, writing, producing and recording with a lot of passion. They flew in from America just to do this for us here. Ryan did an amazing job producing, creating the beats and mixing it, and he also sings! Tommie is an extraordinarily talented rapper whom I have heard on Spotify; I was excited to meet him and was even more impressed when I finally did. And KXNG, he performed with me on the last Ja Rule concert. I am excited for (it's) his first time to perform his single, Mango (teaser is out now on Bridge Ikon YouTube)," shares Daiana.
Ryan from Atlanta recalls how he met Daiana: "When I was 18, I got a college scholarship to study in China and Taiwan. I started to get involved in the music industry in Taiwan and currently I'm signed with Linfair Records and somehow through that, I ended up in the Philippines and met Daiana. Later I met Gabe and Tommie and introduced them to Daiana and now we make music together."
Gabe, who hails from Brooklyn, admits he did not get along with Ryan at first.
"We got into a fight and then the next he called and said, 'Okay let's make a track' and we made the first track and then he introduced me to Daiana and ever since we've been making music," says Gabe.
Rap artist Tommie has been doing music since he was nine years old. He is a basketball player from Atlanta but he chose rap over basketball.
"Honestly, I never really made this kind of music before I started working with Ryan. I'm a full-grown hip-hop artist so the kind of music we make is great to be able to expand. I am so happy with the social media market here and I got 1.2 million streams. Thanks to Daiana, our situation right now is the best I've ever been part of.
Daiana says the concert will "have nothing but good vibes and good music."
"We want you to go home after the show this March 1, with a feeling of not just another great night out, but the feeling that your evening and time was worthwhile spent with us and you'll look forward to the next Ikon artist announcement we already have lined up for your entertainment," ends Daiana.