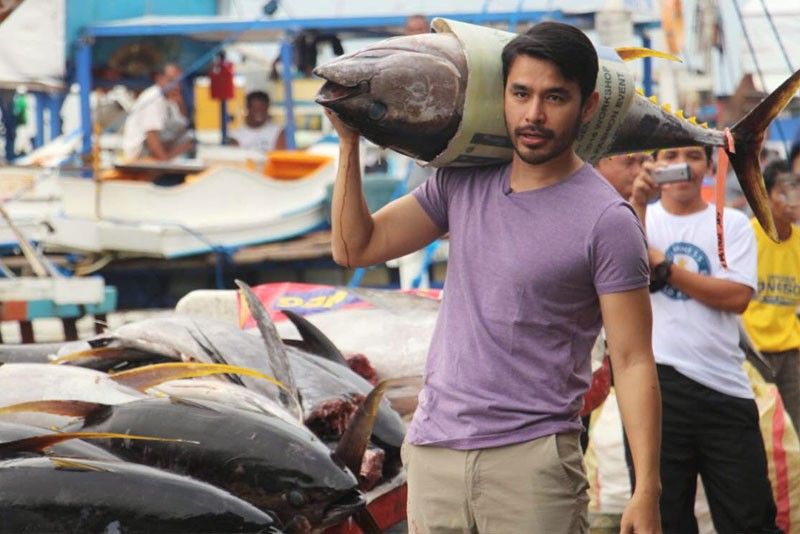 Atom Araullo's first-ever documentary with the Kapuso Network was Philippine Seas
Atom Araullo: Man on a Mission
KAPUSO DAY
-
Angel Javier Cruz
(The Philippine Star) - February 13, 2019 - 12:00am
Atom Araullo is a man on a mission. After decades spent in front of the camera — first in 5 and Up and as host in Breakfast, Atom actually kicked off his career in news reporting with GMA.
The fertile training ground provided by the Kapuso Network in his early years allowed him to hone his skills as a news reporter — skills that he employs until today. Now, 36, (with a starring role in the 2018 movie Citizen Jake) and back at GMA, Atom is ready to take on the new challenges that technology and social media present.
The shifting landscape of media is like uncharted territory. "TV is the kind of medium that I think you'll never be able to master, especially since the technology is always changing, the medium is always evolving, and the audience is also evolving. I don't feel I'm anywhere close to mastering the medium," he says.
In Dumaguete last December, Atom kicked off the first leg of the Kapuso Campus Tour: The Regional Masterclass Series at Silliman University. He shared with students what it was like being a millennial journalist and how he is adjusting to the digital demands without sacrificing traditional fact-checking of journalism.
"The first question I ask is 'Why are we doing this story? Why are we embarking on this project?' I think that's a good way to start and everything else follows."
"After you answer the why, ask the how: 'How am I going to present this?' Hindi literal. Hindi ko naman ito isinusulat but it's important to ask, 'What did you learn from all of this? What do we want our audience to take away?' It's like a guide para hindi kami maligaw o mawala sa objective while we are doing the story. It might become more confusing for the people who watch it."
With decades of experience in the business, Atom has amassed countless stories, learned numerous lessons, met hundreds of people. A book detailing these stories, lessons and personalities would make for an interesting read, and he is open to writing it but not anytime soon.
"Sabi nga nila, sa buhay kailangan kong umakyat ng bundok, magsulat ng libro at magkaanak. Nakaakyat na ako ng bundok so siguro isusunod ko na 'yung... sige. Sabihin na lang nating gusto ko magsulat ng libro."
"Honestly, I don't think I'm equipped to write a book right now. That's why I'm writing regularly to find my voice and to know if I can write a book.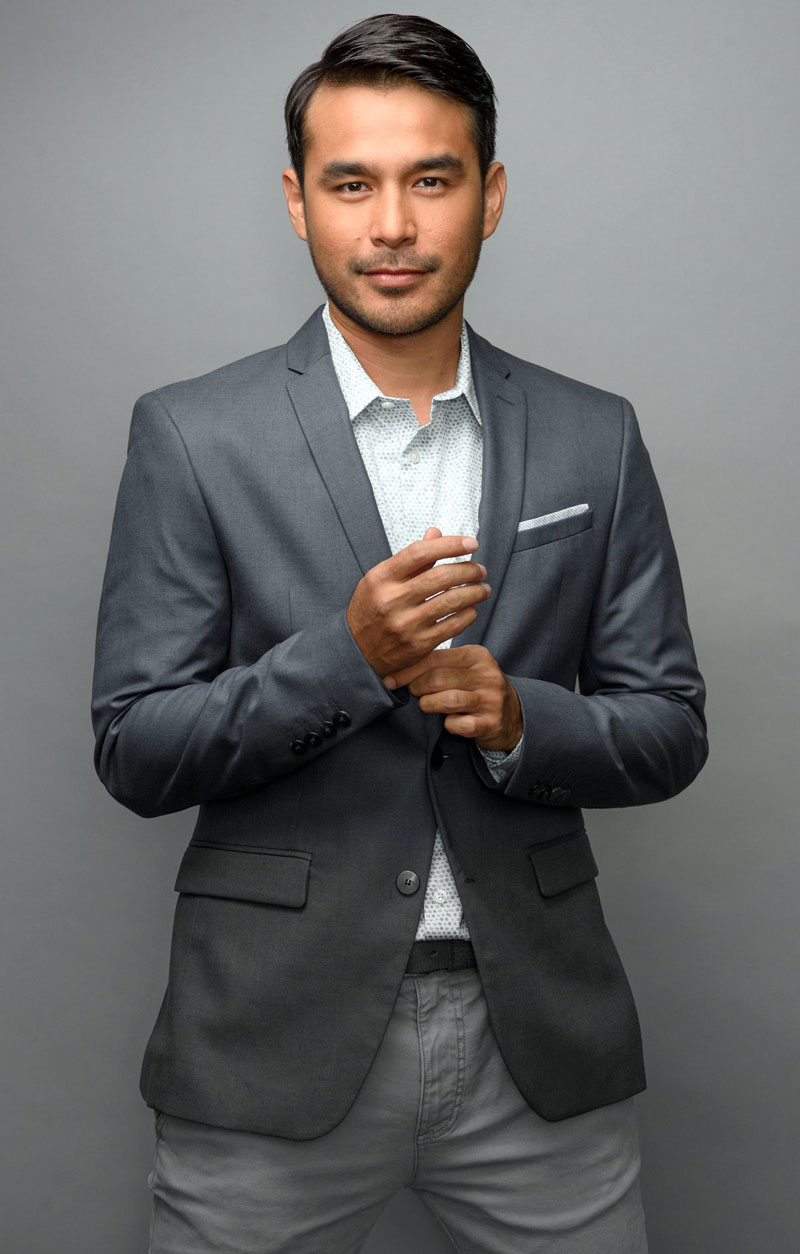 Now 36, Atom is ready to take on the new challenges that technology and social media present
"Sa ngayon, magkakasya na ako doon sa paggawa ng mga long-form stories for online, mga text stories but who knows maybe in the future that would be a good idea? There's still time."
Atom might seem a bit laidback but that is really the nature of his work — there are days that can be hectic and there are days that are slow. It's different from those who follow a routine or work 9-to-5.
"It's both a blessing and a curse, I suppose. It's a blessing, obviously, because every day is different. No two days are the same so you're not stuck in a routine. But sometimes routine is good. It's nice to be able to say that when I wake up at this time, I'm going to write from this time to this time. I'm going to go for a walk and then have a nice lunch, maybe walk the dog, and then go back to work and then sleep at a certain time, maybe exercise. But that's the price to pay for doing this kind of work which is amazing. No complaints at all," he says.
"Sometimes there are late nights so medyo mapapatanghali ng gising. Sometimes, there are early days when you have to catch an early flight. I make sure to eat three times a day and brush my teeth."
He keeps in shape by packing a pair of running shoes and exercise gear whenever he travels so if there's an opportunity to run and get the blood flowing, he'll do it. "I remember we were doing this story with I-Witness in Sorsogon, and we had this two-hour downtime. Wala akong dalang shoes so tumakbo na lang ako sa beach na nakayapak. Enjoy naman — nakita ko yung beach, naaliw ako sa mga tao, tapos medyo nakapag-exercise pa ako. You take advantage of those moments."
A life in politics is not in Atom's future because he believes there are other ways to effect change. It may be in public service or it can be in media or in other professions. "We have teachers, we have doctors. We each have our own contribution. Hindi ko naman nakikita bakit kailangan pa ako pumasok sa pulitika. Dito pa lang, ang dami-dami nang pwedeng gawin."
Atom's international awards include those won for his first documentary for the Kapuso Network, Philippine Seas, and for Silang Kinalimutan (The Forgotten), his first documentary for I-Witness. Recently, his documentary No Leftovers for The Atom Araullo Specials, was nominated at the prestigious New York Festivals.
It's been a year since Atom came back home to GMA but has already received accolades from here and abroad. Just recently, the Kapuso broadcast journalist has been named as National Goodwill Ambassador by the United Nations High Commissioner for Refugees (UNHCR). He is also set to co-anchor the upcoming online newscast Stand for Truth.
With so much more Atom is capable of doing and wanting to do, I think he's just beginning.