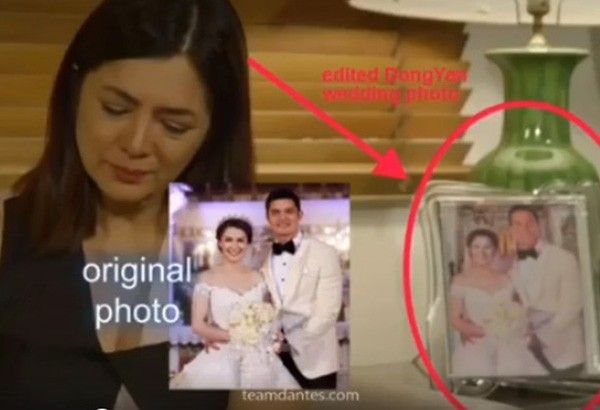 Screenshot of Dingdong Dantes' video reaction
Facebook/Dingdong Dantes
'Ang Probinsyano' admits using Dantes family photos, apologizes
MANILA, Philippines — Producers of ABS-CBN's longest-running primetime series "Ang Probinsyano" has issued an apology to GMA actors Dingdong Dantes and Marian Rivera and their family for its use of their family pictures without prior permission.
In an official statement released on Tuesday, the TV show explained that its producers were not aware that the contractor for creating the show's props used the photos and that the show has "no intent to disrespect or offend" the Dantes family.
"The production team commissioned a third-party contractor to create the photo props used in the program. It was not aware that the original of the photographs used were those from Mr. Dantes' wedding and the baptism of his daughter," the statement said.
"To prevent a similar incident from happening in the future," the producers assured that they are now investigating what happened.
The wedding photo of Dingdong and wife Marian Rivera was reportedly seen on the background of Alice Dixson's character in "Ang Probinsyano's" August episode. Meanwhile, an edited version of their family photo was reportedly seen on the November episode. In the photo, the Kapuso couple's faces were allegedly replaced by those of Joko Diaz and Mickey Ferriols, but the face of their daughter Zia was retained.
The show's apology and statement came as a response to Dantes' Facebook post saying that he was "offended and deeply hurt" by the use of their family photos without permission.
"I appreciate that you found artistic inspiration from the original photos. Unfortunately, there is the inescapable consequence that legal and moral rights were violated here," he said.
Dantes has shared a story on the show's apology on his Facebook page, but without comment as of press time.