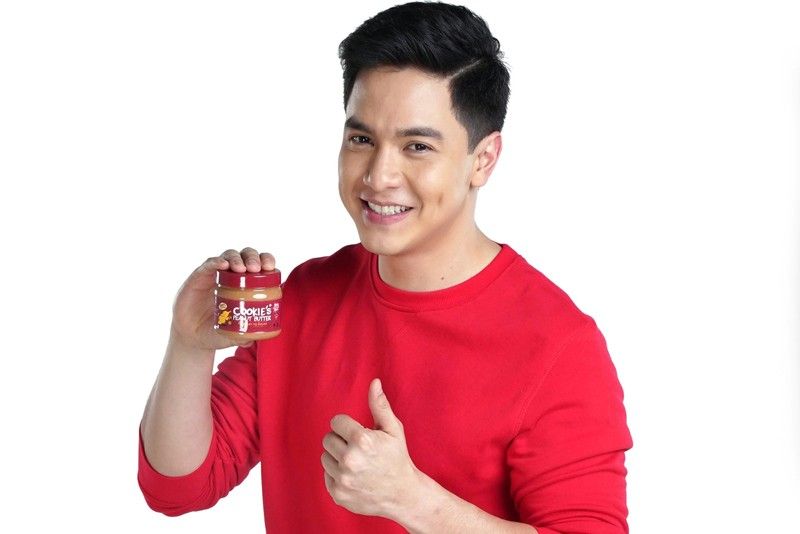 Alden for Cookie's Peanut Butter
Chuck Gomez
(The Philippine Star) - March 22, 2018 - 12:00am
MANILA, Philippines — Cookie's Peanut Butter Company welcomes Alden Richards (photo) to its growing family as the very first celebrity endorser of the newest food craze.
Made of all-natural ingredients with absolutely no preservatives, Cookie's Peanut Butter is proudly made in Biñan, Laguna — hometown of the man who developed its delicious recipe, Cookie Yatco. Cookie's Peanut Butter started out as a homemade product that Joy Abalos-Yatco would prepare in her own kitchen as a special gift to family and close friends, especially during the holidays. The brand became a hit among family and friends that Joy and her husband, Cookie Yatco, decided to distribute the product commercially to share it to mainstream consumers and to provide long-term jobs to a lot of people.
Currently, the brand's flagship products include Cookie's Peanut Butter, Cookie's Cashew Butter and Cookie's Peanut Butter Pangluto as well as Mani Ni Cookie and Kasuy Ni Cookie.
As one of the country's busiest and biggest young stars, it is very important for Alden to be fit and healthy. He is seen daily as one of the hosts of Eat, Bulaga, currently preparing for a brand-new primetime TV series, and busy with non-stop showbiz commitments. To stay in his best shape, Alden works out regularly and does intermittent fasting wherein he fasts for several hours a day interspersed with eating whatever he wants for a limited number of hours in a day.
"I love Cookie's Peanut Butter. It's so delicious and a very good source of protein, which keeps me strong and energized every day. I eat it any time — as part of my breakfast or as an in-between snack," says Alden. "I am so happy to be part of the Cookie's Peanut Butter family.
As part of Cookie's Peanut Butter ongoing series of mall tours, Alden will be at SM Megamall's Event Center on April 22.