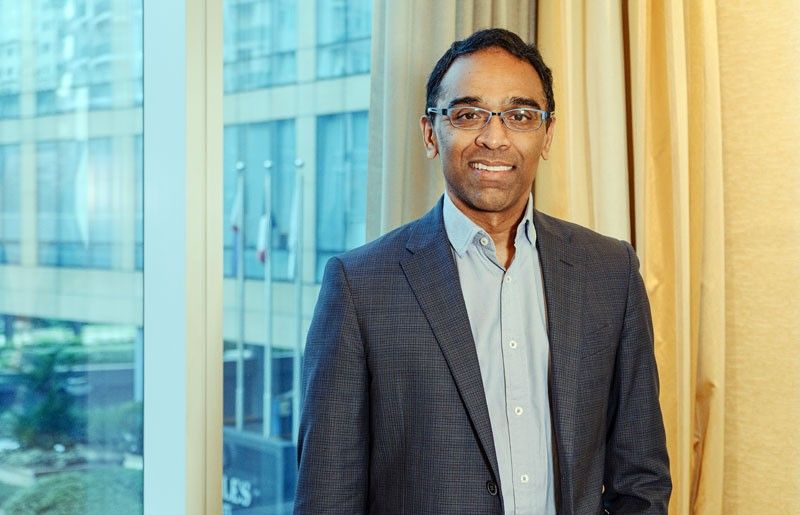 Nagesh Devata, General manager for Cross-Border Trade, Southeast Asia, PayPal
E-commerce in Asia, 25 Years Later
MANILA, Philippines — Twenty-five years ago today, a tiny startup called Net Market figured out how to send an encrypted credit card transaction over the web. For thousands of years until this moment, the dominant way to engage in a commercial transaction was for a buyer to travel to a business and offer coins, paper, or plastic in exchange for a product or service. All of that changed with e-commerce.
Fast forward to 2019, Asia has become the largest e-commerce marketplace in the world and shows no sign of slowing down. Looking closer to home, the Philippines – which is among the top 10 most engaged nations using mobile internet globally – has an e-commerce market that is projected to grow considerably– from US$1.5 billion in 2018 to US$10billion by 2025.
Despite these promising signs, there is still a lot of work to be done to fully realize this potential. According to the latest Internet Inclusiveness Index, which assesses a country's internet inclusion across availability, affordability, relevance and readiness, the Philippines is ranked 66th out of 100 countries, and falls within the lower half of surveyed Asian nations' rankings due to the higher cost of access. Additionally, the Philippines is one of the top five countries globally with the highest incidences of internet-borne attacks, with heavily impacts trust when engaging in ecommerce.
Trust is paramount to the growth of the internet economy. Scaling internet-enabled commerce to the ubiquitous economic force it is today requires an intentional and sustained focus on building trust and reliability.
Over the past two and a half decades, we've collectively overcome significant challenges to provide the necessary security and reliability for consumers and businesses to engage, and for this new kind of commercial activity to flourish. Connectivity is stronger than ever, payments and logistics are continuously becoming faster and smoother, and anti-fraud capabilities are at their most advanced.
As we look to the next 25 years of e-commerce and beyond, the strong foundation of trust we've built will be a critical enabler to the continued growth of this industry. E-commerce has gone through several iterations over the past 25 years, and will evolve even more rapidly and become even more intrinsic in the next 25 years. Several emerging technological innovations will become even more embedded into our daily commerce routines, in ways that we can only begin to imagine. If we're not careful, they could potentially put at risk our ability to maintain the trust we've cultivated with customers around the world.
Some of these emerging technologies include:
• 5G's increased capacity will enable billions of devices to be connected onto the Internet, meaning that e-commerce will be possible from any car, watch, or fridge– anywhere, anytime. 5G will also enable far more immersive and engaging augmented and virtual reality experiences, which will no doubt open up many exciting, new e-commerce applications. And with5G-powered services already available in the Philippines, it's only a matter of time before we see mobile wireless 5G in the region.
• Artificial intelligence – powered by the continued explosion of data and, potentially, quantum computing – will fashion a far more personalized e-commerce experience. Recommendations will become more unique and tailored for the individual, and merchants will be able to learn about their customers more rapidly and continuously. AI-based concierge services could anticipate, select and deliver what you might need even before you realize you need them.
• Social commerce, driven by new and growing platforms, will enable people to engage in a type of collaborative shopping that was never possible before. Sharing and engaging – from the point of inspiration to checkout and beyond – has the potential to become the norm as a generation of digital natives continues to redefine the ways in which the world buys and sells.
• Federated secure multi-factor digital IDs will ensure that businesses stay one step ahead of fraudsters while simplifying the process for consumers. Passwords were useful in the early days of e-commerce, but it's time to move on. Federating IDs enables multiple large organizations to work together to combat fraud and keep the system secure.
• Green logistics will go from niche to mass market. Gone will be the days of mass cardboard, plastic packaging, and fuel waste, as they will be replaced by community logistics and bulk efficiencies. A new generation of climate-conscious consumers will compel this shift to sustainability, and suppliers and logistics providers will also continue to innovate.
The transformative power and cumulative impact of these technologies on our economic lives will be profound. They have the potential to lower the cost of entry into the digital economy for people and families, as well as entrepreneurs and small businesses, who still find it prohibitively expensive to connect and participate in a meaningful way. And they have the power to not only change the way we buy and sell, but also usher in a new era of inclusive economic opportunity and empowerment that brings underserved populations into the global economy.
In a similar manner as the first phase of e-commerce growth, we'll need to intentionally and responsibly deploy innovations to ensure the greatest collective benefit possible, as well as guard against unintended consequences. We'll need to be collaborative, careful, and creative in how we continue to put trust front and center in our decisions.
The solutions to the trust challenges in the early days of e-commerce involved replicating many of the physical aspects of a commercial transaction digitally: a shopping cart, a checkout, and a delivery tracker. The solutions to the trust challenges of the future of e-commerce will be about protecting and elevating what's human at the core of commerce: the social experience, the expression of ethics and values, and the expansion of opportunities to join in and contribute to a broader economy, culture and community.
To do this, we should learn from the open source and collaborative models that generated such critical early solutions to the trust challenges of e-commerce as the Domain Name System (DNS), Secure Socket Layer (SSL), and Common Gateway Interface (CGI), to name a few. We need to develop the protocols and standards necessary to ensure an ethical and responsible future for digital commerce – and they need to be globally applicable and accessible to all.
We'd also be well advised to remember partnerships with government, academic, and nonprofit stakeholders were critical to bringing e-commerce to where it is today. Maintaining and scaling this kind of public-private engagement will be essential to develop the new institutions and the next wave of solutions to unlock even greater economic growth and yield a more inclusive economy.
The future is what we make it. And we have the opportunity now – as the e-commerce applications of the technological advancements outlined above are still being designed and defined – to ensure we don't erode the foundation of trust upon which we've built this industry to date. It's only through this melding of efficient and innovative technology, intentional policymaking, and responsible business decisions that we'll continue to foster and steward trust in the future of e-commerce.