How to get your laptop back in shape
February 5, 2018 | 12:00am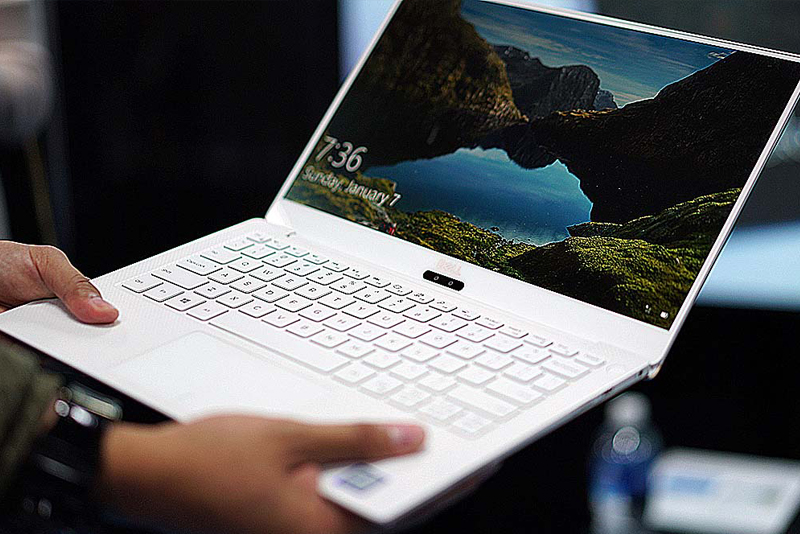 Aside from a smartphone, most people rely on their trusted laptop as a daily driver either for work or for school. Just like with every other device, laptops age and slow down with time.
Although it's easier to just go out and buy a replacement, there are still ways to extend the lifetime or revive an ageing one.
Here are some tips to get your laptop in tiptop shape.
1. Scan for virus and malware — One of the most common reasons that your laptop slows down could be a malware or a virus. A simple periodic scan should address this.
There are a lot of free tools and software available out there to do this and it doesn't take a lot of time. If you're using a Windows OS, there's a built-in software for that although some third-party scanners offer a more comprehensive scan.
2. Regularly delete files and/or programs — Over time, you will accumulate a lot of files, downloads and install programs that add clutter to your system.
Make it a habit to delete files, archive them or transfer them to a backup drive. Also check your program list and see which ones you no longer need or use and then uninstall them from the system.
Not only do you free up space, you also reduce the memory usage of the system as these software load up during boot-up time and remain running in the background.
If you are up to the task or have someone who can help you, it's also good to completely do a refresh and just back up everything and reformat your drive and reinstall the operating system and all other necessary software.
3. Update your OS and drivers — Turn on regular updates for your laptop's operating system and check for the latest drivers. Operating systems and software push updates to fix bugs, patch security issues, and improve overall stability of the system.
Some components of your laptop may also need to get updated drivers to work more efficiently.
Applying the updates will ensure that you have the latest version so that your laptop is secured and running smoothly.
4. Upgrade your HDD to an SSD — Solid State Drives are more common and affordable these days so if you have the budget, consider upgrading your laptop's HDD to an SSD.
A 256GB SSD should be enough and will set you back by about P5,000. SSDs are way faster than HDDs and you should feel the difference right away especially during boot time and opening large files and heavy applications.
If you need a lot of space, another option is hybrid HDD. These are drivers with an SDD and HDD combined into one. It offers a relatively similar speed than SSD but have the benefits of large storage of a typical HDD.
The upgrade may require you to send in your laptop to a service center or getting someone knowledgeable to do it for you.
Also note that this option also requires you to re-install your operating system and all applications you have before.
5. Add more RAM — Most laptops come with about 4GB of RAM. While this is enough for basic operations, loading a lot of programs or using heavy applications can easily eat up memory and slow down your system.
Adding more memory is much simpler and easier than replacing the HDD, too. Just check if your laptop can accommodate more RAM sticks or just replace the existing one with either an 8GB or 16GB stick.
6. Do a routine cleanup of your laptop — Part of why laptops tend to slow down is because of heat. Whenever your device gets too hot, its components start to throttle or sometimes even randomly shut down.
Throttling happens when your laptop reaches certain thresholds put in place by manufacturers to prevent a notebook from approaching any kind of danger. This essentially lowers the speeds of your CPU in order to lower heat output that slows down overall performance.
Dirt and dust would accumulate inside your laptop or the fan so a routine cleanup of the interior parts should help resolve this issue very easily. A good schedule for this is every six months to a year.
A typical laptop would last you about two or three years. Some last up to five years and still work well. The only other part that really degrades over time is the battery so this is also another option to look at if you're not planning to get a complete replacement.