Best gadgets of CES 2018
January 15, 2018 | 12:00am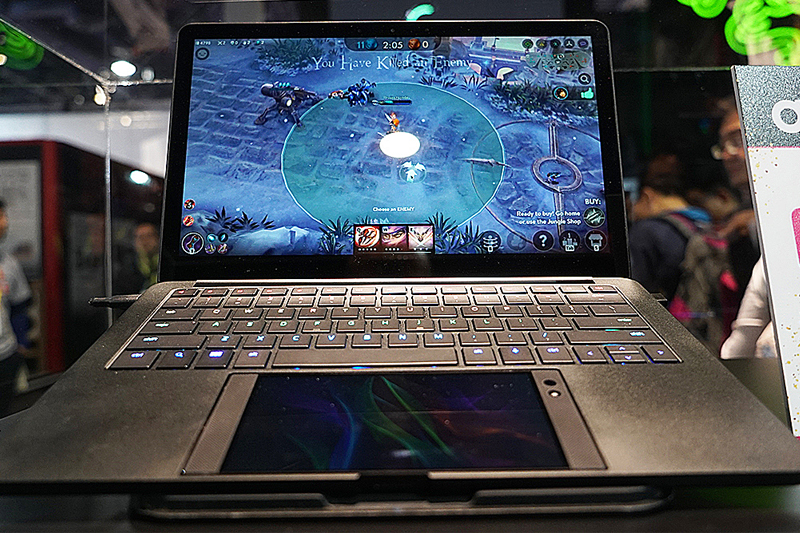 Last week, CES 2018 in Las Vegas attracted a crowd of about 200,000 with many big brands showcasing their latest products and start-up companies displaying their newest tech in the hopes of getting much attention.
While there were a lot of new gadgets on display, here are some of the best picks for this year's event.
Razer's project Linda
Razer never fails to impress the crowd at CES. Last year, they had "Project Valerie" – a gaming notebook with three connected displays.
This year, they announced Project Linda – a companion device to the Razer phone that looks like a laptop but is basically just a shell that extends the functionality of the smartphone.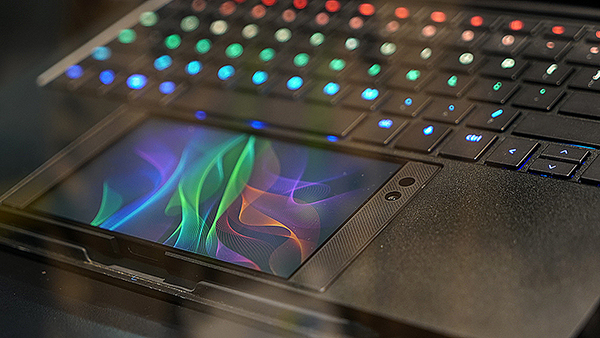 This concept device is powered by the Razer phone through a special cradle and connected via USB Type-C port. Once inserted, the device technically becomes an Android laptop. It has its own display, a laptop-sized RGB keyboard and battery. When in place, the Razer phone's display acts as a trackpad to the Android laptop.
The idea isn't really that new, as similar concepts have gone to market before like the Asus PadFone, but the one by Razer looks more practical. Then again, Razer is fond of showing concept devices but they rarely end up released in the market.
If only razer can sell more of their phones, then it's more likely they'd pursue commercial release of Project Linda.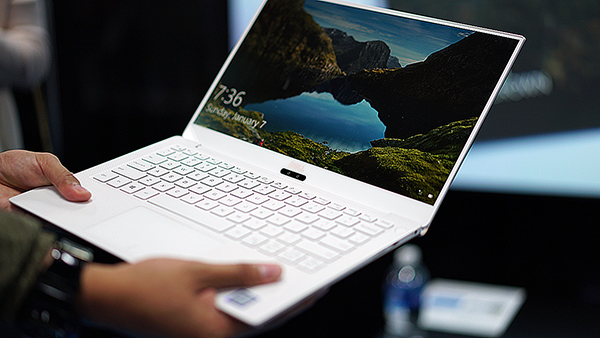 Dell XPS 13 (2018)
Dell made some pretty good improvements in their XPS line and the one that got a lot of attention is the new Dell XPS 13 9370 with 8th generation Intel processor.
The new XPS 13 is thinner (11.6mm) and lighter (2.67lbs) than its predecessor. It's powered by the latest Intel Core i7 processor (8th gen) with up to 16GB of RAM and 1TB of SSD storage.
The laptop has a smaller footprint due to thinner bezels (4mm) with the 13.3-inch display sporting 4K resolution. New color options include a Rose Gold and Alpine White combo on top of the existing Silver color.
The new XPS 13 is actually already available in Dell's website and starts at around $999 for the Intel Core i5 with 4GB RAM and 128GB storage.

Sandisk 1tb USB-C OTG Flash Drive
Western Digital showed a prototype of a 1TB USB-C OTG flash drive for smartphones, the world's smallest of its kind.
Kingston already showed a 2TB flash drive from last year but that one is chunky and still uses the old USB standard.
The one showed by SanDisk at the show floor is much smaller, faster and uses the new USB Type-C standard. This is just a prototype for now but if we have to estimate the price, it will be somewhere near the Kingston 1TB USB 3.0 flash drive selling in Amazon for $765.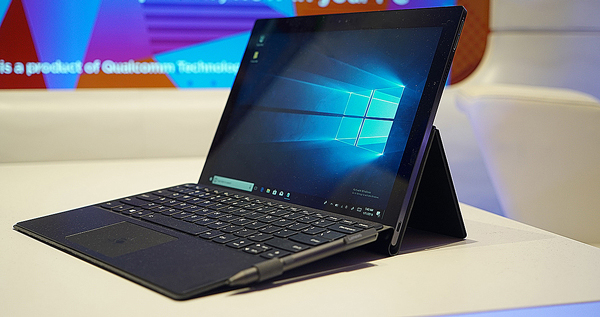 Lenovo MIIX 630 2-in-1
Lenovo announced a lot of new laptops during CES but the one that got attention is the Lenovo Miix 630. It's a 2-in-1 convertible that is powered by Qualcomm's Snapdragon 835 chip and runs on Windows 10 S.
Asus and HP already made their own announcements of a similar Snapdragon-powered device last month but this time, Lenovo is putting a bit of a twist.
The Miix 630 is a tablet/laptop hybrid with a detachable keyboard and a stylus pen. The design is very similar to Microsoft's Surface Pro, and has a 12.3-inch display with up to 8GB of RAM and 256GB storage. The whole set will sell for about $799 with the keyboard and stylus.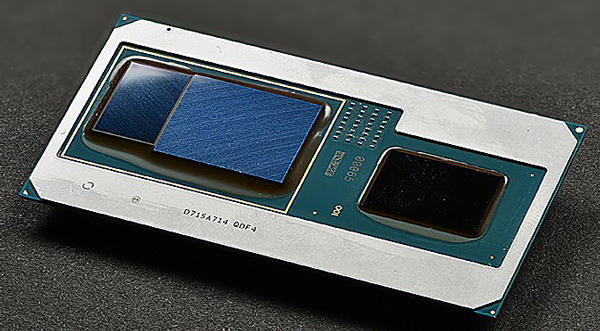 Intel chips with Radeon GPU
Intel announced its 8th generation Core processor with Radeon RX Vega M Graphics.
This is perhaps one of the more surprising announcements to come out of CES 2018. Intel's partnership with rival AMD comes with two graphics processor – one with a Radeon RX Vega M GL Graphics (65W TDP) and another with a Radeon RX Vega M GH Graphics (100W TDP, unlocked).
The CPUs are based on Intel Kaby Lake-R chip, which will be named Kaby Lake-G with "G" indicating a Radeon graphics. There will be four Core i7 processors in this lineup, the highest would be an i7-8809G running at 3.1GHz and a single Core i5 8305G running at 2.8GHz.
Recommended