Quick takes from around the market
September 23, 2022 | 9:00am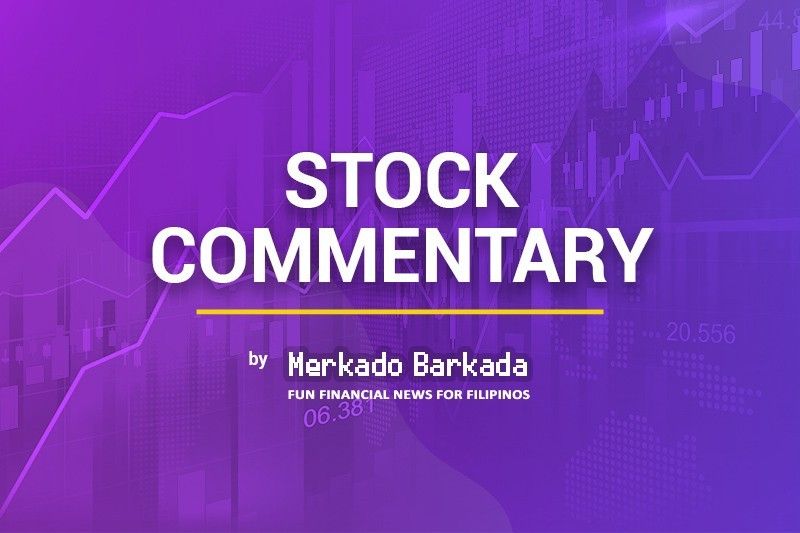 Converge [CNVRG 14.92 11.30%] [link] announced a stock buy-back program with a budget of P1.5 billion, which was approved by the board on September 22. CNVRG said that the buy-back was intended to "demonstrate confidence in the Company's fundamental value". The stock is down 62% over the past 12 months.
MB Quick Take: Soon after that October 2021 high is when things started going off the rails for CNVRG's stock price. CNVRG's American partner, Coherent Cloud, hastily dumped 5.6% of CNVRG's outstanding shares in a block sale that seemed to shock the market and catch CNVRG flat-footed. CNVRG tried to make lemonade by soaking up Coherent Cloud's follow-up sale in May, but all the positive spin couldn't mask the haste of Coherent Cloud's exit. New subscriber growth has slowed (it's still going up, but the rate of that increase is decreasing), and now there are whispers around town (echoed by COL's April Tan) that CNVRG may be removed from the MSCI Index in November. Does this buy-back program stop the bleeding? Hard to say. CNVRG does an average of P188 million in value traded each day, so this plan represents only about eight full days of trading volume. That said, judicious application of a buy-back can have an outsized impact on price, as we saw earlier this year with DoubleDragon [DD 6.98 0.43%]. We'll have to wait and see.

Citicore Energy REIT [CREIT 2.26 1.74%] [link] board approved issuance of P4.5 billion in unsecured fixed rate ASEAN green bonds. P3 billion of that amount will be the "base" amount, with up to P1.5 billion in additional bonds available through an oversubscription option.
MB Quick Take: This amount would maximize CREIT's available debt quota under the REIT Law, which forms the majority of its current P6.5 billion in "buying power" (a proprietary REIT stat that I calculate and track that represents the amount of value that a REIT could acquire using a combination of available debt and equity up to the minimum public ownership threshold). Maybe the thinking is to sell the bonds now, at a time when rates look like they'll be the cheapest that they'll be before maybe like 2024, and use that cash to download additional assets from CREIT's sponsor/parent to expand capacity. I'm curious to see what kind of rates they'll need to give in order to sell the bonds, though.

Solar Philippines [SPNEC 1.24 1.59%] [link] disclosed that its owner, Leandro Leviste, bought 10 million shares on Wednesday for around P1.27/share. The purchases were done through a private company that Mr. Leviste owns, called Countryside Investments Holdings Corporation, which now holds 310 million SPNEC shares representing 3.1% of SPNEC's outstanding shares.
MB Quick Take: SPNEC has been in free-fall since around the time of its stock rights offering offer period. Is Mr. Leviste picking up some more of his own supply on the cheap, or is he trying to buy some peace of mind for SPNEC investors who have become increasingly vocal about SPNEC's poor stock price performance?

Synergy Grid [SGP 12.10 0.17%] [link] declared a Q3 cash dividend of P0.26/share, payable on October 19 to shareholders of record as of October 5.
MB Quick Take: These dividends are what have been consumed and excreted through the various segments of the corporate centipede that the company's owners used to attempt to satisfy the public listing requirements of their nation-wide power transmission franchise. Using SGP's Thursday closing price of P12.10/share, this dividend represents an annualized (estimated) yield of 8.59%. That's a decent return. Especially for people who bought SGP at ~P11.30/share (9.20% estimated yield) back in March. Less so for people who bought it two weeks ago for ~P13.80/share (7.49% estimated yield).

Bank of Commerce [BNCOM 9.11 4.11%] [source] disclosed that 879 million shares held by subsidiaries of San Miguel [SMC 97.65 0.36%] will come out of mandatory lockup on the night of September 27, and will be available for active trading on the morning of September 28.
MB Quick Take: BNCOM has staged a significant price recovery after a really dark post-IPO period where its price dropped to P8.00/share. That said, I don't think SMC is the kind of company that is likely to drip-sell BNCOM shares on the open market for a little bit of quick liquidity. I mean, I'm still going to watch that morning to make sure, but it's just not really the way they do it. Bonds and prefs, though? All day long.
--
Merkado Barkada's opinions are provided for informational purposes only, and should not be considered a recommendation to buy or sell any particular stock. These daily articles are not updated with new information, so each investor must do his or her own due diligence before trading, as the facts and figures in each particular article may have changed.