Quick takes from around the market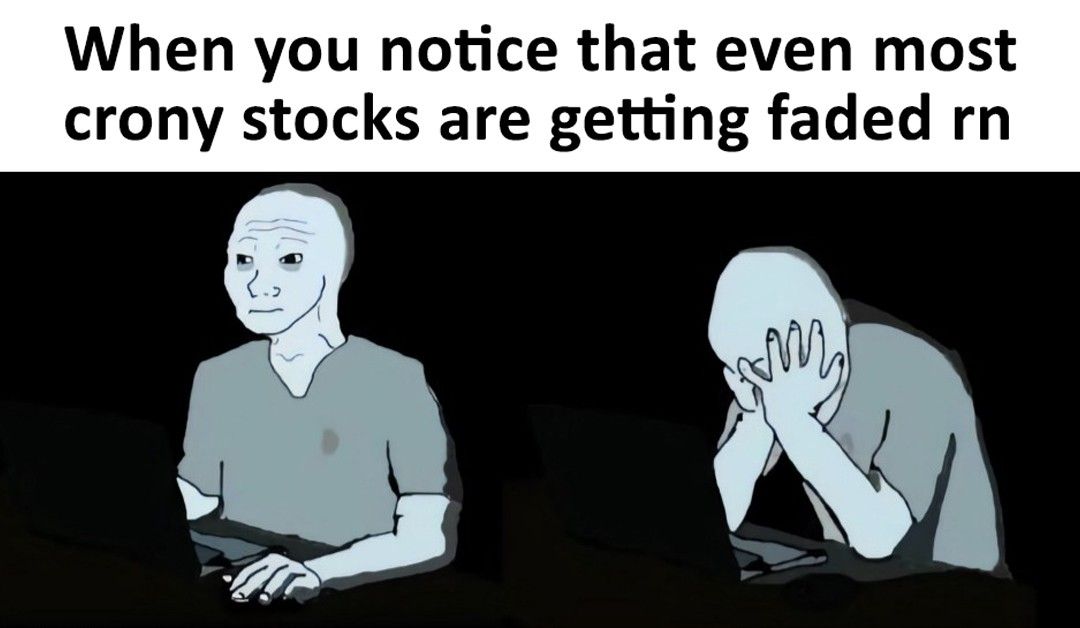 VistaREIT [VREIT 1.75 pre-IPO] [link] is tomorrow. The market has fallen almost 10% since VREIT applied to conduct this IPO. The REIT sector has been hit particularly hard, both by the general market instability, and the apprehension about the number and velocity of interest rate increases that will be needed to soften the impact of this huge inflationary wave. VREIT aggressively discounted its price to buff its implied dividend yield up above 8%, but my data collected from voluntary MB reader reports shows that neither the broker tranche nor the PSE EASy tranche were oversubscribed. The IPO has a stabilization fund managed by China Bank Securities, which is the same firm that has managed Raslag's [ASLAG 1.77 2.75%] stabilization fund. If IPO investors run for the exits, will China Bank Securities deploy the fund to catch those shares, or sit back and wait for the pressure to subside as they've done with ASLAG? Or will that implied yield be enough to keep fingers away from that sell button? There's a lot going on here, and it's going to be an exciting morning.

Balai Ni Fruitas [BALAI pre-IPO] [link] pricing date is today. Expect an update on the final price for the BALAI IPO either later this afternoon, or sometime tomorrow. Pricing Day isn't a hard cut-off. It will be interesting to see how Lester Yu and the Fruitas Group respond to the market carnage that has happened since BALAI applied to IPO in late February when the PSE was sitting around 7,440. Will BALAI's bankers have hit the same "market conditions" that pushed AC Energy [ACEN 7.50 0.79%] to cancel its deal with ACE Enexor [ACEX 9.23 8.61%], and caused North Star Meat Merchants [NSTAR deferred] to defer its IPO?

Raslag [ASLAG 1.77 2.75%] [link] provides the weekly stabilization report for its first week of life. The report shows that the Stabilization Agent purchased an additional 1.2 million shares for around P2.3 million, for a total of 7.9 million shares (P12.9 million) during a period where ASLAG traded below its IPO price for around 17 of the last 21 trading hours in that week. Word on the street was that the Stabilization Agent was trying to wait out the bulk of the selling pressure before more fully engaging with the market, but now the stock is down more than 11% from its IPO offer price. The upside is that the stabilization fund still has a good amount of dry powder (~P39 million) left, which is about one full day's worth of ASLAG trading at this point.

Medilines Distributors [MEDIC 0.66 2.94%] [link] puts out a press release pumping its FY21 results... that it released almost 3 weeks ago. MEDIC's FY21 profit of P170 million was 65% larger than the P103 million it posted in 2020. MEDIC attributed the success to expanding its consumables business line (higher margins, quicker turnover), and to "strong fiscal policies" that were not explained. MEDIC is in the right place (healthcare) at the right time (pandemic/post-pandemic), and is aligned with one of the country's wealthiest families at the height of its (still-growing) political expansion. There is a lot going for MEDIC. It just has to execute. Quarter after quarter, year after year.

Suntrust Home Developers [SUN 1.01] [link] gets SEC approval for name change to Suntrust Resort Holdings, to better "[align] the corporate name with the Company's primary purpose", which is, of course, casino tourism. SUN has been pretty quiet since Alvin Chau, the owner of SUN's largest shareholder, Fortune Noble, was arrested on illegal gaming, criminal association, fraud, and money laundering charges. He's since been indicted. SUN's Q1 quarterly earnings were pretty ugly, but this is a development company and its main project (Westside City Resorts World in Manila) is still in development and not anywhere close to generating revenue.

AllHome [HOME 5.17 2.64%] [link] opens 58th store. At the time of HOME's IPO back in 2019, over 2.5 years ago, HOME had 27 stores and was guiding investors to having a total of 70 stores by the end of 2020. That would have been a rate of 3.2 stores per month. Then the pandemic happened, and that goal died a pretty public death. Now, HOME's updated goal is to have 100 stores by 2026. This goal implies a construction rate of 1 store per month, assuming completion before the start of 2026, and 0.78 stores per month assuming completion before the end of 2026. Even with HOME's pivot to smaller footprint stores (and counting these as "locations" for the purpose of this network expansion goal), HOME's rate of expansion has simply fallen off a cliff.
--
Merkado Barkada's opinions are provided for informational purposes only, and should not be considered a recommendation to buy or sell any particular stock. These daily articles are not updated with new information, so each investor must do his or her own due diligence before trading, as the facts and figure