VistaREIT receives PSE approval for June 15 IPO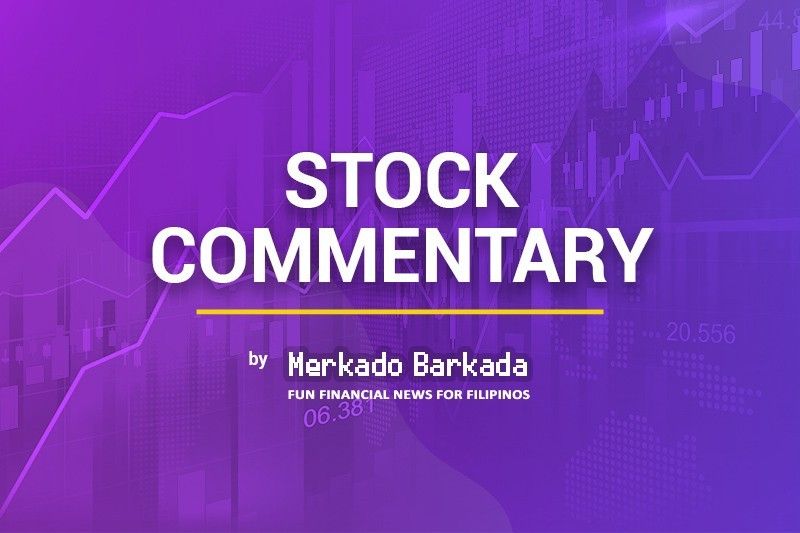 VistaREIT [VREIT 2.50 pre-IPO] [link], the REIT arm of the Villar Family's Vista Land & Lifescapes [VLL 2.43 2.80%], received PSE approval for its IPO which is tentatively scheduled to list on June 15th.
The Villars will officially price the IPO on May 25, with the offer period to run for five days between May 30 and June 3.
The Villars hope to raise approximately P9.17 billion through the sale of 3.67 billion secondary common shares (including an over-allotment option) at a maximum price of P2.50/share.
Once the transaction is complete and assuming full take-up of the over-allotment option, the public will own approximately 48.95% of VREIT.
China Bank Capital [CHIB 28.10 0.36%] is the Issue Coordinator, and is also acting as the "Joint Lead Underwriter and Bookrunner" along with BDO Cap, PNB Cap, RCBC Cap, and SB Cap. CHIB will also act as VREIT's stabilization agent for the stabilization fund. Five of VLL's subsidiaries will be the sponsors of the REIT.

MB BOTTOM-LINE
It looks like the Villar Family is moving quickly to get this REIT to market.
The REIT sector has been a very dependable source of fees, stats, and excitement for the PSE, so there's no doubt that the exchange is looking forward to another relatively easy win from this sector to try and get some momentum back.
After the sharp drop we experienced around the elections, the last five IPOs are now sitting in negative relative to their IPO prices.
If we want to use oversubscriptions as a proxy for "interest" in IPOs, then interest in IPOs is way down.
Out of the last 6 IPOs only Solar Philippines NEC [SPNEC 1.61 0.63%] and Citicore Energy REIT [CREIT 2.45 1.61%] were verifiably oversubscribed.
Out of the 6 IPOs before that, only one IPO wasn't oversubscribed (Filinvest REIT [FILRT 7.24]); the rest were all overwhelmed by demand.
Perhaps it's a mistake to consider the IPO historical record without noticing the clear difference between the aggregate performance of REIT stocks as compared to non-REIT stocks.
Out of the last 12 IPOs, four have been REITs, and of those four, only CREIT is trading in (marginally) negative territory.
Out of the eight non-REIT stocks, six are in the negatives, with Monde Nissin [MONDE 14.32 0.28%](+6%) and SPNEC (+61%) as the only positive performers.
Everything else from that group is in various stages of distress, from "dang, that's too bad" (Bank of Commerce [BNCOM 11.80 unch], down 2%), to "this really sucks" (CTS Global [CTS 0.87 1.16%], down 13%; Figaro [FCG 0.49 1.01%], down 35%; Haus Talk [HTI 1.05], down 30%, and AllDay Marts [ALLDY 0.41 2.47%], down 31%), to "holy crap what is even happening" (Medilines Distributors [MEDIC 0.72 1.37%], down 69% (nice?)).
One of the main features of selling stock on the open market is the "price discovery" that occurs as a result of the natural push and pull of buyers and sellers acting on the stock and all the information known about it.
So, while we can't get into the heads of everyone involved in the deals, and the people who are buying and selling the shares, maybe we can say that for some reason, the IPO offer prices of the REITs seem to have been more accurate than their non-REIT counterparts.
Perhaps part of this is the nature of what is being sold: for REITs, it's a share in a mature and well-documented income stream based on land, which is a very stable asset class.
Land valuations are pretty standard, and there isn't a lot of "magic" in terms of how real estate developers turn bare land into commercial towers, and lease that space out to BPOs.
Maybe REIT sponsors know that they will have a bad time if they try to list at a valuation that is, say, double or triple what the market is paying for a similar income stream with another PSE-based REIT.
Maybe the non-REIT companies that have gone public have tried to list at valuations that were based off of business assumptions that the market deemed too optimistic.
All this is to say that, while the Villars have had a pretty disappointing track record of overvaluing their recent IPOs, the fact that this one is a REIT could mean that the group will be more reasonable when it comes time to set VREIT's price. We won't have long to wait, as VREIT gets priced next week.
--
Merkado Barkada's opinions are provided for informational purposes only, and should not be considered a recommendation to buy or sell any particular stock. These daily articles are not updated with new information, so each investor must do his or her own due diligence before trading, as the facts and figures in each particular article may have changed.