RCR's high PRS credit rating allows it to double leverage
September 17, 2021 | 8:45am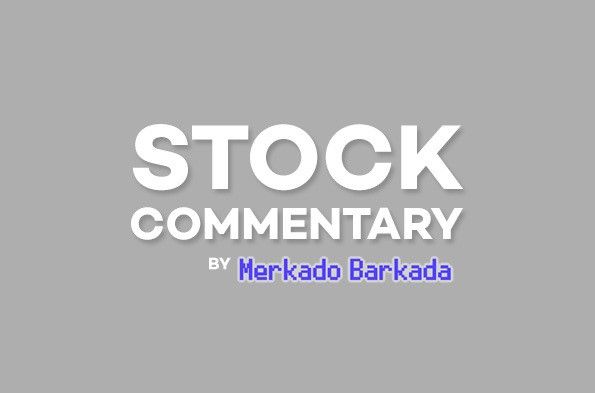 In a disclosure that came out an hour after the market's close yesterday (with an [Emergency] tag), RL Commercial REIT [RCR 6.46 0.31%] announced that it had received a credit rating of "PRS Aaa (corp.)" from PhilRatings, our domestic credit rating agency. That rating is the highest score that PhilRatings can give out, and in PhilRatings' words, represents a company with a "VERY STRONG capacity to meet its financial commitments relative to that of other Philippine corporates."
In its press release, RCR said that the rating gives RCR the ability under the REIT Law to increase its leverage limit from 35% to 70% of the value of its total deposited property. RCR says that this will give it "greater financial flexibility to support its organic and inorganic growth for long-term sustainability".

MB BOTTOM-LINE
Not so sure this announcement warranted the "Emergency" tag, but I'm willing to give the newbie a break in its first week of life. It's true that RCR received the highest PhilRatings score possible, but the press release is written to make it sound like RCR is the only REIT to have been given this score, when really AREIT [AREIT 37.95 2.02%] was given the same score after its IPO last year. (I tried searching for the other REITs, but the PhilRatings website is still stuck in the 90s and considers a list of PDFs that hasn't been updated in over a year as a "database".)
Enough messing around, though. Getting to the meat of it, the "leverage" RCR is talking about here is really just a fancy word for debt. You'll also hear this referred to in REIT circles (and in property development circles more generally) as a "gearing ratio", and it's basically just "total debt / total assets". It's a metric meant to communicate the percentage of a company's assets that are financed by debt.
In this case, the PhilRatings score allows RCR, under the law, to borrow up to 70% of the value of its assets, which were independently valued at P73.9 billion before the IPO. This means that RCR now has access to another P25.8 billion in debt financing that it can use to acquire additional assets from (in all likelihood) its parent company, Robinsons Land [RLC 15.96 1.60%].
--
Merkado Barkada is a free daily newsletter on the PSE, investing and business in the Philippines. You can subscribe to the newsletter or follow on Twitter to receive the full daily updates.
Merkado Barkada's opinions are provided for informational purposes only, and should not be considered a recommendation to buy or sell any particular stock. These daily articles are not updated with new information, so each investor must do his or her own due diligence before trading, as the facts and figures in each particular article may have changed.