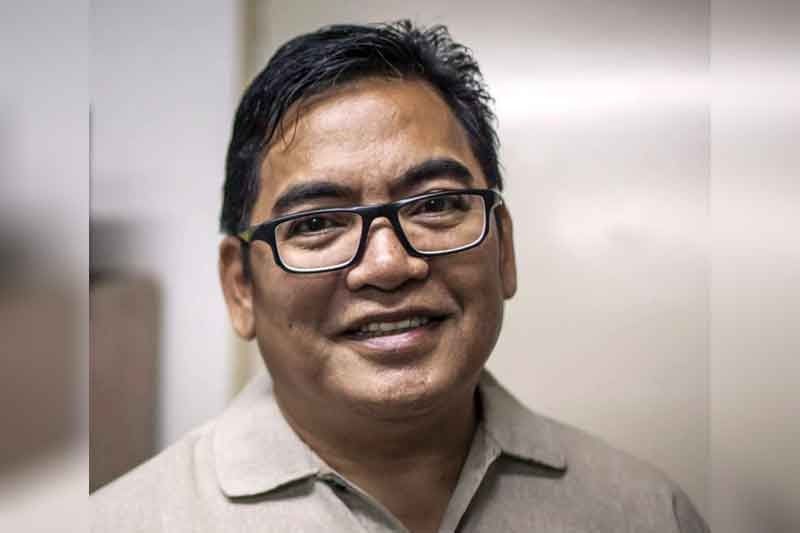 Pinoy, 6 others win environmental prize
(Associated Press) - April 26, 2018 - 12:00am
MANILA, Philippines — The former president of the Philippines' waste and pollution watchdog Ecowaste Coalition is among seven people from around the world to be awarded a Goldman Environmental Prize for grassroots environmental activism.
Manny Calonzo, 54, has led an effort to ban lead paint. Among his group's other advocacies is against the improper disposal of burned-out fluorescent lamps that can pollute the environment, with mercury posing health and safety hazards especially to uninformed and unprotected waste workers.
According to the website of the Goldman prize, Calonzo spearheaded an advocacy campaign that persuaded the Philippine government to enact a national ban on the production, use and sale of lead paint. He then led the development of a third-party certification program to ensure that paint manufacturers meet this standard. As of 2017, 85 percent of the paint market in the Philippines has been certified as lead-safe.
Ecowaste Coalition also linked up with other environment groups at a rally in Quezon City last April 18 to question the legality of the newly signed "waste-to-energy" facility deal in Palawan, as they warned cities and municipalities not to be duped by possible WTE scams.
On Earth Day last weekend, Calonzo and other environmental activists reiterated the need to free the planet of plastic pollution.
Another winner of the Goldman Environmental Prize is LeeAnne Walters, who played a key role in exposing the lead-tainted water disaster in Flint, Michigan.
Walters was repeatedly rebuffed by Gov. Rick Snyder's administration, even as she confronted regulators with bottles of brown water that came from her kitchen tap. Finally, with critical help from a Virginia Tech research team and a local doctor, it was revealed in 2015 that Flint's water system was contaminated with lead due to a lack of treatment.
Walters, a mother of four, "worked tirelessly behind the scenes to bring justice to not only her immediate family but all residents of Flint," the Goldman Environmental Foundation said Monday in announcing this year's winners.
The prize was created in 1989 by the late San Francisco philanthropists Richard and Rhoda Goldman. Winners are selected from nominations made by environmental organizations and others. The prize carries a $200,000 award.
The other winners are:
• Francia Marquez of Colombia, who rallied other women to vigorously oppose gold mining in the Cauca region.
• Claire Nouvian of France, who successfully campaigned against deep-sea fish trawling.
• Makoma Lekalakala and Liz McDaid of South Africa, who fought to stop a nuclear plant deal between their country and Russia.• Khanh Nguy Thi of Vietnam, who used scientific research to discourage dependency on coal-fired power. – With AP