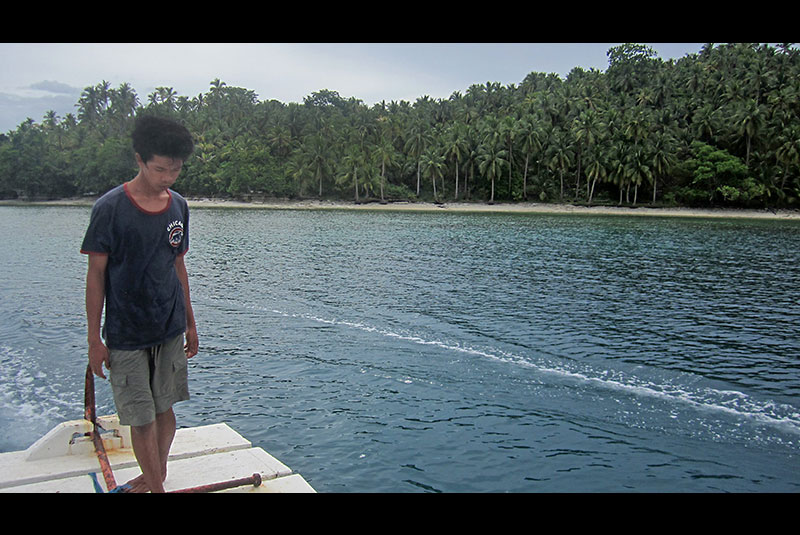 General Island residents in Surigao del Sur have been tapped to be guardians of the fish sanctuary. Ben Serrano
UNDP to study effects of mining in Caraga coasts
Ben Serrano
(The Philippine Star) - May 17, 2017 - 4:00pm
CANTILAN, Surigao del Sur , Philippines – A United Nations Development Program (UNDP)-led project will conduct scientific studies on the effects of mining and upland farming on coastal areas in Lanuza Bay in this province.
Smart Seas Philippines will focus on Lanuza Bay, which spans the towns of Carrascal, Cantilan, Madrid, Carmen, Lanuza and Cortes as well as Tandag City. Municipal waters of the seven local government units have a total area of 175,000 hectares.
Different people's organizations composed of fisherfolk, environmentalists and lumad groups requested for the study on municipal fishing waters within 15 kilometers from the shores of a municipality.
Faced with increasing degradation of fishery resources due to overfishing, local government units and the private sector decided to form the Lanuza Bay Development Alliance to address concerns such as use of illegal fishing gear in mining-affected areas.
UNDP leads development institutions in implementing the Smart Seas project dubbed "from ridges to reefs."
Non-government organizations like Haribon Foundation and the Global Environment Facility, as well as government agencies like the Department of Environment and Natural Resources are also involved in preserving marine protected areas.
Last May 9-12, Project Smart Seas visited municipalities surrounding Lanuza Bay to consult with different people's organizations for updates on fish and bird sanctuaries and marine protected areas.
"Depending on the resources available, the study will provide scientific data on the effects of mining, upland farming, other agricultural activities from the mountains to the coral reefs which are natural habitats of fish," Grace Tena, UNDP inclusive development officer, said. Other marine life and resources that provide food to communities will be monitored along with miners and officials operating within the bay, she said.
Thailand-based UNDP regional technical adviser for Southeast Asia Doley Tsering clarified that the project is not anti-mining but for sustainable and wise use of natural, coastal and marine resources within protected areas.
Smart Seas project management head Vincent Hilomen also claimed the project is not anti-mining, saying it will provide scientific data as basis for future policy and guide mining companies faced with siltation and sedimentation caused by their activities.
There are seven mining firms operating within Lanuza Bay, spanning six towns and one chartered city – Tandag, capital of Surigao del Sur.