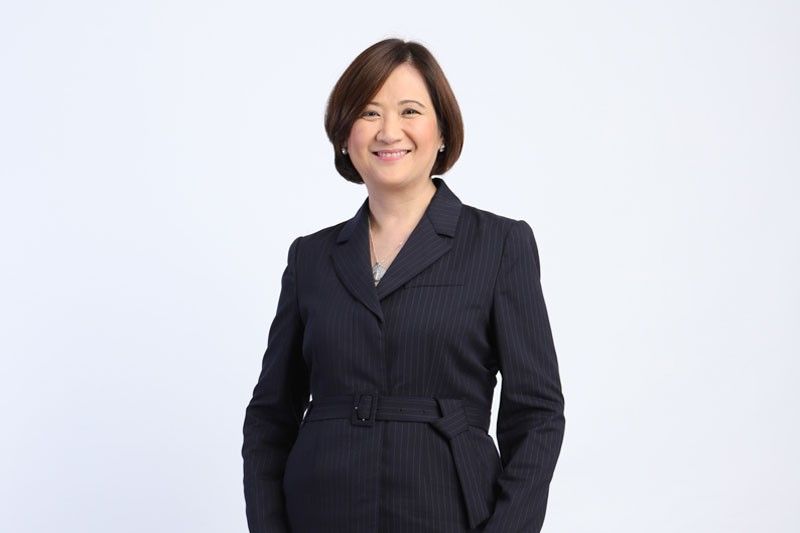 BPI Asset Management and Trust Corp. president and CEO Sheila Tan
How to build your wealth in 2020
Aneth Ng-Lim
(The Philippine Star) - January 13, 2020 - 12:00am
Best advice money can buy
Did you know that only one out of 10 Filipinos make money resolutions? While most are ready to commit to starting fresh in the new year, they are more likely to set a resolution for their looks and health. That's why there is a spike in gym memberships in the first month of the year, as well as more visits to spas and beauty clinics.
But of all the resolutions you can make to welcome 2020, taking care of your money is the one most likely to pay off, and not just this year or the next, but well into your retirement.
Senior executives of the country's leading financial institutions all agree that there is no time to waste. The best time to start planning and securing your financial future is now, and they share the top advice they offer to their high net worth individual (HNI) clients.
• Plan with wealth experts
According to Stella Cabalatungan, executive vice president of BDO Private Bank, the older generations plan for wealth security and orderly transfer, while the younger generation have more diverse interests. Against this backdrop, "the expertise of the wealth managers will become more crucial. With more products available in the global market and the limited choices we have locally, there will be more opportunities to grow their wealth as they discover newer and bigger markets."
BDO Private Bank is the wealth management arm of BDO, the country's largest bank in terms of assets. It provides investment, financial and estate advisory services to a niche market of high net worth individuals (HNIs) as well as corporate and institutional clients.
Cabalatungan emphasized the importance of making informed decisions when it comes to building and protecting one's wealth. "Allowing the experts to evaluate investment options and managing their portfolio will give HNI clients the comfort that a competent team and financial institution are handling their finances properly while they enjoy the fruits of their hard-earned money without the unnecessary stress."
• Diversify to spread risk
Security Bank launched wealth management services only in 2016 but the nearly 70-year old bank has been slowly carving a sizable market share. Wealth Management head Binky Mirabueno built a career with a global bank in this niche and now leverages her expertise for Security Bank's HNI clients.
When it comes to managing wealth, "my advise is to always diversify, a practice by which we spread our investible funds among different kinds of investments to help reduce our risk exposure. It reduces the uncertainty of investing as financial markets can become volatile," Mirabueno said.
She explained that one way clients can do so "is to consider investing in a mutual fund - a basket of different securities (can be purely stocks or bonds or combination of both) that is managed by a professional fund manager. If you want to invest in direct stocks, consider investing in different stocks in different sectors. For fixed income, consider credit quality, duration and maturities."
• Holding cash will cost you
Sheila Tan, president and CEO of BPI Asset Management and Trust Corp., holds a similar view. "With a slowing global economy and geopolitical uncertainty, investors are always tempted to allocate more to cash. One must remember that holding cash is costly in terms of opportunity loss and erosion of cash to inflation," Tan pointed out.
Her firm is the asset management arm of the Bank of the Philippine Islands, the oldest bank in the country, and offers customized wealth management solutions from Personal Management Trust to Investment Management Account.
"At BPI Asset Management and Trust Corp., we believe in staying invested and diversifying across asset classes, geographic regions, currency exposure as well as investing over the medium to long term horizon in order to reduce investment risk."
• Pick assets that appreciate
Cabalatungan suggested investing on assets that appreciate in value in the long term such as blue chip stocks, real properties, jewelry, gold, art, and more.
"That's a very good way of making your money grow for you without exerting too much effort. Just make sure you are properly informed and guided in your investment decisions. Avail of the services of professionals who can provide you with very objective opinions and who are familiar with the investments you are looking at. This way, the advice given are most beneficial to you.
• Schedule portfolio review
"Rebalancing or adjusting your portfolio on a regular basis is also very important to ensure that the risk level is still consistent with your financial goals," warned Mirabueno. "This is modifying your asset allocation as the market value of your investments fluctuates with the constantly changing market. Which investment got bigger and which need some "pruning"?
• Buy insurance
It comes as no surprise that Insular Life executive vice president and chief strategy and financial officer Claro Bonilla will recommend clients to buy insurance. "One can never going wrong by buying insurance as it is both an investment and a protection for potential future needs. No one can ever be considered over-insured. There is a variety of insurance products that Insular Life offers relative to one's lifestyle and stage in life."
The 108-year old Insular Life is the first and largest Filipino life insurance company and the only mutual company in the Philippines.
• Take profits and reward yourself
Taking profits and enjoying the fruits of your hard-earned money is another advise Mirabueno gives to customers especially when their investment is performing really well. "Sometimes, we get trapped with the idea that the investment will still go higher and still too early to realize some profits."
In this vein, Cabalatungan piped in: "If you have the means and you wish to go on a shopping spree to reward yourself, go local. Support local artisans, buy from them directly, cut the middlemen so you know your purchases will benefit them instantly. Be an advocate of our own people and culture. It's a very good way of giving back."