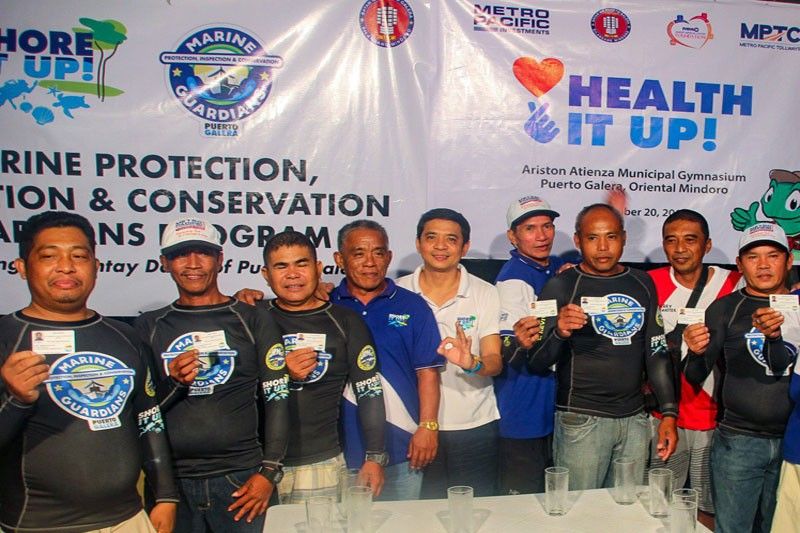 MPIC Puerto Galera marine guardians
Guarding Puerto Galera's marine resources
(The Philippine Star) - December 9, 2019 - 12:00am
Hailed as one of the country's top diving spots, Puerto Galera is regarded by conservationists as the "center of the center of marine biodiversity" with its remarkable aquatic life in the heart of the world's "Coral Triangle" in Southeast Asia. Its bay is sanctuary to 152 coral species, over 180 species of nudibranches and 19 mangrove species, as well as nine out of the world's 16 seagrass species.
The resort town in Oriental Mindoro was named in 1973 as a UNESCO Man and Biosphere Reserve and inducted in 2005 into the Most Beautiful Bays of the World Club, a 27-nation Unesco-sanctioned Paris-based non-government organization.
It is for this reason that Metro Pacific Investments Corp. and the Municipal Government of Puerto Galera recently launched its Marine Protection, Inspection and Conservation (MPIC) Guardians Program as part of the conglomerate's decade-old private-public partnership.
Nine fishermen and Bantay Dagat members from the local government unit committed themselves in protecting, inspecting, and conserving both marine and coastal life under Shore It Up, the environmental flagship program of MPIC.
The newly-inducted MPIC Guardians underwent two phases of training sessions in preparation for their environmental deputization, which included an open water scuba diving certification.
Based on memorandum of understanding with Puerto Galera, Metro Pacific has committed P1.5 million over three years to provide the local Bantay Dagat with the technical knowhow through scuba diving training, uniforms and equipment such as global positioning system (GPS) trackers, GoPro Hero 7s, two-way radios, and search lights, to better protect the town's aquatic resources.
"The Marine Protection, Inspection and Conservation Guardians of Puerto Galera will pioneer the alliance of Marine Guardians patrolling the Verde Island Passage with other key areas like Marinduque, Tingloy, and Mabini in Batangas," says president of Metro Pacific Investments Foundation Inc. Melody del Rosario, who presided over the launch.
She added that the 10-year old Shore It Up program looks forward to more years in championing nature, anchored on a shared vision in the pursuit of environmental sustainability.
Puerto Galera vice mayor Marlon Lopez expressed its thanks to the conglomerate chaired by Manuel V. Pangilinan for partnering with the municipal government in this environmental endeavor.
"We are grateful that they were given the opportunity to be responsible for protecting marine and coastal life, because that is what Puerto Galera can be proud of," he said.