Eric Po: Taking the risk and never looking back J
November 18, 2019 | 12:00am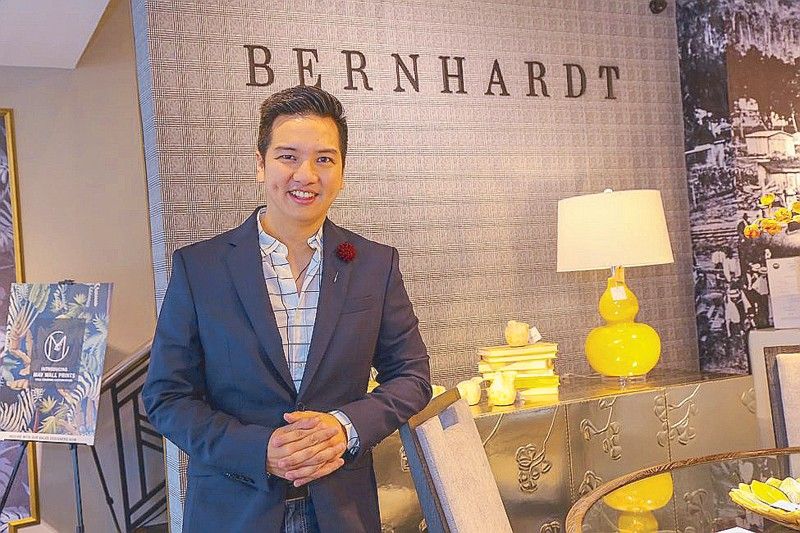 MANILA, Philippines — While his friends were enrolled in summer camps enjoying swimming or music lessons, the young Eric Po was busy helping out at their family's factory. It was in packing plastics and checking inventories that he first learned the ropes of business management.
While he admits to complaining incessantly during that time of his life, he also acknowledges how his parents taught him the value of hard work, discipline and perseverance at his tender age through this experience.
"My family has always been in the plastic and activated carbon manufacturing industry. My first job was in sales at Rockwell Land, which was where my interest in home furnishings and interiors sparked," recalls Eric.
Today, Eric is the managing partner at Home Mavericks Inc., the company that manages Bernhardt Furniture Co. in the Philippines. Established in 1889 in Lenoir, North Carolina, Bernhardt Furniture Company is one of the largest family-owned furniture companies in the US. More than 100 years later, Bernhardt remains as one of the furniture industry's most dynamic and stable furniture companies.
"I was introduced to Bernhardt four years ago and I honestly felt that it was too expensive and was quite scared to bring it to the Philippines. However, after visiting their showroom for the second time a year after, I realized how much value this brand has created over the past 130 years. Not only is Bernhardt known for its quality, design, and service, it has also endeared itself for the remarkable values the Bernhardt family has shared with us," he explains. With this in mind, he took the risk of bringing it to the Philippines – and never looked back since. "So far, it has been one of the international brands appreciated and revered by top interior designers and tasteful home makers in our country," he says.
Eric took to heart everything his parents taught him about managing a business. "I'm the kind of manager who aims for growth – not only growth for the organization, but growth for each team member in the organization. I've always believed that if we will not give that opportunity for our team members to hone their God-given gifts to the fullest, then the company will remain stagnant. I always see to it that the group has a wholistic goal supported by a good adaptive system."
In his business deals, he ensures that partners and stakeholders share the same values he learned from his parents. "For Bernhardt to become America's largest family owned furniture company, and for them to have passed the business to four generations, they must have shared the same values as what my parents have shared with and inculcated in me. And this is the main reason I said yes to the business and a big yes to this partnership because I know that these tenets will be the same standards that we will pass on to our clients and design partners," he says.
According to Eric, Bernhardt products are made globally – from North America, South America all the way to Asia and some parts of Europe. Each product is crafted by diversified minds and hands with different culture and take on art. Bernhardt's story is a tale of vision, perseverance, and uncompromising commitment to high standards of doing business. And this story continues 125 years later with a focus to anticipate and satisfy the ever-changing needs of customers who expect the very best furniture for their residential or commercial spaces.
To serve more customers and showcase more of their stylish and functional products, Bernhardt Furniture Co. in the Philippines recently opened its flagship showroom in San Juan City. This haven is a space of almost 1,000 square meters and the whole building is almost dedicated to Bernhardt.
With its opening, Filipino designers and clients can feel how American designers and homemakers feel when they are in the Bernhardt showroom in the US. The flagship showroom was designed by interior designer Carlo Mecate to replicate the original space Bernhardt created in North Carolina.