A recognition for true heroes
October 28, 2019 | 12:00am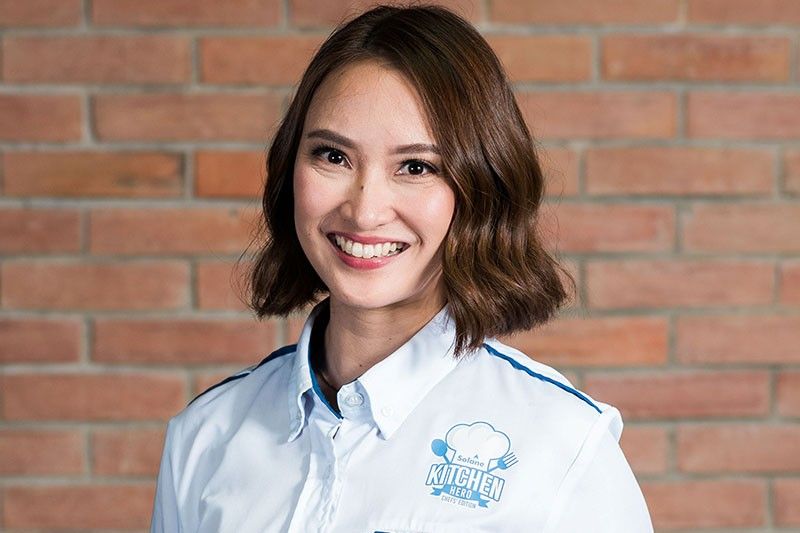 MANILA, Philippines — There are many great things to love about the Philippines, foremost of which are its excellent travel destinations and delicious culinary specialties. While going around this archipelago of more than 7,000 islands, one is sure to have the pleasure of savoring an heirloom dish in a quiet town, finding a quaint restaurant in a faraway province, or enjoying a delectable local dish that has warmed the hearts and bellies of generations.
When you are introduced to an heirloom dish, think of the person or persons who prepared the hearty fare. The chef, the one who keeps the kitchen humming and buzzing, deserves the credit and gratitude as the true heroes of every meal.
But Valeri Villano, Solane marketing manager, said chefs rarely got the recognition they deserved. She realized she herself was "guilty" of the omission. "You go to a restaurant and have a good meal. You tip the waiter and say, 'Thank you'. But do you ever say, 'Thank you' to the chef?" she said.
Villano made the realization after the debut of her company's hugely successful national cooking competition, Solane Kitchen Hero Chefs' Edition.
Launched in May, followed by regional competitions in Luzon, Visayas and Mindanao from June to August, Solane Kitchen Hero Chefs' Edition invited chefs from all over the Philippines to showcase the best dishes their respective regions had to offer.
It is hard to believe that a competition of this magnitude was completed in just a few months. Solane Kitchen Hero Chefs' Edition completed 13 regional elimination rounds. The finals on Sept. 6 at Elements at Eton Centris in Quezon City had 15 chefs vying for the grand prize of P100,000 and a customized culinary trip to Japan.
The entire competition validated Villano's belief that it was a worthwhile project and underscored her team's commitment to make Solane Kitchen Hero Chefs' Edition happen. She recalled how it all went down at the beginning of the year. "We had a distributors' meeting in the Visayas and Mindanao areas. One of the activities was for each region to bring a chef for a mini-competition."
Although only six chefs competed, it was more than enough to get Villano to recognize the great potential of the idea.
Drawing inspiration from current cooking shows very popular with foodies, Solane Kitchen Hero required participating chefs to cook dishes using ingredients specific to their respective regions. Dishes were then presented to a panel of judges, with the regional winner advancing to the national finals and receiving P15,000. But all other participants received a P10,000 consolation prize for their effort.
"We were encouraged by the results of that mini-competition (during the distributors' meeting). So we said, 'Okay, let's do this. Let's go nationwide'," Villano said.
To help with the setup and logistics, Villano enlisted bestselling food writer and Adobo Queen Nancy Reyes-Lumen as competition director. Joining Lumen were chefs Jennifer Serranilla and Jaja Andal, who have worked on a number of Solane projects over the years. To complete the team, Villano tapped internationally acclaimed chef Sau del Rosario as the competition's brand ambassador.
Solane Kitchen Hero Chefs' Edition was the company's biggest and most ambitious project so far. For Villano and her team, it was a meaningful and worthwhile endeavor to shine the spotlight on the country's undiscovered culinary talents.
"We were encouraged by these chefs. We realized there were a lot of talents out there that were not recognized, mainly because everyone was so focused on key cities, like Manila, Cebu and Iloilo," Villano noted. "We forget the outskirts, the regions that are off the beaten track."
For Villano, the positive feedback from the chefs was heartwarming and reassuring. "The one thing I liked the most were stories from the chefs. I was very encouraged by some of the comments. They said it was the first time that they experienced a competition like this," she said.
"It's not really just a branding activity, or a mere culinary competition. It has become an advocacy. We realized that there was so much talent out there that we should be helping. The fact that their names were in the papers, or they saw themselves on Facebook was a big boost to their self-confidence," Villano said.
According to Villano, the success of Solane Kitchen Hero Chefs' Edition was evident from the pride and smiles on the chefs' faces as they created their specialties, many of them heirloom recipes handed down by loved ones they considered their personal heroes.
"It was not just me, but also my colleagues, our management team and stakeholders they strongly believed in this activity because, again, it was not just about the brand," she pointed out. "It was really an advocacy to help chefs, to help them become known in their own way."