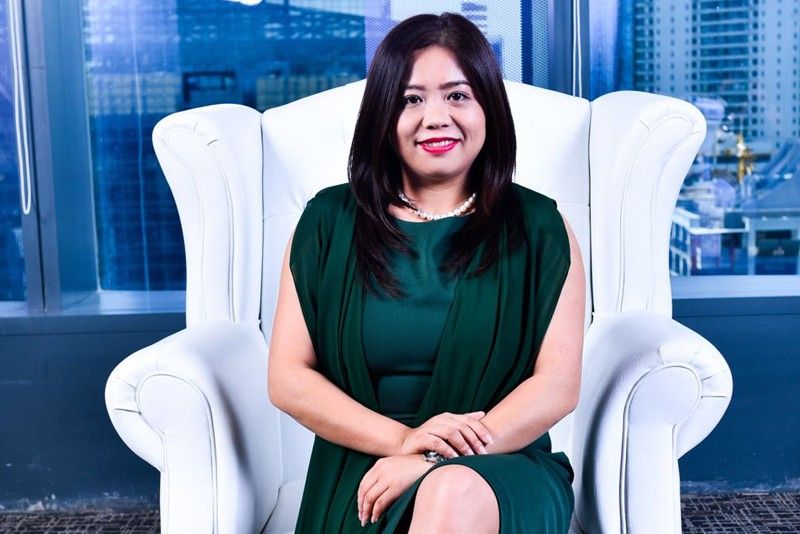 OPPO vice president for Business Development Jane
OPPO pushes boundaries with creative innovation
Argie Aguja
(The Philippine Star) - August 12, 2019 - 12:00am
MANILA, Philippines — Over the last 20 years, smartphones have undergone a drastic transformation, evolving from pocket-sized polyphonic telephone-based novelties to ubiquitous, do-it-all pocket supercomputers.
Technology and lifestyle brand OPPO has been known to sport significant improvements for every product generation, resulting in faster processors, better cameras, higher resolution displays, bigger screens, thinner designs, and longer lasting batteries. In this ever-changing digital landscape, the company has fully embraced the evolution process and has been at the forefront of bringing big-ticket advancements into the hands of more users.
In an interview with The STAR, OPPO vice president for Business Development Jane Wan talks about the company's advances in the smartphone space and how innovation and creativity was etched into the brand's DNA.
Tech pioneer
According to a 2018 study done by the International Data Corp. (IDC), the Filipino consumer prefers handsets with higher specs and better features.
As one of the most popular smartphone brands in the Philippines, OPPO recognizes this need and has placed great emphasis in delivering top-of-the-line features into their product offerings.
Among these innovations are: VOOC 3.0 flash charging system that fully charges the phone in 20 minutes, the G3 Curve that allows for a more secure, contoured grip, the Waterdrop Screen that elegantly incorporates the front facing camera with the panoramic display, and the Reno series sporting the 10x zoom, 60x digital zoom and Dolby Atmos speakers.
"We recognize the needs of the consumers and base our innovations on what would help them reach their fullest potential. With increasing demand for new technologies, we felt it was high time to venture into the premium market. A lot of effort and investment on R&D has been put into this because we wanted to make sure that we are able to leave a mark by offering the best features that we could give to the market," Wan shares.
Conquering midrange, premium segment
Filipinos simply love taking photos. No wonder the country earned the moniker as the "selfie capital of the world."
And when people hear about OPPO, most immediately remember the tagline "sel?e expert" because of the game-changing innovations that the company has introduced in taking selfies. But beyond that, the company has taken great lengths in coming up with a complete array of smartphone offerings that cater to the different needs of different people.
Recent figures have shown significant growth in the premium and midrange markets. Because technology improves, most of today's smartphones have gained cutting-edge features that were previously unimaginable for their respective price points. As a brand that goes beyond expectations, OPPO strives to give customers added value by offering improved specs and better user experience.
"We've finally reached a time where people are now looking for new alternatives that can offer something new and we think that's where OPPO can come in. We sell smartphones with top-of-the-line features and performance, but more importantly, we value the experience that we deliver to the consumers. OPPO has shown time and again how creative we can be, and our foray into the premium market is just the first step of more amazing products to come," Wan explains.
OPPO and 5G
The recent developments in lightning fast 'Fifth Generation' (5G) mobile internet services pledges download and browsing speeds that are 10 to 20 times faster than current 4G models. As such, Philippine telco providers are racing to deploy the next generation of wireless technology. Recognizing the immense potential of 5G to drastically change and improve the life of Filipinos, OPPO has pledged itself in working with partners to bring 5G closer to reality.
"We have collaborated with global operator partners in order to promote the implementation of 5G-centered products and services. Locally, we are ironing out partnerships with Smart and Globe to be able to provide Filipinos the 5G technology that will definitely enrich the Filipinos' digital life and interconnectivity," Wan says. "Continuous innovation in smartphone technologies will always be a challenge, but innovation is the heart and soul of the brand, so we are always striving to push our boundaries in order to offer something new and creative to our users," she says.