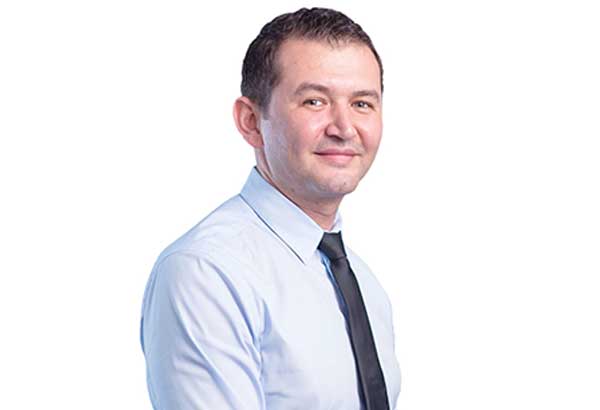 Leveraging digital platforms to reach a wider audienceBy J
MANILA, Philippines — For Shavkat Berdiev, vice president and general manager for Southeast Asia of Discovery Networks Asia Pacific (DNAP), being on top of the game doesn't mean resting on his laurels. This challenges him to work harder, set higher standards, and achieve more goals.
"We have been historically leading. Discovery Channel in the Philippines is the number one factual channel for a very long time. Our performance outstands even our closest competitors," Berdiev proudly says. "We want to obviously continue this trend. As additional growth, we have gone into digital and mobile."
When he took on the role at DNAP in the latter part of 2016, Berdiev brought with him years of experience from the mobile and telecommunications industry as well as cultural learnings from various regions he was assigned to, including Eastern Europe, Central Asia, Africa, and now back in Southeast Asia. He is in charge of leading the strategic growth and management of DNAP's business and channels—including Discovery Channel, TLC, Animal Planet, Discovery Kids Asia, among others—within the Southeast Asian region.
"I am bringing the experience of mobile into the company—both mobile as a platform of distribution and as direct to consumers (B2C) industry, where you have a different approach to working with consumers and creating products that are relevant to various segments. Historically, it was quite different for media companies like Discovery Networks, where you have business to business (B2B) approach and you work mainly with your partners," he explains.
Being B2B is still their priority, Berdiev clarifies, as they will continue to support their affiliate partners in each market. The B2C efforts are additional growth opportunities for the business. "What we see as a trend is that consumers want the content to be accessed everywhere—wherever they are, whether they're at home, traveling, or sitting in traffic jam. They always want to watch content. That means that we need to ensure that our products are distributed to whoever wants to watch our content. That's where B2C comes in as important, you need to have products that talk directly to consumers."
DNAP's transition to these new platforms opened many doors of opportunities for the global entertainment company. To achieve their goal of reaching 300 million viewers in Southeast Asia, Berdiev mentions that going into mobile and digital platforms is one of the main drivers, aside from continuing their growth in cable TV and traditional TV products.
"If we want to be at pace with the current trend, we need to go digital as well, especially in markets like the Philippines where you have a big number of young people. (Filipinos) have fast-growing adoption to digital and social media. The Philippines is one of the first countries in the world where Facebook was free, and where the adoption of any platform and app is very high compared to anywhere in the world."
Asked what they found out about Filipinos' consuming habits from their consumer surveys, Berdiev shares that the Philippines' young generation of viewers is very proactive—they want to consume much more content and they always want to be entertained. "From what I see, the Philippines is a unique market when it comes to consuming both Western formats and local content."
In 2017, DNAP commissioned 16 local productions including most-watched shows The Kings (a show about the high-profile marriage between Angie and Joey Mead King, shown on TLC) and You Have Been Warned Asia (a Discovery Channel show that unfolds the science behind the internet's most viral videos, and hosted by Filipino talents).
Berdiev says that The Kings garnered the highest ratings in their Pay TV viewership. It was also shown on Facebook where the premier had three times more viewers than on their traditional Pay TV. "That showed the potential of reach. And that this content is really relevant to Filipinos. Even those who don't have access to Pay TV, they suddenly had a chance to watch it online. And we saw great success!"
He concludes, "We want to be the leader in transforming to digital and getting new audiences. We want to be as close to our audience as possible, and we want to be relevant and leading."