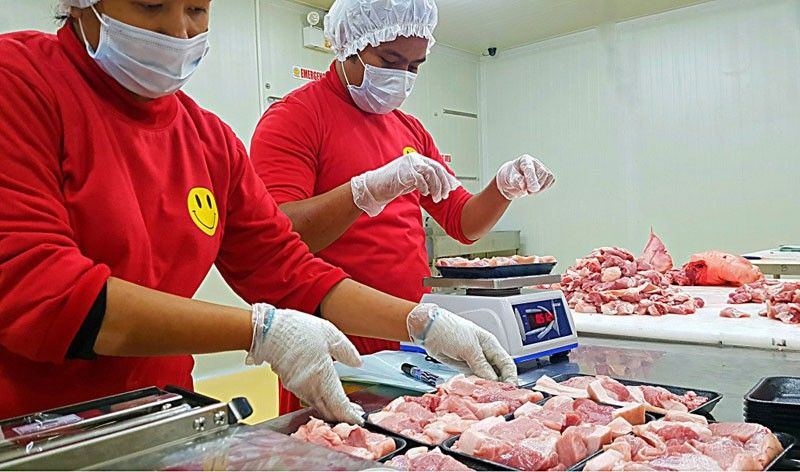 Pilmico sees challenging 2020
MANILA,Philippines — Pilmico Foods Corp., the food business of Aboitiz Equity Ventures Inc. (AEV), expects the first half of 2020 to be challenging amid the African swine flu virus that quickly swept the country.
"For the feeds and farms of Pilmico, there's obviously a big question mark there due to the ASF breakout in Luzon. If it stays in Luzon, we foresee that our feeds division in VisMin has potential to continue to grow," said Tristan Aboitiz, chief operating officer of Pilmico.
"However, whether it stays there is a question at this point. There's a little bit of uncertainty there," Aboitiz said.
Recovery is seen in the second half of next year as Pilmico continues with its expansion plans.
Pilmico is commissioning its meat fabrication facility in Tarlac by the end of the month.
"We do have a meat fabrication that should be ready for commissioning by end of the month. In March next year, we're commissioning a 20-ton power feed mill in Iligan, we anticipate that we should be able to use that additional capacity," Aboitiz said.
Meanwhile, Pilmico has invested P9 billion over the next three years starting 2018 to continue to expand its business in the country, which includes the expansion of its farms and feed mills in Tarlac and Iligan.
In particular, it invested P550 million to put up its own meat fabrication facility in Tarlac for a more integrated food business.
The Tarlac meat plant was first announced in 2018, when it was waiting for the land conversion permit from Department of Agrarian Reform to convert the agriculture land it acquired in Tarlac into industrial use.
Pilmico hopes to expand its meat processing business to other parts of the country, such as Cebu and Iligan City, where the company also has farms.
Locally, Pilmico has four business divisions -- flour, feeds and animal health, farms, and trading.
Meanwhile, Pilmico International's first ASEAN venture was in Vietnam in 2014 when it bought a 70 percent stake in Vinh Hoan Feeds, one of the country's major aquafeed manufacturers.
It then bought an additional 15 percent stake in VHF and a 70 percent stake in animal feeds manufacturer Europe Nutrition Joint Stock Co. in 2017.
Last year, Pilmico acquired a 75 percent stake in Gold Coin Management Holdings for $334 million and the remaining 25 percent stake for $120 million just last month.
Gold Coin is engaged in the business of animal feeds manufacturing, which it carries out through various subsidiaries operating 20 feed mills situated in seven countries in the Asia-Pacific region.