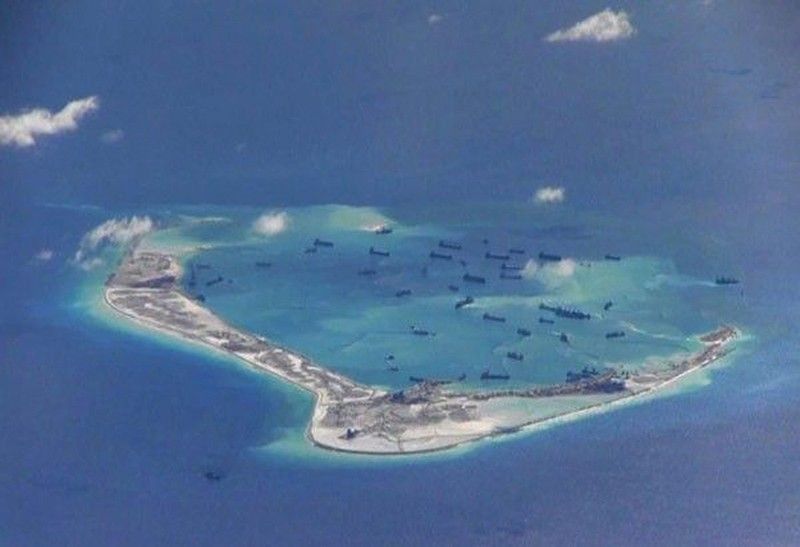 GFW urged the Philippines to slowly make its vessel monitoring systems data publicly available to pave the way for a new era of transparency in the country's waters.
Transparency a key factor in regulating Philippines' water territory
MANILA, Philippines — Amid threats of illegal fishing and territorial disputes, international organization Global Fishing Watch (GFW) is asking the Philippines to proactively monitor activities at sea to ensure effective regulation and improve production.
GFW urged the Philippines to slowly make its vessel monitoring systems data publicly available to pave the way for a new era of transparency in the country's waters.
Tony Long, chief executive officer of GFW, said transparency is crucial for good stewardship of the global ocean to fight illegal fishing, to protect fish stocks and livelihoods, and increase the safety and well-being of fisherfolks.
GFW makes vessel tracking information available to the public through an interactive online map and downloadable data. Anyone with an internet connection can trace the movements of more than 65,000 commercial fishing boats, along with their name and flag states, in near real time.
Users can create heat maps to see patterns of commercial fishing activity, view tracks of individual vessels and overlay information like the locations of marine protected areas or different countries' exclusive economic zones (EEZ).
GFW's own vessel monitoring system, however, has not been largely implemented.
"Vessel monitoring is imperative and for us to understand, each country should be able to share their data openly, work together to identify gaps," Long said.
"We understand that VMS data are proprietary around the world and that countries assess how its release would be beneficial and not just give others a huge advantage," he added.
Indonesia became the first nation to make its proprietary VMS data available in 2017 via the GFW. Peru followed in October 2018 in sharing its VMS data.
This month, the Chilean government announced it agreed to make its VMS data publicly available through the GFW as a move to redouble its efforts to fight illegal fishing.
Costa Rica, Panama and Namibia have also made public commitments to join the platform.
"Information in the Philippines is publicly available in some ways but it is often owned by various agencies and departments. It takes a little bit of time to release the data," Long said.
GFW shows the activities of more than 65,000 commercial fishing vessels that are responsible for a significant share of the total global seafood catch. Vessels with automatic identification system account for more than half the fishing effort over 100 nautical miles from shore and as much as 80 percent of the fishing in the high seas.
While many fisheries are strictly regulated, GFW said it is hard to monitor what goes on across the vast expanse of the ocean – and particularly on the high seas, those areas outside the jurisdiction of any country that cover nearly half the surface of the globe.
As a result, illegal, unregulated and unreported fishing is one of the biggest threats to ocean sustainability.
"By its nature, it is impossible to say just how much IUU fishing takes place, but it is a big problem: the FAO estimates that it accounts for 11 to 26 million metric tons of fish each year, worth $10 to 23 billion," Long said.
GFW offers a good solution as its data and analysis can flag suspicious fishing activity, boats entering marine protected areas, or unlicensed vessels operating in another country's waters.
Oceana Philippines, meanwhile, wants to help the government attain a level of transparency in fisheries and make possible effective regulation and monitoring of fishing fleets, as well as the foreign fleets within Philippine waters.
"If this happens, the Philippines will join Indonesia and Peru in providing proprietary information on their fishing vessels through an online platform viewable by anyone, including governments, fishery managers, seafood buyers, researchers and citizens," Oceana Philippines vice president Gloria Ramos said.
"Just imagine how abundant our oceans and wildlife would be if there is increased transparency in fishing worldwide. Transparency can address the threats to our oceans when combined with effective science-based policies, extensive monitoring and strong enforcement," she added.
Irresponsible fishing has reduced many wild fish populations to historically low levels.
Oceana said there are also studies showing that implementation of proven management measures can potentially increase the global fish catch by up to 15 percent from its current levels.
"One way of addressing the issue of transparency at seas around the world is by increasing the number of vessels visible to the public and making the data available and accessible," Ramos said.
GFW and Oceana continuously advocate for increased automatic identification system requirements and for more countries to publish their VMS data.
"Technology has really ensured sustainable management for fisheries. Harnessing GFW technology and data can be a game changer in the Philippines' fight against illegal fishing activities," Ramos said.