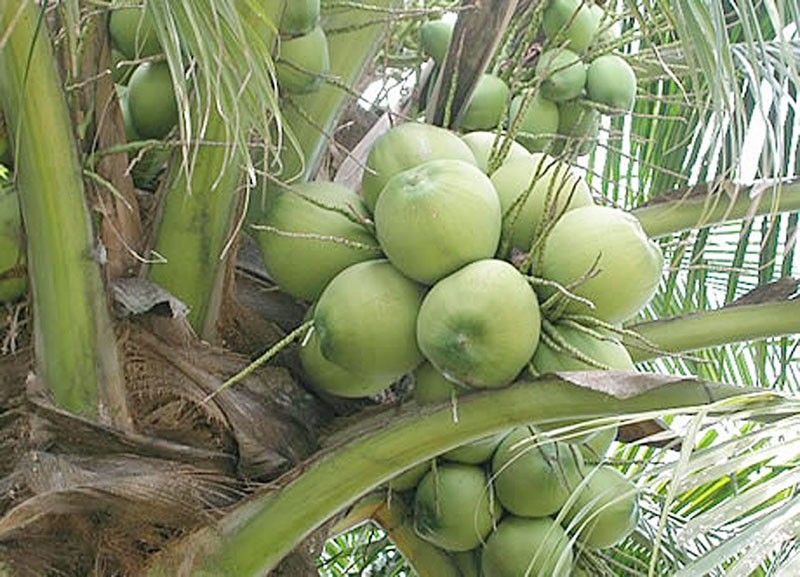 Congress OKs trust fund for coco levy
MANILA, Philippines — The Philippine Coconut Authority (PCA) vows to expedite the trickling down of benefits from the coconut levy fund following the creation of a trust fund for its management and utilization.
Both Houses of Congress recently agreed on a law that would guarantee P5 billion annual spending from the P100 billion coco levy trust fund coupled with a government funding commitment of P10 billion annually for the development of the coconut industry.
"We will speed up the flow of direct benefits to 3.5 million coconut farmers and their families in the form of scholarships, health benefits, farm improvements, enhanced extension support, and credit," PCA administrator Romulo Dela Rosa said.
The coconut levy fund was among the priority bills mentioned by President Duterte during his State of the Nation Address.
"What we now have is a truly pro-poor and just industry fund aimed at alleviating the plight of coconut farmers and developing the coconut industry as the spearhead of the country's entry into a modern and competitive global agribusiness environment, especially in the world's oils and fats trade," he said.
The P100 billion coco levy fund consists of the P76 billion lodged in the national treasury and an estimated P30 billion in assets which will form the Coconut Farmers and Industry Trust Fund.
The funds will be released to the PCA at P5 billion annually in the next 25 years.
Of the funds, 30 percent will be for share facilities program and farm improvement, 15 percent for scholarship and organization and cooperatives empowerment and the remaining 10 percent for health and medical.
Another P10 billion will also be included in PCA's annual appropriation to augment the fund.
The coco levy fund comprises taxes imposed on coconut farmers mandated by Presidential Decree 755 in 1975.
The taxes were supposed to be used for the construction of projects designed for the benefit of coconut farmers but were instead used to buy a large percentage of the bank now known as the United Coconut Planters Bank.
Since the start of his term, President Duterte has ordered the release of the funds but a temporary restraining order issued by the Supreme Court prevented the new administration from doing so.
Coconut remains to be one of the top agricultural exports in the country, earning as much as $900 million annually for the past five years.
The Philippines is one of the top producers of high quality coconuts and is the second biggest exporter of coconut-based products globally.