IPOPHL launches site blocking rules
September 25, 2023 | 12:00am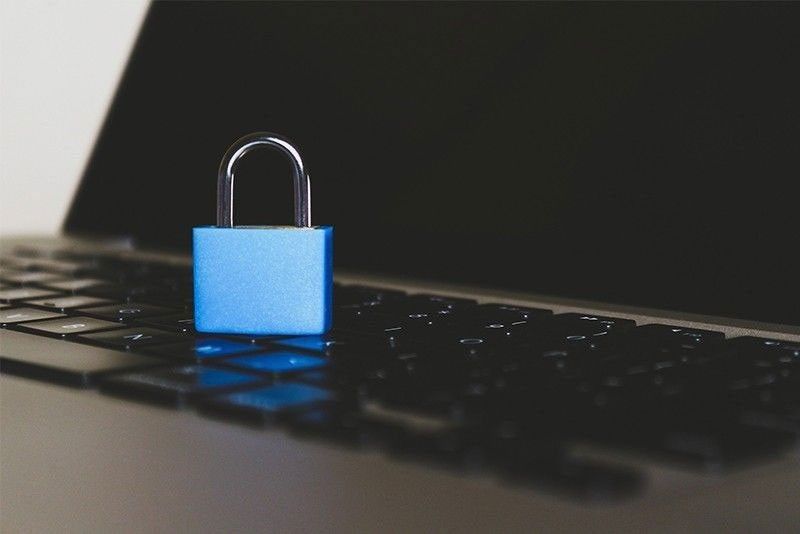 MANILA, Philippines — The Intellectual Property Office of the Philippines (IPOPHL) has officially launched the rules on site blocking, which will significantly disrupt access to pirated sites.
The rules on voluntary administrative site blocking were issued through IPOPHL Memorandum Circular 23-025 signed on Sept. 20 by IPOPHL director general Rowel Barba.
"The rules are a result of years-long work with the National Telecommunications Commission (NTC) and several internet service providers (ISPs) who refuse to sit down and watch while our creative industry suffers. With the site blocking mechanism soon up and running, IPOPHL, as ex-officio member of the Philippine Creative Industries Development Council, is ecstatic to say the Philippines now has an essential tool to protect the creativity that drives our economy and defines our cultural landscape," Barba said.
The said rules will be effective two months from publication.
With site blocking to be soon in place, Barba hopes to replicate the success of Indonesia where more than 50 percent of consumers have stopped or now rarely access pirate services as a result of blocking measures that started in 2019.
"We encourage rights holders to optimize this tool and protect the value of your creative assets," Barba said.
Under the rules, the process is initiated once a rights holder or a duly authorized representative files a written request with the IP Rights Enforcement Office (IEO) followed by the payment of filing fees.
The application will immediately be evaluated by an officer from the IEO, which is given 10 working days to submit an evaluation report. The report carries a recommendation on the issuance or non-issuance of a site blocking order and is elevated to the supervising director or deputy director general for approval within five working days.
"As an exercise of due process, the blocking request will be served to the administrator of the concerned website," IPOPHL said, adding that if no contact details of the website administrator is found despite exhaustion of all reasonable means, a copy of the request will be published on the IPOPHL website as due notice.
IPOPHL said the website administrator would be given seven calendar days from receipt or publication to file a protest.
An IEO officer will evaluate the merits of the protest within seven working days to give the supervising director or deputy director general a final recommendation on the issuance of the request, according to IPOPHL.
It added that if no protest is received from the website administrator within the given period, the supervising director or deputy director general will issue within 48 hours the site-blocking request to ISPs, which in turn must enforce the order in 48 hours.
IPOPHL said ISPs can disable access either to entire Domain Name Systems (DNS); IP addresses; Uniform Resource Locators (URL) for targeted websites or through any other alternative means.
To effectively implement the rules, IPOPHL signed a partnership agreements, particularly a memorandum of agreement (MOA) with the NTC and memorandums of understanding (MOU) with ISPs, namely Globe Telecom, Inc., Smart Communications, Inc., PLDT, Inc., Sky Cable Corp. and DITO Telecommunity Corp.
Under the MOU, ISPs commit to willingly block sites directly upon IPOPHL's request issued after a determination of violation, thereby streamlining the current process which requires the involvement of the NTC, the agency being the primary regulator of ISPs.
In contrast, the MOA with the NTC widens IPOPHL's oversight to over 300 ISPs which are not part of IPOPHL's site blocking MOU with ISPs, obligating them to disable access to piracy sites.
"The NTC holds a pivotal role in the regulation and supervision of the telecommunication sector, establishing it as an indispensable ally in this initiative. Our partner ISPs are also critical partners, contributing their technical expertise to protect users and the broader digital ecosystem from online threats and illegal activities," IEO supervising director and Bureau of Legal Affairs assistant director Christine Pangilinan-Canlapan said.
NTC Commissioner Ella Blanca Lopez said the MOA enhances cooperation within the interagency National Committee on Intellectual Property Rights – where IPOPHL is acting chair and NTC is a member.
"This cooperation ensures a synchronized and streamlined approach in enforcing IP rights in the country. It is imperative that we work hand in hand to protect our creative economy," Lopez said as she called on ISPs and local government units to enforce IP laws effectively.
Efforts to introduce the site blocking rules in the Philippines began as early as 2020.
That same year, Asia Video Industry Association's Coalition Against Piracy released a YouGov survey showing that 49 percent of Filipinos admit to using streaming piracy websites or torrent sites, placing the Philippines third among East and Southeast Asian countries in terms of visiting piracy streaming sites.
"This required urgent action from regulators as the survey also showed that 53 percent of Filipinos believe a government order or law for ISPs to block piracy websites would be most effective in influencing consumers' piracy behavior," IPOPHL said.