BSP, banks deepen collaboration on cybersecurity
September 24, 2023 | 12:00am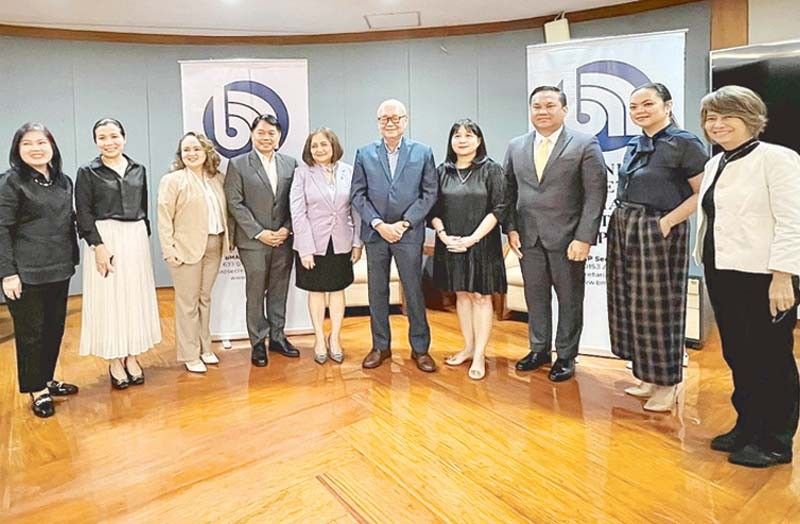 MANILA, Philippines — Philippine banks vowed to further deepen their collaboration and partnership with the Bangko Sentral ng Pilipinas (BSP) on cybersecurity, as well as financial literacy and inclusion.
In a meeting with Bangko Sentral ng Pilipinas Governor Eli Remolona Jr., Bank Marketing Association of the Philippines (BMAP) president Mai Gacilo Sangalang said the group committed to further strengthen their long-standing partnership in the areas of consumer education and protection, financial literacy and inclusion, cybersecurity and fraud campaigns, among others.
According to Sangalang, some of the collaborative initiatives include the development and amendment of the Banking Code for Consumer Protection, Banking On Your Future, Project BSP Reaches Out (Project BRO), Annual BSP FinEd Expo, cyber hygiene and Check-Protect-Report (CPR) communication campaigns.
"These initiatives help in promoting savings consciousness, better money management, teach the value of saving, as well as make banks accessible and more affordable to more Filipinos," she said.
The industry has launched information campaigns to protect financial consumers against online scams and other fraudulent activities.
"These also remind the public to be vigilant about their banking transactions, to be careful when sharing information, to safeguard personal data and report suspicious transactions to their banks," BMAP said.
In partnership with the BSP and the Financial Sector Forum, BMAP recently launched the 5th Bank Marketing Awards (BMA) that aims to promote bank-marketing excellence and recognize outstanding bank marketing practices in keeping financial institutions responsive to the needs of the industry and the banking public.
Other BSP officials led by Deputy Governor Chuchi Fonacier, managing director and chief of staff Pia Roman Tayag, and director Jay Edward Amatong joined Remolona at the meeting with BMAP.
BMAP, established in 1974, is an association of banking institutions that seeks to promote the best practices, networking, education, and industry collaboration in the field of bank marketing and communication.
The organization also gives voice to the banking consumer and provides a platform for education and greater financial inclusion to the unbanked.
Under its Digital Payments Transformation Roadmap, the BSP aims to shift 50 percent of total retail transactions to electronic channels and increase the number of Filipino adults with bank accounts to 70 percent before the end of this year.
As more Filipinos embraced digitalization during the height of the COVID-19 pandemic, the share of digital payments to total retail transactions further increased to 42.1 percent in 2022 from 30.3 percent in 2021.
Likewise, the number of banked Filipino adults almost doubled to 56 percent in 2021 from 29 percent in 2019.