Stocks mostly fall as Canada raises interest rates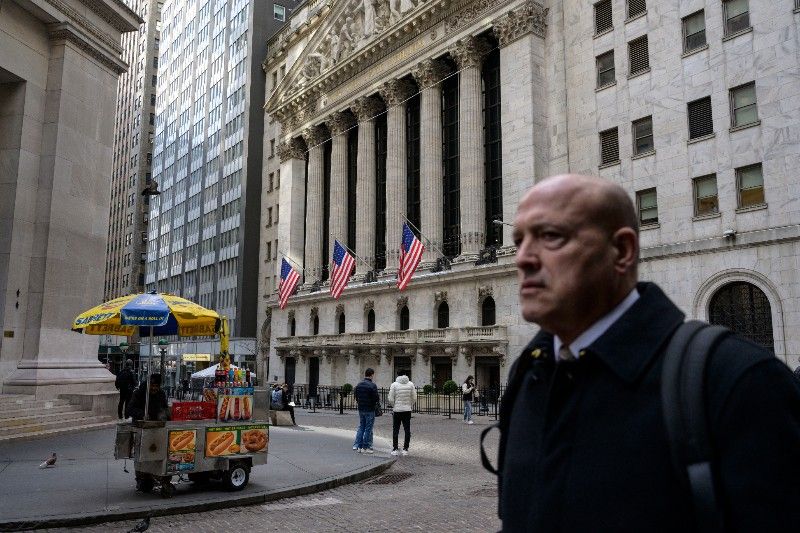 NEW YORK, United States — Global stocks mostly retreated Wednesday after Canada's central bank made a surprise interest rate hike, dampening hopes that the US Federal Reserve would skip a rate increase later this month.
Meanwhile, data showed weakness in China's economy and US exports fell, raising concerns about the strength of the global economy.
Canada's central bank on Wednesday increased its benchmark lending rate by 25 basis points to 4.75 percent, after Australia lifted its interest rate to an 11-year high on Tuesday.
"Risk appetite had looked wobbly earlier today following poor Chinese trade data and disappointing German industrial output numbers, but a second hawkish central bank in as many days has resulted in stocks turning lower once again," said Chris Beauchamp, chief market analyst at online trading platform IG.
European stocks gave up their gains.
In New York, the Nasdaq finished decisively lower, while gains by industrial companies led to a modest increase in the Dow.
The Fed meets next week, with investors hoping policymakers might not lift borrowing costs for an 11th consecutive time, in light of recent data indicating that more than a year of tightening was beginning to kick in.
A mixed jobs report last week, which showed a pickup in hiring but slower wage growth, suggested the US economy remained healthy and would give the central bank room to skip a hike this month even as inflation remains sticky.
Traders were also keeping tabs on China, with reports saying that authorities have asked the country's biggest banks to lower their deposit rates to boost the economy as it struggles to recover from years of zero-Covid lockdowns.
Analysts said such a move could indicate China's central bank was considering an interest rate cut as soon as this month.
The need for fresh help was highlighted Wednesday by data showing that Chinese exports tumbled more than seven percent in May, far more than expected and the first drop since February.
The reading was "yet another disappointing data which will raise growth concerns and intensify expectations of more policy support", said Khoon Goh at Australia and New Zealand Banking Group.
Michael Hewson at CMC Markets said "investor caution is understandable given that today's numbers out of China are the latest example of global economic data that has pointed to a weak demand outlook, at a time when interest rates appear to have further to rise".
The trade figures follow data showing shrinking factory activity and underscored the uphill task officials have in kickstarting the economy.
Along with weak Chinese data, markets reacted to news of subdued industrial production in Europe's biggest economy, Germany.
US trade data for April also caused concerns about the global outlook as exports fell by 3.6 percent from March, a drop of $9.2 billion.