Toyota confident of 2023 performance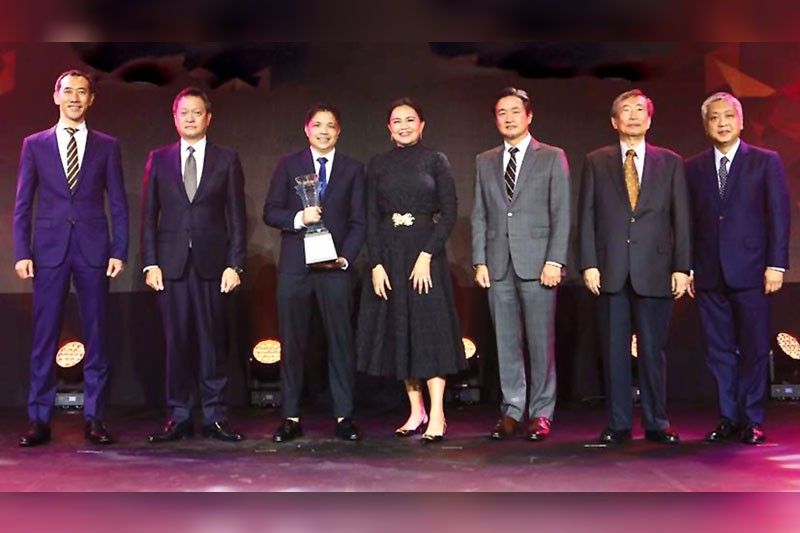 MANILA, Philippines — Toyota Motor Philippines Corp. (TMP) is optimistic it will perform better this year, driven by its product line-up and exceptional team.
During the company's recent annual dealer conference, TMP president Atsuhiro Okamoto congratulated the TMP team, not just for its outstanding sales performance, but also for its commitment to provide the best possible service and customer experience as the industry shifts to the better normal.
"2023 promises to be an even more amazing year," Okamoto said.
"I am confident that with the strongest product line-up in the country, the strongest dealers and, most importantly, the strongest team members and Toyota professionals ever, we will strive to be the best friend of every Filipino. Their trust is the strongest foundation for our future,"he said.
TMP recently awarded its top performing dealers for 2022 in an awarding ceremony during the conference.
During the awarding rites, TMP highlighted the dealership network's multiple feats, starting with Toyota's achievement of 21st Consecutive Triple Crown for being number one in passenger car sales, commercial vehicle sales and over-all sales.
Data from the Chamber of Automotive Manufacturers of the Philippines, Inc. (CAMPI) and the Truck Manufacturers Association (TMA) showed that TMP was the market leader in vehicle sales in 2022, accounting for a 49.38 percent market share as it sold 174,106 units.
"When it mattered the most, we came together as one team with one aim: to stand strong with each other so we could, most importantly, stand strong for our customers. As a result, we were awarded with their trust and by their smiles," TMP chairman Alfed Ty said.
"As we celebrate our 35th year in the Philippines armed with the time-honored values of our shareholders, Toyota is more dedicated to doing what we do best–to continue producing happiness,"he said.
TMP gave out various awards to top-performing dealerships such as the President's Award of Excellence, President's Customer Satisfaction Cup of Excellence and President's Value Chain Award of Excellence.
Toyota Pasig, Toyota Marilao, Bulacan, Inc. and Toyota Tarlac City were among the recipients of the President's Award of Excellence.
In addition, Toyota Batangas City, Inc., Toyota Nueva Ecija Inc., and Toyota Mandaue North, Cebu, received the President's Customer Satisfaction Cup of Excellence, while Toyota Balintawak, Inc. received the President's Value Chain Award of Excellence.