SEC goes easy on non-filing, late submission of reports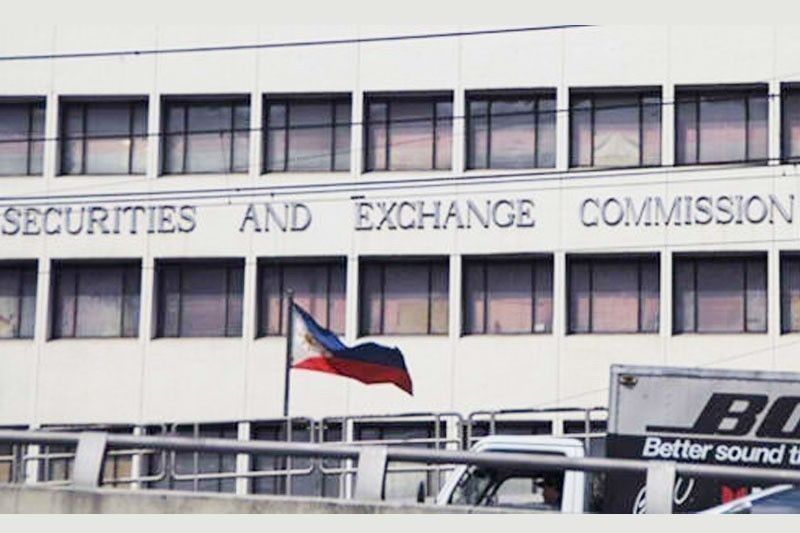 MANILA, Philippines — The Securities and Exchange Commission (SEC) is granting amnesty to corporations and other regulated entities for late and non-filing of certain reportorial requirements.
The corporate regulator issued Memorandum Circular No. 2 last March 15 grant of amnesty for the late and non-filing of the general information sheet (GIS) and annual financial statement (AFS) as well as non-compliance with Memorandum Circular No. 28 of 2020.
The amnesty, which will come in the form of a waiver or reduction of fines, is part of the SEC's efforts to encourage its regulated entities to comply with reportorial requirements under Republic Act 11232 or the Revised Corporation Code.
The timely submission of reportorial requirements allows the prudent identification of active and inactive corporations and gives the SEC the capacity to enhance and organize its database towards nurturing a healthy and vibrant corporate sector.
An all-encompassing fine of P5,000 is charged for all such violations, in lieu of the usual fines and penalties imposed by the SEC.
The rates would apply provided that the corporation or entity submits the latest reportorial requirement due at the time of the application and complies with MC 28.
Suspended and revoked corporations, including those which have filed for the lifting of suspension or revocation, would be given a 50 percent reduction on their assessed fines, encompassing all violations on the non-filing and late filing of GIS and AFS.
Under the guidelines on the imposition of fines or penalties for non-compliance with reportorial requirements, stock corporations that fail to submit GIS or AFS are currently penalized with a fine ranging from P1,000 to P10,000 per report, per year.
On the other hand, non-stock corporations have corresponding fines of P500 to P5,000 for non-filing of their GIS and AFS, while late filing of reportorial requirements for both stock and non-stock corporations are assessed a fine equivalent to 50 percent of the above-mentioned rates.
The amnesty will be extended to corporations, including branch offices, representative offices, regional headquarters, and regional operating headquarters of foreign corporations and foundations.
The amnesty, however, will not cover corporations whose securities are listed on the Philippine Stock Exchange (PSE), those whose securities are registered but not listed on the PSE, and those considered as public companies.
Corporations involved in intra-corporate dispute and with disputed GIS as well as other corporations covered under Section 17.2 of RA 8799 or the Securities Regulation Code are not entitled to avail of the amnesty program.