PLDT leads data center race in Philippines
February 5, 2023 | 12:00am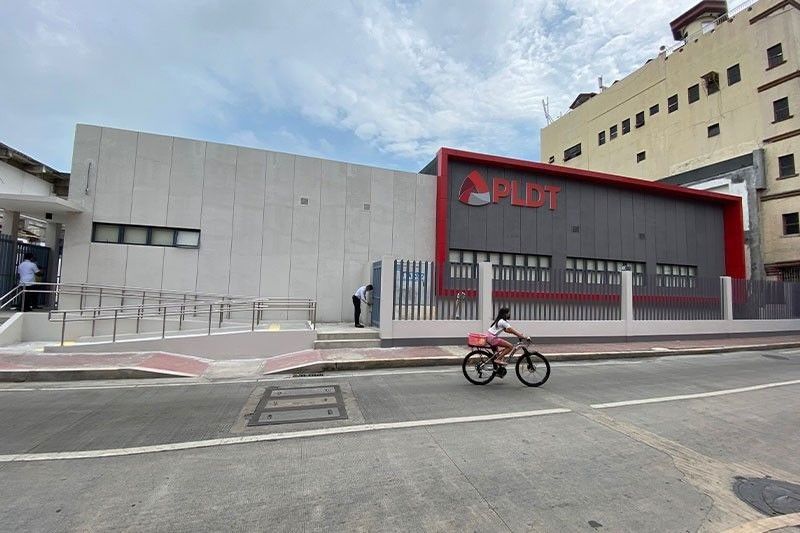 MANILA, Philippines — Telco giant PLDT Inc. has maintained its lead as the largest player in the data center market and is eyeing an 82 percent boost in power capacity to 62 megawatts by 2024 from the current 34 MW.
Data showed PLDT's cloud subsidiary ePLDT sustained its lead in the data center race after the firm completed multiple expansion projects that raised its capacity.
ePLDT president and CEO Victor Genuino said that the company's 10 data centers account for 65 percent of the total power generated by the industry.
For 2023, ePLDT eyes to finish the expansion of VITRO Makati 2 and Parañaque that would add 1,820 racks to its portfolio and inject 14 MW to its capacity.
It is currently building its largest data center to date, VITRO Sta. Rosa.
"Our 10 VITRO data centers have roughly 65 percent of the power share in terms of data center colocation space in the country, based on the latest Structure Research's Data Center Industry Report. We continue to expand and transform existing facilities to ensure that these are always at par with hyperscalers' global standards," Genuino said.
"Simultaneously, we are progressing with the construction of ePLDT's 11th state-of-the-art data center in Sta. Rosa, Laguna," he added.
According to ePLDT, VITRO Sta. Rosa would extend an initial capacity of 14 MW by 2024 and could be increased to 50 MW in its full operations.
ePLDT expects to generate an additional 28 MW through the expansion projects.
"We've expanded the fourth and fifth floors of our VITRO Makati 2 and are currently increasing capacity for VITRO Parañaque. As such, these expansions will allow us to deliver on the urgent requirements of our current roster of customers, while also providing additional capacity to new customers this year as we prepare for the launch of VITRO Sta. Rosa," Genuino said.
ePLDT serves as a subsidiary of PLDT focused on the expansion of data centers. It acts as an enabler for digital adoption, taking advantage of the ongoing shift to online transactions.
The PLDT arm is also investing on the construction and expansion of data centers to attract hyperscale investors to locate here in the Philippines.
Hyperscale refers to efforts by tech giants like Amazon, Facebook and Google to accumulate as much storage as they can to support the hundreds of millions of users accessing their platforms.