Marcos Jr. signs EO adopting 6-year Philippine Development Plan
January 30, 2023 | 4:43pm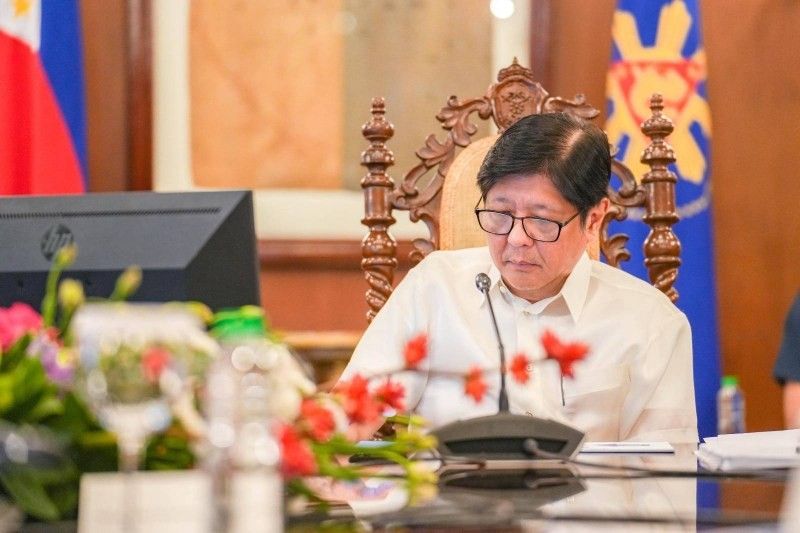 MANILA, Philippines (Updated 8:18 p.m.) — President Ferdinand "Bongbong" Marcos Jr. signed on Monday an executive order requiring the adoption of a development plan within the Philippines' post-pandemic economy.
The Philippine Development Plan is a development blueprint for the national government under the Marcos Jr. administration aimed at economic recovery and growth. The plan, crafted largely by the National Economic and Development Authority, covers a period of 2023 until 2028.
Executive Order No. 14 mandates all national government agencies to adopt the plans laid out in this iteration of the development plan. Likewise, these offices are tasked with aligning their budget planning with the goals stated in this plan.
In the PDP's foreword, Marcos Jr. said that his administration is looking to reduce poverty in the country to single-digit level by 2028.
"This will be realized through rapid, sustained, and inclusive growth that will create more, better, and resilient jobs," the president said.
As it is, poverty in the country worsened to 18.1% in 2021 from 16.7% in 2018. The rate is equivalent to almost 20 million Filipinos living in poverty, exacerbated by the economic downturn as a result of the pandemic.
That said, Socio-economic Planning Secretary Arsenio Balisacan said that while unemployment is improving in the country, the quality of jobs need to improve.
"The PDP is focused on raising quality, but better quality, of jobs in the country. That requires more investment and opening up the economy and addressing constraints to foreign investments," he said at the sidelines of the PDP forum on Monday.
The previous Duterte administration came out with its own development plan in 2017.
As it is, the Marcos Jr. administration is projecting the Philippine economy to grow 6-7% this year. This is slower than the initial 6.5-7.% target economic managers set back in 2022, accounting for a projected slowdown of the global economy.
The Marcos Jr. administration tacked on another target of the former Duterte administration, upgrading the Philippines into an upper-middle income economy. The World Bank defines this status as countries with a gross national income per capita of $4,046 and $12,535.
The country's GNI per capita amounted to P182,438, or $3,300, in 2021.