MTD seeks Landbank financing for New Clark City project
November 29, 2022 | 12:00am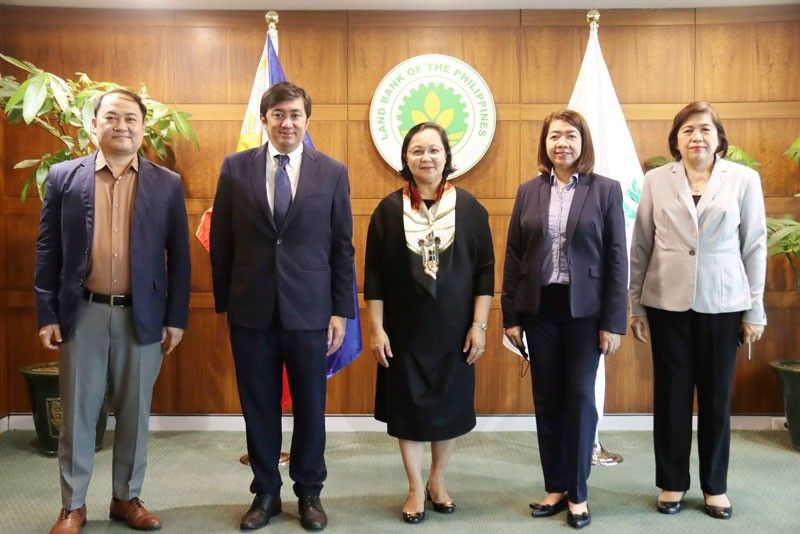 MANILA, Philippines — The local unit of a Malaysian infrastructure conglomerate is seeking financing from state-run Land Bank of the Philippines (Landbank) for potential development in the New Clark City.
Landbank president and CEO Cecilia Borromeo met with MTD Philippines Inc. president Patrick David to explore collaboration initiatives for the construction of new government buildings in the New Clark City in Capas, Tarlac.
MTD Philippines is developing the National Government Administrative Center (NGAC). The project aims to ensure a more efficient delivery of basic government services by providing a one-stop-shop business processing.
The New Clark City is envisioned to decongest Metro Manila, as well as spur economic growth and provide business and employment opportunities outside the National Capital Region.
The MTD Group is seeking Landbank's support for its upcoming projects, which include the new modernization building project of the National Bureau of Investigation.
Since 2015, Landbank has been supporting the MTD Group's infrastructure projects in Central Luzon, with the construction of the Palayan Government Center and Business Hub in Nueva Ecija, as well as the Bataan Government Center and Central Business Hub.
MTD Group's project in Nueva Ecija consists of a five-story government building for national and regional government offices, two six-story buildings for BPOs with private offices and commercial areas, and a six-story building for a business hotel with adjoining two-story commercial and retail complex.
Meanwhile, the project in Bataan serves as a one-stop shop for various government services, providing greater convenience to the constituents of the province.
It houses various provincial and national offices, including the provincial government of Bataan, the city government of Balanga, the departments of Science and Technology, Trade and Industry, Environment and Natural Resources and the Land Bank Bataan Capitol Branch Lite Lending Center and other field units.
The New Clark City, a flagship project of the Bases Conversion and Development Authority and, is envisioned to be the country's first smart and green city with a mix of residential, commercial, agro-industrial, institutional and information technology developments.
BCDA plans to develop and convert an approximately 214-hectare idle government property located in New Clark City within the Clark Special Economic Zone into the NGAC.