Marcos rejects proposal to import more sugar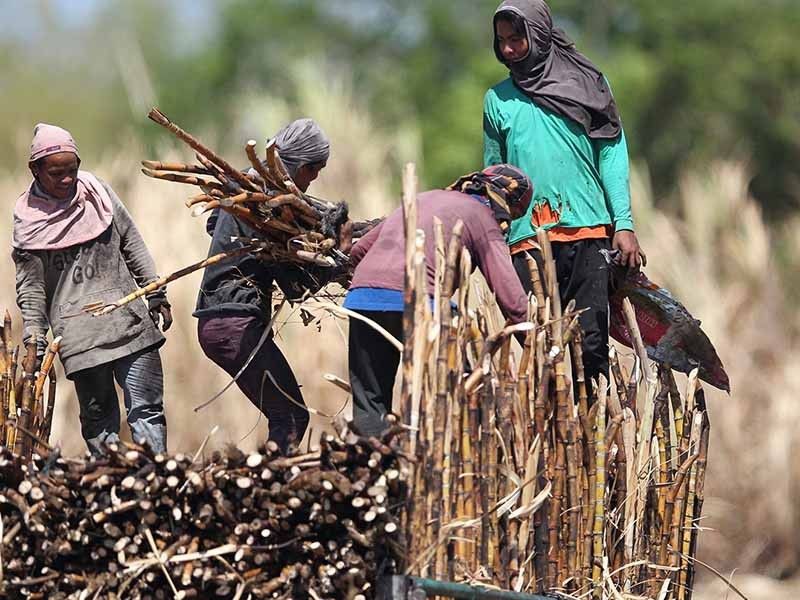 MANILA, Philippines — President Ferdinand "Bongbong" Marcos Jr. has thumbed down a proposal to import an additional 300,000 metric tons of sugar, Malacañang said, minutes after the Sugar Regulatory Administration (SRA) released an order on its import program for crop year 2021-2022.
"The president rejected the proposal to import an additional 300,000 MT of sugar. He is the chairman of the Sugar Regulatory Board and denied this in no uncertain terms," Press Secretary Trixie Cruz-Angeles said in a statement.
Under Sugar Order No. 4 issued Wednesday by the SRA, the total volume of sugar that may be imported shall not exceed 300,000 metric tons. It noted that as of July 31, actual production of raw sugar is 1,792,102 metric tons and actual production of refined sugar is 737,254, lower by 16.18% and 2.84% respectively fron last year.
The SRA projects raw sugar production at 1.8 million metric tons for crop year 2021-2022, lower by 16% from production last season of 2,143,018 metric tons, the order added.
"Sugar retailers and businesses producing sugar containing products have complained to the Department of Agriculture, Sugar Regulatory Administration and even to media on the unavailability of sugar in the market," the order said.
The order was intended to "specifically address the current sugar supply situation and its increasing prices."
According to the order, prevailing wholesale prices of sugar as of July 31 have gone up to P3,250 per LKg for raw and P4,400 per LKg for refined. One LKg is equivalent to 50 kgs.
Prevailing retail prices in public wet markets of P90 per kilogram for raw and P90 per kilogram for refined, both much higher than their respective suggested retail prices. The higher prices were caused in part by the tightening supply, it added.
The order was signed for Marcos by Agriculture Undersecretary Leocadio Sebastian. Marcos, who heads the agriculture department for now, is also the SRA board chairperson
Cruz-Angeles, however, said the president did not sign the order.
She did not say why the president rejected the proposal, which would have taken effect three days from filing with the Office of the National Registrar.