Inflation heats up to new 3-year high in June, spurring calls for bigger rate hike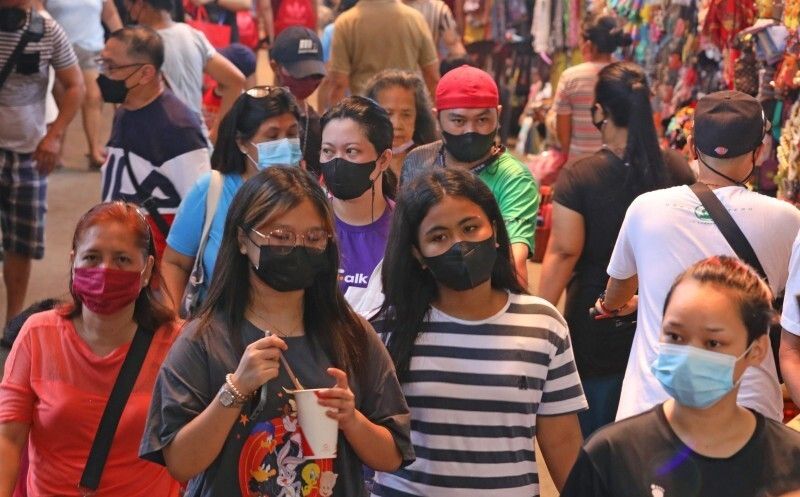 MANILA, Philippines (Updated, 10:57 a.m.) — Inflation quickened at a pace not seen in over three years in June, a development that would likely prompt the Bangko Sentral ng Pilipinas to be more aggressive in taming prices as Filipinos tighten their belts.
At a news briefing on Tuesday, the Philippine Statistics Authority reported that inflation, as measured by the consumer price index, rose 6.1% year-on-year in June. The last time inflation hit this level was back in November 2018, the year price growth soared to multi-year highs amid a rice supply crisis and falling currency at the time.
At the same time, the latest reading was faster than 5.4% recorded in May. But it nevertheless settled within the Bangko Sentral ng Pilipinas' forecast of 5.7-6.5% inflation for last month.
Still, inflation kept soaring above the government's 2-4% target. Year to date, inflation averaged 4.4%.
Nicholas Antonio Mapa, senior economist at ING Bank in Manila, said the latest outturn would only fuel calls for the BSP to step up its fight against inflation by firing off jumbo rate hikes.
"Pricey food, transport, utilities to push inflation well past target. Peso depreciation also fanning imported inflation. Two months of inflation above 6% should prod a more decisive 50 basis points hike by BSP by August," Mapa tweeted.
The rising inflationary trend will inevitably compel Filipinos to tighten spending, one that comes at an unfortunate time for a domestic economy looking to consumerism to aid recovery. Data broken down showed food (6%), transport costs (17.1%) and housing expenses (6.6%) have risen on an annualized basis.
The PSA provided data that showed the purchasing power of the peso has markedly declined. The value of P1 back in 2018 is now equivalent to P0.87 in June this year.
"When the consumer price index rises, the purchasing power of the peso falls," said National Statistician Claire Dennis Mapa.
This has been felt in commodities that the PSA regularly monitors. Prices of meat, which include pork and chicken, rose 8.1% month-on-month in June. Gasoline and diesel likewise crept up as global crude oil faced harsher speculation as a result of Russia's invasion of Ukraine.
In Metro Manila, prices of food, such as meat, crept up 9.1% in June compared to the previous month. Living expenses in the capital, including housing costs such as electricity and rent, continued to expand in June, data showed.
Likewise, inflation felt by the country's poorest households grew to 5% year-on-year. Sought for comment, Domini Velasquez, chief economist at China Banking Corp., believes inflation has not yet hit its peak.
"Inflation was sharper at 6.1% in June but we do not expect this to be the peak just yet," she said in a Viber message.
Velasquez projected that inflation in July could soar in the "high 6s or just below 7%" as the next CPI report will price in fresh jeepney fare hikes of P1-2 nationwide. Higher food production costs will be passed on to consumers and the possibility of shortage in Filipino food staples such as sugar and chicken will heat up prices, she said.
"Given the broadening of supply side pressures on inflation, we expect BSP to continue to hike its policy rates in all its remaining meetings for the year," Velasquez added.
For Leonardo Lanzona, economist at Ateneo De Manila University, the Marcos Jr. administration could address this by way of an "effective" stimulus program.
"…if the government does not have an effective stimulus program that will raise productivity at a rate greater than demand, aggregate prices will just increase. Given these external and internal factors, inflation will continue to rise," Lanzona said.