Trading uncertainty remains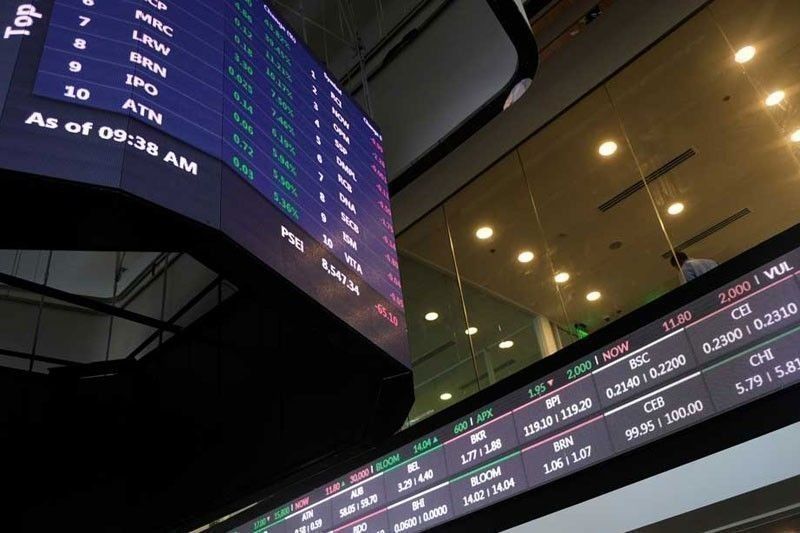 MANILA, Philippines — Uncertainty had been sweeping the stock market for weeks now, as scorching inflation, the depreciation of the peso against the dollar, and fears of a global recession are keeping investors worried.
The situation in the financial markets will remain similar for as long as the Russia-Ukraine conflict drags on in terms of relatively elevated global commodity prices and inflation, said Michael Ricafort, chief economist at Rizal Commercial Banking Corp.
This, even as the main Philippine Stock Exchange index (PSEi) corrected higher on Friday, a day after the Bangko Sentral ng Pilipinas delivered a 25-basis point hike in the key policy rate to 2.50 percent.
"Any resolution on the Russia-Ukraine conflict, though still highly uncertain at the moment, and any easing of lockdowns in China and in other countries hit recently by COVID-19 would be important inflection points that would help significantly ease elevated inflation," Ricafort said.
Last week, the PSEi declined for the third straight week by 114 points or 1.8 percent after the previous week's decline of three percent.
Since the start of 2022, the PSEi has lost 905.07 points or 12.7 percent.
Ricafort sees the next resistance levels at the 6,500 level while immediate support is at the 6,000 mark.
New COVID-19 local daily cases, which recently picked up to new three-month highs or to about 700 per day recently, up from about 200 in recent weeks, would be closely watched by investors and continue to affect the future trends in the market as this might affect domestic tourism and other measures to further reopen the economy.
Such efforts are seen as crucial to mitigate the adverse economic impact of the Russia-Ukraine war and the continued negative effects of the COVID-19 pandemic on the economy.