Cebu Pacific ramps up international flights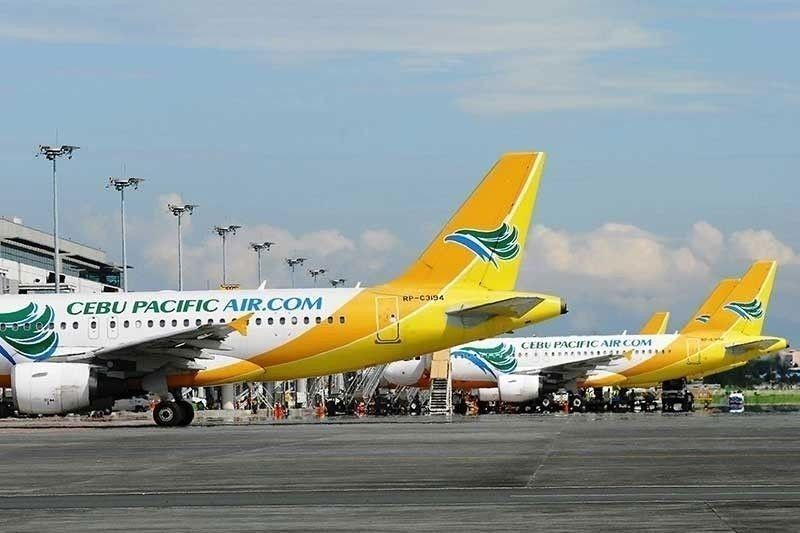 MANILA, Philippines — Budget carrier Cebu Pacific is ramping up its international network starting this month as travel restrictions continue to ease.
c
"We're happy to continuously see green shoots related to international travel as more countries open their borders, while others such as Bangkok, Malaysia, Singapore, and Vietnam completely dropped pre-departure COVID 19 tests for fully vaccinated individuals," Cebu Pacific chief commercial officer Xander Lao said.
Cebu Pacific flights from Manila to Bangkok are now operating up to five times weekly, to Kuala Lumpur up to three times weekly, to Hanoi up to twice weekly, to Ho Chi Minh up to four times weekly, and to Osaka up to three times weekly. Daily flights to Seoul (Incheon) from Manila are also available.
Flights to Nagoya, Japan will also increase from four times weekly to five times weekly starting June 29.
Cebu Pacific also intends to double its Manila-Singapore frequency by operating twice daily flights starting July 1.
Meanwhile, the budget carrier will resume its three times weekly flights to Sydney, Australia by next month, and its Cebu to South Korea service by July 3.
"As we anticipate demand to pick up, we will continue to boost our flight frequencies to enable our passengers to fly easy across our network – whether for a vacation or simply to visit family and friends, after such a long time," Lao said.
Since May 30, fully vaccinated individuals who received at least one booster shot are exempted from presenting pre-departure COVID-19 test results for entry to the Philippines.
"We laud the IATF-EID for further simplifying travel requirements for travelers coming into the country. This directive makes it more convenient and more affordable for boosted travelers, both Filipinos and foreigners alike, to come home or rediscover the Philippines,' Lao said.
Cebu Pacific urged passengers to check with the authorities of their destination for the latest protocols and requirements.
For its domestic network, Cebu Pacific has been adding more flights across its hubs in the country to provide passengers with more direct connectivity.
Its domestic network has over 50 routes spanning Luzon, Visayas and Mindanao.
Cebu Pacific said the increase in its flights not only boosts passenger operations, but also the company's cargo business, which benefits local enterprises.
"We are confident that our continuous ramp-up, coupled with our lowest fares, will ensure there is a Cebu Pacific flight for every Juan, for whatever purpose they may have for travel – be it for vacation, business, or to visit family and friends," Lao said.