OFWs need better social protection
December 27, 2021 | 12:00am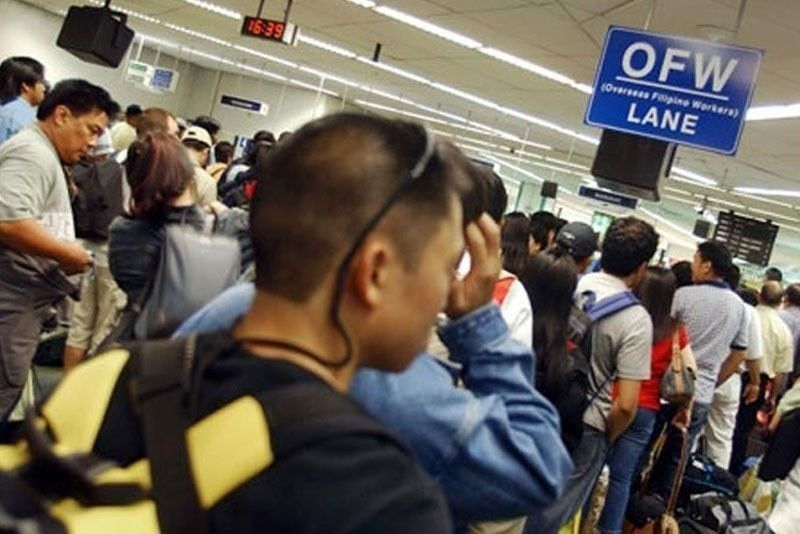 MANILA, Philippines — The government needs to step up its efforts in including more Filipino migrant workers in social protection schemes after the pandemic highlighted the unpreparedness of many overseas workers for a resilient livelihood.
In a discussion paper, state-run think tank Philippine Institute for Development Studies (PIDS) said the return of overseas Filipino workers since last year should be a reminder for the government to improve social protection and resilient sources of livelihood for OFWs.
Last year, nearly 800,000 Filipinos returned home to the Philippines because of COVID-19, significantly impacting the economy as the country remains heavily reliant on overseas remittances to boost household consumption.
PIDS researchers Aubrey Tabuga, Anna Vargas and Maria Mondez said the sudden turn of events caught many OFWs and their families unprepared, especially since saving is not a high priority of OFWs' families in the use of hard-earned remittances.
"Government agencies mandated to promote the welfare of migrant workers must carry out more aggressive steps toward the inclusion of OFWs in social insurance," they said.
The PIDS study showed that the most common benefits received by OFWs are those which meet immediate on-site needs rather than those that are considered as safety nets that allow them to smoothen consumption in times of shocks.
PIDS said basic worker benefits like health insurance, overtime pay, paid sick leave and work accident compensation are less common.
This makes a significant proportion of Filipino OFWs ..
migrant workers potentially vulnerable because they have no access to social protection.
While the Philippine government has programs under the Social Security System, Philippine Health Insurance Corp. and Pag-IBIG, among others, PIDS said not all OFWs are able to benefit from them.
The researchers argued that some migrant workers experience restricted mobility, which hinders processing of applications. Others lack documentary OFW's... From B1
requirements as some employers may restrict access to these files, while a few would prefer to prioritize meeting basic needs and other necessary expenses given that income is limited.
They noted that processing documents is also challenging since this would require some workers to take a day off during weekdays when offices are open. There is also scarce availability of consulates and other government institutions that provide domestic assistance.
"It is imperative that such opportunity is maximized by ensuring that migrant workers are adequately protected on-site, given all the necessary worker's benefits, and that such migration journey yields the best possible outcome including but not limited to an improvement of their capacity to access social protection upon their return to their home country," the authors said.
"These shows the urgency of effective mechanisms for dialogue with host country governments to ensure that OFWs obtain the adequate workers' benefits while working abroad," they said.
The authors maintained that there is a need to target the less educated migrant workers and those who hold elementary occupations in all initiatives related to the improvement of awareness and education campaigns on social protection as these workers have the lowest membership to basic social protection schemes.