AUB sees profit rising 32% in 2021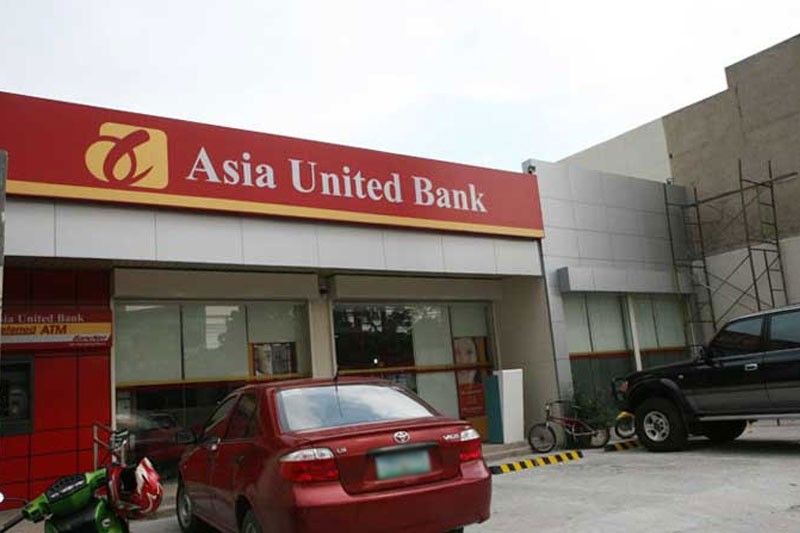 MANILA, Philippines — Rebisco-led Asia United Bank (AUB) sees its earnings jumping by 32 percent to P4 billion this year from P3.03 billion in 2020 as the economy recovers from the pandemic-induced recession.
"2021 will definitely be a better year than 2020, as we expect the vaccine rollouts by the government and the private sector to improve consumer confidence and lead to increased economic activity. These, in turn, will boost our commercial and consumer lending business, which remain stable," AUB president Manuel Gomez told shareholders during the company's virtual annual meeting.
From January to March, the listed bank's net income fell by 38 percent to P736 million from P1.18 billion in the same quarter last year as provision for potential loan losses amounted to P638 million.
With the expected pickup in lending activity, Gomez said AUB is ready to set aside appropriate loan loss provisions in 2021 as required.
AUB has managed to stay competitive against industry peers despite the pandemic as it ranked high on all measures of profitability, financial strength, and operational efficiency. It ranked second in net interest margin, fourth in return on equity, fourth in return on assets, third in capital adequacy ratio, first in cost-income ratio, first in deposit growth, and first in total assets growth.
"This is solid proof that our steady investment in our digital channels has been paying off," Gomez said.
The bank is also spending P160 million for its planned digitalization initiatives this year. The bank's growing reliance on digitalization helped AUB reduce its operating expenses by three percent and achieve better cost-to-income ratio of 38.4 percent.
Before the pandemic led to wider acceptance of digital platforms, AUB has already been enhancing its AUB Mobile App to enable fund transfers and the adoption of the national QR code for convenient fund transfers and payments via QR across banks.
It has also rolled out QR Ph to its customers and merchants under its AUB mobile app, HelloMoney e-wallet, and AUB PayMate digital payment acceptance platform, making AUB one of only three "issuer-acquirer" participants ready to use and accept the national QR code.
It also expanded its e-wallet partnership with Liquid Group of Singapore in April to include Thai QR and PayNow Singapore, to become a strong regional player in the QR payments space.