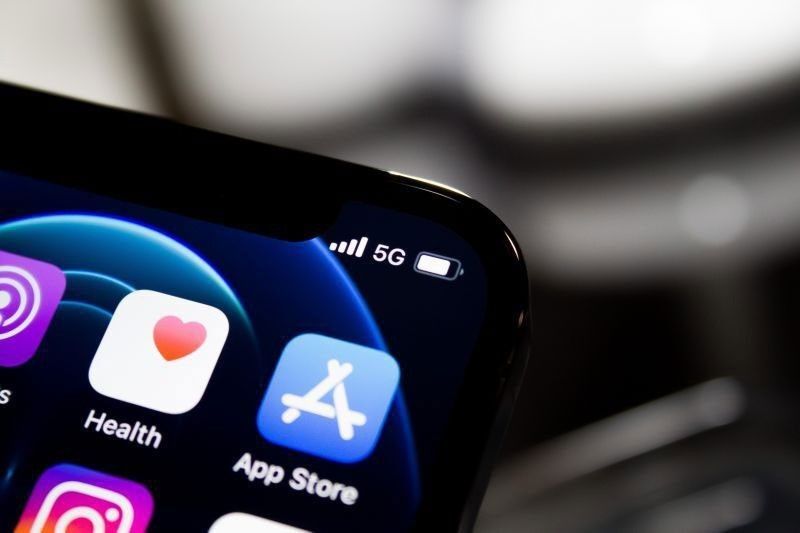 Stock image of 5G phone.
James Yarema via Unsplash
Fitch: Telcos to pace 5G investments
MANILA, Philippines — Fitch Ratings expects telcos in the country to pace 5G investments over the next few years to preserve cash flow.
Fitch said the degree of competition and the pace of 5G investments would shape the outlook for the Asia-Pacific telecom sector.
It said uncertainties over the resumption of growth in telecoms revenue, competitive intensity, and 5G investments are the top issues for credit investors in the region's telecoms sector.
"The impact of 5G capex will be uneven across our portfolio of rated companies due to asymmetrical development. Emerging markets like India, Indonesia, Sri Lanka, Thailand and the Philippines are likely to pace 5G investments over the next few years to support cash flow, and enable investments to meet proven demand," Fitch Ratings said.
"Meanwhile, incumbent telcos in advanced 5G markets such as South Korea, China, Taiwan, Singapore and Australia are likely to position 5G as a network differentiator to strengthen their competitiveness. Singapore's 5G investment will provide an indication of the standalone network costs," it said.
Fitch Ratings nonetheless expects limited rating changes over the next 12 to 18 months, underscoring its stable telecom sector outlook.
"We expect a steady rating trajectory for most of the companies in our APAC telecom portfolio amid prudent capital preservation and a gradual EBITDA recovery in 2021. However, rating headroom is narrowing. Capex and spectrum payments that are higher than our expectations and lower returns on 5G investments could weigh on leverage metrics," Fitch said.
"We believe telcos will undertake prudent capital preservation, including reducing shareholder returns and selling non-core assets, to manage their balance sheet strength," it said.
Fitch Ratings last November said Philippine telco giants Globe and PLDT are likely to restrict 5G fixed-wireless access to selected areas.
Last month, PLDT wireless unit Smart Communications reported that it has successfully tested 5G carrier aggregation with its technology partners Ericsson, Huawei, and a leading 5G smartphone vendor, as it gears up to further enhance 5G capacity, coverage, and user experience in the the country.
PLDT is looking to spend between P88 billion and P92 billion in capital expenditures this year, part of which will be invested in its continuing 5G rollout.
Globe, meanwhile, said it would be rolling out more 5G areas this year to make the new technology available to more customers.
Globe is eyeing to spend about P70 billion for capital expenditures this year to further improve and expand its network.