Airlines see clearer skiesas more travel restrictions lifted
October 17, 2020 | 12:00am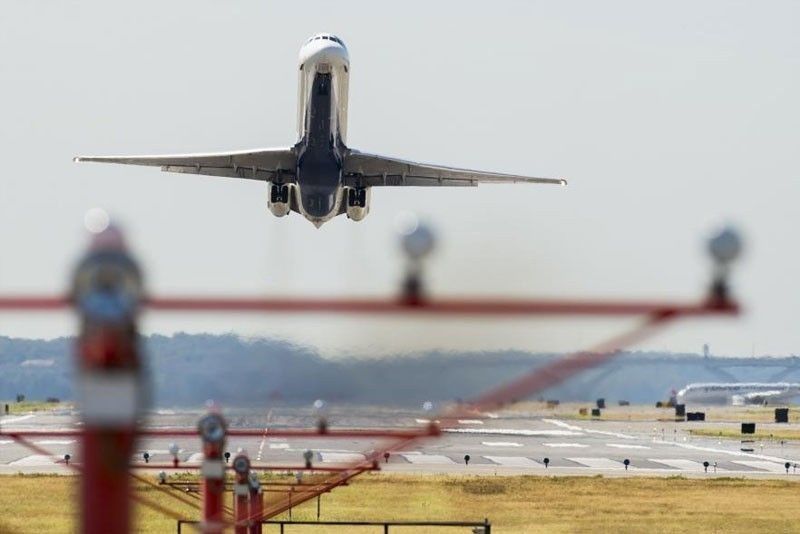 MANILA, Philippines — Local airlines, which for months have been taking a beating due to travel restrictions as a result of the COVID-19 pandemic, will get a much-needed boost as the government has allowed Filipinos to do non-leisure travel abroad starting next week.
Flag carrier Philippine Airlines (PAL), Cebu Pacific and AirAsia Philippines welcomed yesterday the lifting of restrictions on non-essential outbound travel of Filipinos effective Oct. 21.
"With the easing of restrictions on international outbound travel, there is now an opportunity to build passenger traffic to destinations whose governments carry out parallel easing of restrictions," PAL spokesperson Cielo Villaluna said.
"With easing of restrictions of points of origin and destination combined with an air travel experience that observes a high level of safety and health protocols, we hope to see increased demand for flights," Villaluna said.
During the second quarter, PAL, Cebu Pacific and AirAsia Philippines flew only 800,000 passengers as compared to 13.5 million passengers flown in the same period last year.
Passenger traffic remained low in July and August due to the implementation of a two-week modified enhanced community quarantine in Metro Manila.
"We welcome this recent development as we believe this will pave way for the restart of the travel and tourism sector. We hope this will be followed by the reopening of more destinations within the Philippines, so we may restart domestic tourism as well," Cebu Pacific vice president for marketing and customer experience Candice Iyog said.
Iyog said the carrier plans to add flights between Manila and Tokyo and Osaka by Oct. 25.
"We look forward to adding more flights to more destinations once demand picks up," Iyog said.
"We have been working with the government in developing a process using antigen tests, and we look forward to rolling this out for the riding public soon. We also continue to ensure the highest safety standards are implemented across all phases of the flight - from pre-boarding, inflight, up until arrival at desired destination," she said.
Filipinos who will be allowed to travel abroad will be required to submit confirmed roundtrip tickets, adequate travel and health insurance for those traveling with tourist visas, execution of an immigration declaration acknowledging the risks involved in traveling, and a negative antigen test result taken within 24 hours before departure.
"While it is positive news for international non-essential travel to use antigen as a screening tool to protect passengers on board, but the irony is, government has not allowed domestic non-essential travel to use the antigen tool," Air Carriers Association of the Philippines (ACAP) executive director and vice chairman Roberto Lim said.
ACAP is composed of PAL, Cebu Pacific and AirAsia Philippines.
Lim said the country is behind nearly all the ASEAN and Asia Pacific carriers in reviving their domestic air transport.
"Our domestic air traffic is around 15 percent of pre-COVID levels while Asia neighbors are in 35 percent to 60 percent. This low level has a retarding effect on the country s recovery," Lim said.
Lim earlier said airlines were requesting local government units to embrace the initiatives of ACAP and open up their cities to more flights.
While the government has been very cooperative in the airlines' requests, he said domestic carriers are still waiting for more financial support.
"At this point in time we also need government support. In Bayanihan 2 we see that we were able to get some support. We hope that there are some additional financial stimuli package of support that is coming so that the airline industry of the Philippines can improve," Lim said.
In a recent report, Fitch Ratings said it sees passenger traffic of airlines in key Asia-Pacific markets, including the Philippines, to remain well below 2019 levels by next year despite a recovery.
Fitch Ratings expects the Philippines, where further COVID-19 spread remains a high risk, to see average RPK (revenue passenger kilometres) levels at 35 percent of the baseline in 2020 and 60 percent in 2021.