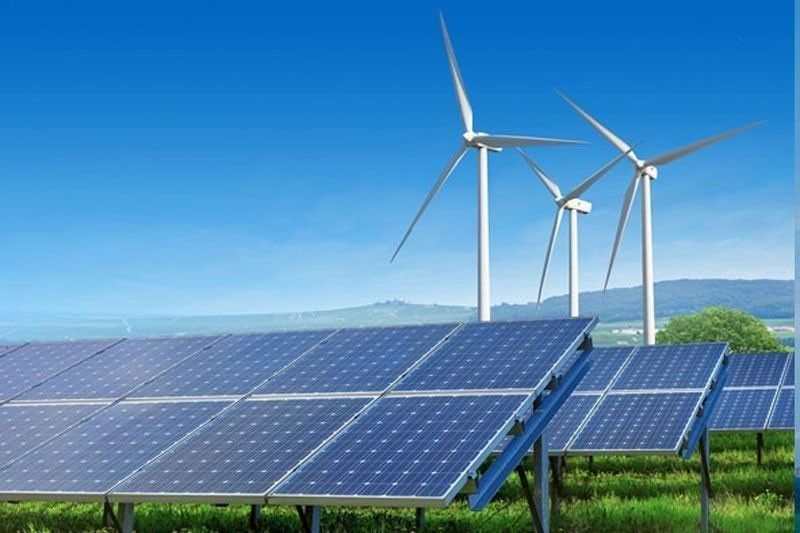 AC Energy said it is developing the 140-megawatt Sitara solar plant in India under UPC-AC Energy Solar, its 50-50 joint venture with UPC Solar Asia Pacific.
STAR/File
AC Energy expands to India
MANILA, Philippines — AC Energy Inc., the power unit of Ayala Corp., continues to expand overseas with its latest venture in India.
AC Energy said it is developing the 140-megawatt Sitara solar plant in India under UPC-AC Energy Solar, its 50-50 joint venture with UPC Solar Asia Pacific.
UPC-AC Energy Solar CEO and co-founder of UPC Solar Asia Pacific Pranab Kumar Sarmah said the project is the start of achieving at least one-gigawatt (GW) solar project installations in the Asian region in the next few years.
"This project is expected to reduce 2.4 million tons of CO2 in its life-cycle. This is our humble contribution to help India reach its renewable energy goal," he said.
As it marks its first major investment in India, AC Energy's total renewables capacity will reach over 1,200 MW.
"India is one of the world's largest and fastest growing markets for renewable energy," AC Energy president and CEO Eric Francia said.
"We look forward to participating in this market as we continue to expand around the region, and work towards our goal of reaching 5,000 MW of renewables by 2025," he said.
UPC-AC Energy Solar won the power supply agreement for the project via a competitive bid at INR 2.48 per kilowatt-hour (kwh), fixed over a 25-year period.
The Sitara solar project – located in Rajasthan, a desert state with the highest irradiation in India – is estimated to have a project cost of $68 million.
It is expected to start power generation in the first quarter of 2021, supplying energy to the Solar Energy Corp. of India (SECI).
The said project strengthens AC Energy's presence in India together with long-time partner UPC Renewables, according to AC Energy International COO Patrice Clausse.
"As we join forces once again with UPC, which shares our commitment toward sustainability, we will continue to push for the deployment of new technologies and best practices to harness India's growth potential for clean energy, while contributing to their renewable energy goals," he said.
For UPC Renewables, the Sitara project also forms part of its goal to expand its renewable energy target in the Asia Pacific region.
"We are pleased to begin the construction of another renewable energy project with our partner, AC Energy. Our renewable energy project pipelines with AC Energy across the Asia-Pacific region will account for a significant part of AC Energy's 2025 renewable energy capacity target," UPC Renewables chairman Brian Caffyn said.
AC Energy and UPC renewables started their partnership in 2013 with North Luzon Renewables, an 81-MW wind farm project in Pagudpud, Ilocos Norte.
In January 2017, the two groups invested in PT UPC Sidrap Bayu Energi, developer of a 75-MW wind farm in South Sulawesi, Indonesia.
Most recently, the companies expanded their partnership with the development of two wind projects, Lac Hoa and Hoa Dong, in the Soc Trang province of southern Vietnam. The project, with an aggregate capacity of 60 MW, features the tallest towers in Vietnam.
AC Energy has committed to scale up its renewable energy expansion in the region and has identified the Philippines, Indonesia, Vietnam, Australia, India and Myanmar as key target markets.
The company has committed to transition to a low carbon portfolio and reach 5,000 MW of renewables capacity by 2025.