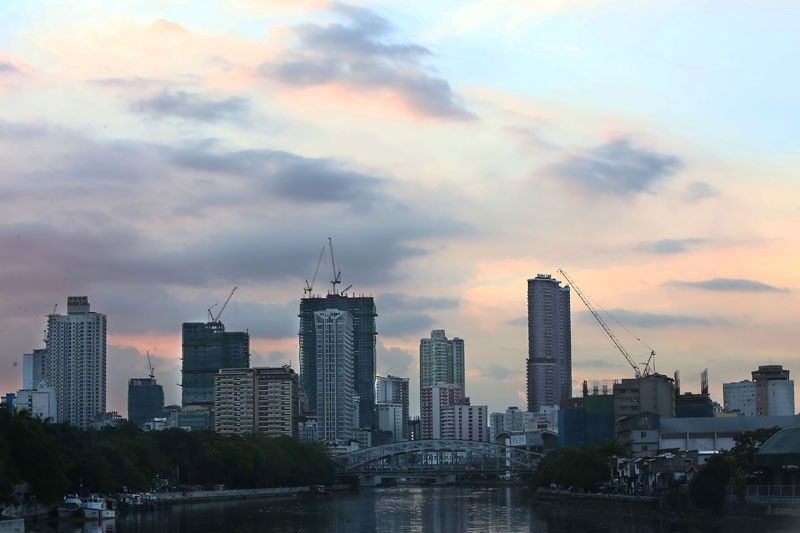 In a report, DBS said the Philippines' gross domestic product could shrink by at least 2.5 percent this year.
Miguel de Guzman, file
DBS expects Philippine economy to shrink
MANILA, Philippines — Singapore-based DBS Bank Ltd. expects the Philippine economy to slump this year by as deep as four percent for the first time in more than two decades amid the high number of new cases of coronavirus disease 2019 or COVID-19, adding to an already sizeable number of existing cases.
In a report, DBS said the Philippines' gross domestic product (GDP) could shrink by at least 2.5 percent this year.
"We maintain our forecast of a contraction of 2.5 percent this year, with worst case forecast of a four percent decline," the bank said.
The economy contracted by 0.2 percent in the first quarter, ending 84 straight quarters of positive growth or since the three percent contraction recorded in the fourth quarter of 1998 during the Asian financial crisis.
"Two key growth engines – household consumption and investment growth declined sharply at the start of the year and are poised to deepen in the second quarter," it said.
The Development Budget Coordination Committee (DBCC) penned a GDP contraction of two to 3.4 percent this year, reversing the six percent growth last year. The Philippine economy last contracted by 0.5 percent in 1998.
The bank said the government's infrastructure and fiscal economic transformation has lifted the share of investment growth to 26 to 27 percent of GDP versus the 20 to 22 percent about five to six years back.
However, it said public expenditure and construction outlays are likely to be delayed this year due to realignment of spending to tend to the COVID-19 outbreak.
DBS said countries in the region are gradually easing lockdowns and restrictive measures as the "lives versus livelihoods" debate gains prominence given the likelihood of a significant hit to growth.
DBS said the Philippines has a relatively stronger coronavirus measures among ASEAN peers, while both Indonesia and Thailand are more open.
"Community quarantines in Philippines have been among the longest in the region, which started in mid-March and has stayed relatively stringent into June. Metro Manila accounts for half of the total cases, followed by Central Visayas," it said.