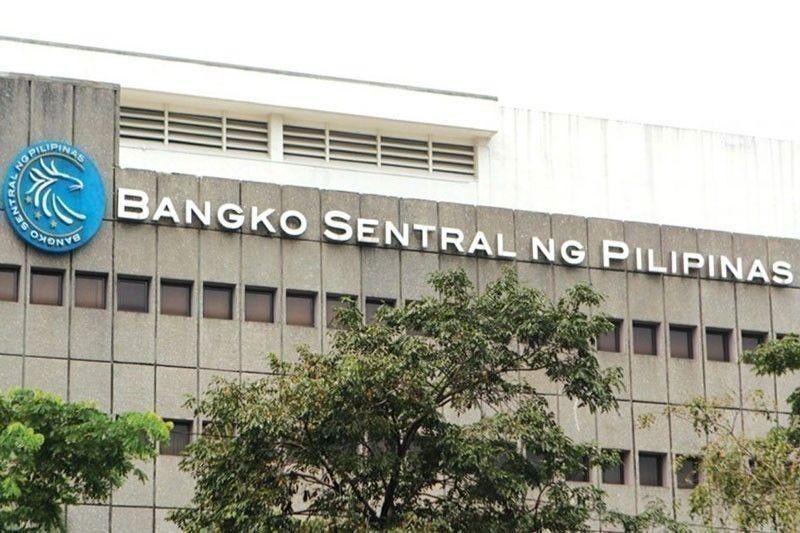 In a report, the macroeconomy research firm said that while the BSP is not in a rush to loosen policy further at the moment, the economy is "in clear need of further support."
STAR/File
BSP to keep policy rates steady this week
MANILA, Philippines — The Bangko Sentral ng Pilipinas (BSP) may keep rates steady in a meeting this week, but is likely to further loosen policy this year as the growth outlook remains dismal, according to London-based Capital Economics.
In a report, the macroeconomy research firm said that while the BSP is not in a rush to loosen policy further at the moment, the economy is "in clear need of further support."
And as such, policy rates may be eased by another 75 basis points within the next few months.
"The governor of the central bank in the Philippines recently signaled that he is in no rush to loosen policy further. While this makes a rate cut next week unlikely, more cuts are still almost certain in the months ahead," the report said.
The Monetary Board is set to convene on June 25.
On April 16, the BSP pushed down key rates to new record lows in an off-cycle decision.
The central bank slashed its overnight reverse repurchase rate by 50 basis points to 2.75 percent. The overnight lending and deposit rates were also reduced accordingly.
"The main reason is the dreadful outlook for growth, among the worst in the region. All of the data so far suggest the strict lockdown has had an enormous impact on the economy," Capital Economics said.
"Industrial production plummeted by nearly 60 percent year-on-year in April, while exports collapsed by 51 percent. Labor market data were equally horrific, showing an increase in the number of people unemployed of around eight million. Around 40 percent of those still formally employed were not working either," the report said.
Capital Economics said that while there have been some recovery in economic activity as some mobility restrictions are lifted, it would take some time for the economy to fully recover from the shocks of the pandemic.
"We suspect the economic scars will take a long time to heal," Capital Economics said.