Amway Philippines donates over P3 million to efforts against COVID-19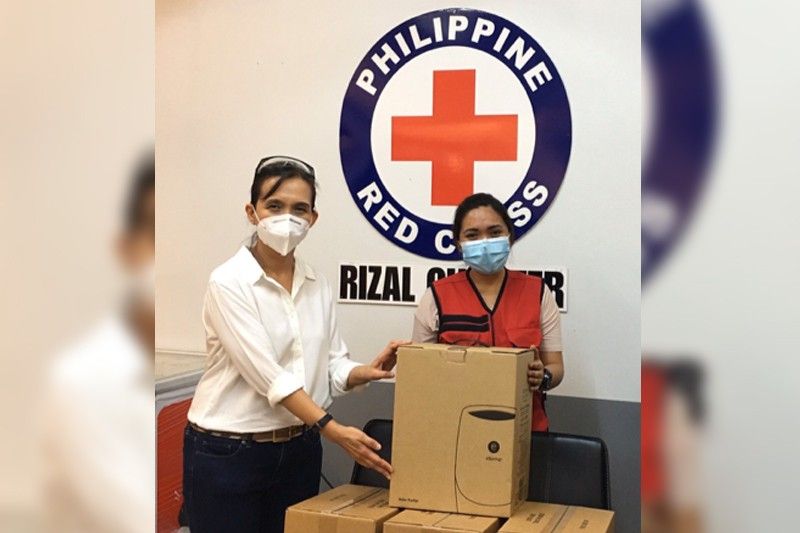 MANILA, Philippines — Direct selling industry leader Amway Philippines has pledged over P3 million in cash, products, and personal protective equipment (PPEs), including its marketing budget, to benefit various groups in the frontlines during the fight against COVID-19.
"Amway Philippines is taking collective steps in providing relief to those working bravely amidst the pandemic," said Leni Olmedo, country manager for Amway Philippines.
"We believe that everyone can play an integral part in caring for our health workers and countrymen," she added.
Amway partnered with the Philippine Red Cross (PRC) to provide over P2-million worth of its nutrition and personal care products and P400,000 in cash to aid the organization's ongoing initiatives against the disease.
The company will also provide PPEs to San Lazaro Hospital in Manila, one of the government hospitals overburdened by the pandemic.
Some of the company's direct sellers, Amway Business Owners (ABOs), also currently serve as frontliners in various medical facilities. Through its ABO's, Amway has reached out regionally with donations of their eSpring Water Purifier units to health workers and hospitals in Cebu, Cagayan de Oro, and Davao.
The company has also reallocated its marketing budget for this period towards relief efforts.
It also launched a program to further raise funds. A portion of the sales from their line of health supplements, Nutrilite, will go to their COVID-19 relief fund whose final amount will be matched and doubled by Amway by May 15.
"The desire to do the common good in uncommon times defines us. However, it's also important to take care of ourselves. We can only make positive contributions and live our purpose if we ourselves stay healthy and focus on the things that we can control," said Olmedo.
The direct selling company continues to operate through a strict work-from-home policy. Employees pitched in with cash donations to aid some of the staff heavily affected by the lockdown.
"Amway Philippines will continue to embody our values of freedom, family, hope, and reward—principles that have taught us the importance of family and solidarity in all that we do; of transforming our lives and others' through giving," Olmedo concluded.