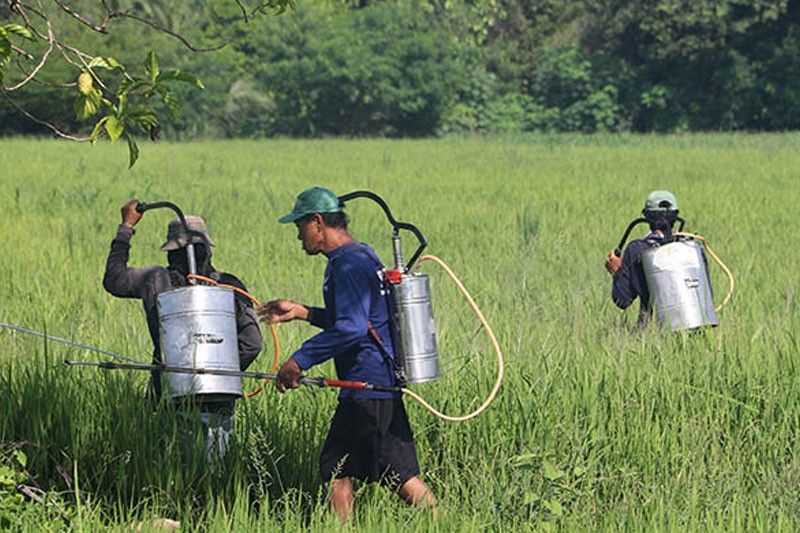 DA sets aside P1 billion for lending to COVID-affected farmers
MANILA, Philippines — The Department of Agriculture has allocated an initial P1 billion in loans for farmers and fisherfolks to help them cope amid the coronavirus disease pandemic.
The financing program is part of the expanded Survival and Recovery Aid program under the Ahon Lahat, Pagkaing Sapat Kontra COVID-19 which aims to increase farm productivity and ensure food sufficiency amid the crisis.
According to the Agricultural Credit Policy Council, the loan facility will provide small farmers, fishers and agri-fishery enterprises with needed working capital to continue operations amid the enhanced community quarantine.
Under the expanded loan program, eligible enterprises whether single proprietorship, partnership, corporation or cooperative and association may borrow up to P10 million at zero interest, payable up to five years.
On the other hand, individual farmers and fishers can borrow non-collateralized loans of P25,000 at zero interest and payable in 10 years.
Only one borrower is allowed per household and those who will participate in the DA's Kadiwa ni Ani at Kita program will be given priority.
"The idea is to provide emergency and production capital requirements for our marginalized sector, whose operations and earnings were severely affected by the enhanced community quarantine in Luzon," Agriculture Secretary William Dar said.
"The country's farmers and fishers, who we consider as food security frontliners play a crucial part in our fight against COVID that's why it is important that we continue to empower them to ensure continued production and delivery of food to our countrymen," he said.
ACPC is strengthening its partnerships with 230 existing lending conduits nationwide, that include government banks, rural banks, cooperative banks, cooperatives, viable NGOs, and associations for the successful implementation of the expanded SURE Aid program.