DTI eyes safeguard duty on imported vehicles
February 24, 2020 | 12:00am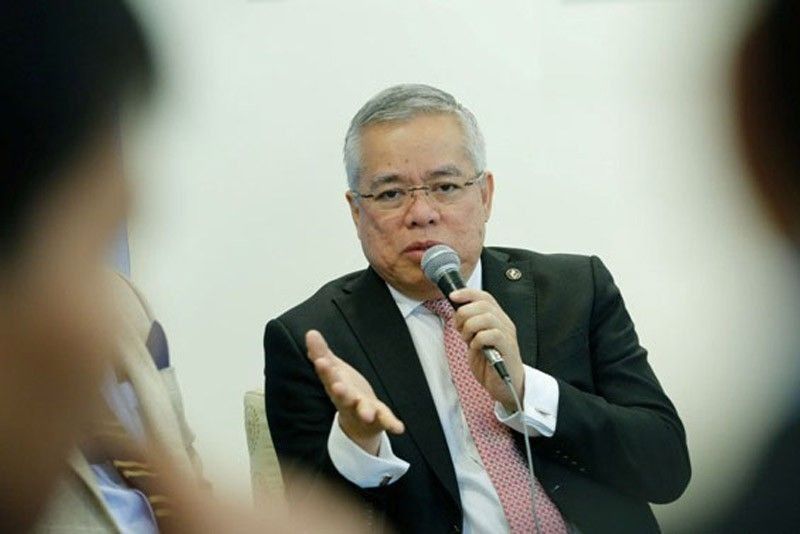 After Honda decision to stop local assembly
MANILA, Philippines — The Department of Trade and Industry (DTI) said the government would need to put in place safeguard duty on imported automobiles to promote local manufacturing especially after Honda Cars Philippines Inc. (HCPI) said it would shut down its Sta. Rosa plant in Laguna next month.
"We really have to study the need to impose safeguard duty and other measures to provide at least a level of support to the local assembler," Trade Secretary Ramon Lopez.
HCPI said on Saturday it is closing its assembly plant for the Honda City and BR-V models in Sta. Rosa in Laguna next month.
Lopez said the DTI is set to meet with HCPI officials today (Monday) to discuss how to minimize the impact of the firm's decision.
In its statement, HCPI said the decision to shutdown vehicle manufacturing operations was made after looking at how it could efficiently allocate and distribute resources as it aims to provide reasonably priced and good quality products in the country.
"As such, after consideration of optimization efforts in the production operations in Asia and Oceania region, Honda decided to close the manufacturing operations of HCPI," the firm said.
Malacañang for its part vowed to look for new jobs for workers who will be displaced by the shutdown of the manufacturing operations of HCPI in Laguna next month.
"We will have to find new jobs. If they (Honda) decide to shut down (its operations), what can we do? They incurred losses. We we have to look for jobs for them," presidential spokesman Salvador Panelo said in a radio interview.
"That's why we have the Build Build Build (infrastructure) project so that other displaced workers would find another job," he added.
Panelo, however, believes that the closure was not due to the higher taxes on some vehicles, which took effect in January 2018.
"How come the others did not shut down (their operations). Maybe they incurred losses, maybe fewer people bought cars from them," the Palace spokesman said.
While HCPI will stop production operations, the firm will maintain its presence in the country through automobile sales and after-sales service operation through the utilization of Honda's Asia and Oceania regional network.
"Honda will continue providing highly attractive products to its customers in the Philippines and continue contributing to the local society, which has been an ongoing effort for the last 50 years since Honda was established in the Philippines," HCPI said.
HCPI started production operations in 1992.
Last year, HCPI's sales dropped 13 percent to 20,338 units, from 23,294 units in 2018.
In 2018, HCPI's sales declined 27 percent to 23,294 units from 31,758 units in 2017.
In January, HCPI sold 1,769 units, nine percent lower than the 1,943 units in the same month last year.
Lopez said HCPI may be facing challenges in keeping the cost competitiveness of their local assembly operations so, it had to make a decision to close the production plant.
He said the car assembly plant which has about 380 workers, is challenged in terms of cost as there is no tariff protection, making imports a cheaper alternative.
"Vehicle imports have been growing, causing injury to local industry, from assembly to the local parts supply network in the country," he said.
HCPI's announcement of its plant closure comes at a time the government has just launched its preliminary probe on a petition filed by workers' group Philippine Metalworkers' Alliance for the imposition a safeguard measure or duty on vehicles amid rising imports.
Increased imports are hurting the local car assembly, auto parts manufacturers, as well as employment in the sector as such would lessen opportunities to produce cars in the country.
Republic Act 8800 or the Safeguard Measures Act allows government to put in place safeguard measures in the form of an increase or imposition of duty on the imported product when increased imports cause serious injury to domestic players.
Lopez has assured car companies that there would be a balanced ruling and government would take into consideration all the stakeholders' position in its investigation to determine whether a safeguard measure on vehicle imports should be in place.
Established in 1990, HCPI is a partnership of Honda Motor Co. Ltd., AC Industrial Technology Holdings Inc., and Rizal Commercial Banking Corp.
HCPI, with a capital investment of P1.9 billion, started production operations in 1992. – With Alexis Romero