E-money transactions up 33% to P1 trillion in 9 months
December 10, 2019 | 12:00am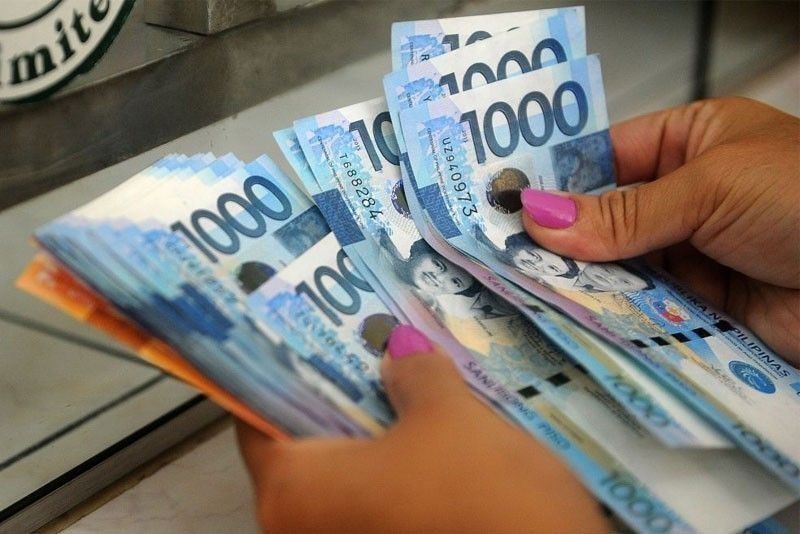 MANILA, Philippines — Digital payments surged by 33 percent to breach the P1 trillion level from January to September on the back of enabling regulatory environment, rising number of providers and aggressive marketing.
Melchor Plabasan, director of the BSP's Technology Risk and Innovation Supervision Department, said electronic money (e-money) transactions, both inflows and outflows, amounted to P1.04 trillion during the nine-month period from a year-ago level of P784.92 billion.
Plabasan said e-money transactions coursed through banks went up by 12.8 percent to P752.4 billion from P667.17 billion, while transactions coursed through non-bank electronic money issuers (EMIs) surged by 147 percent to P290.3 billion from P117.74 billion.
"Inflow and outflow transactions from non-bank EMI players which registered at 147 percent could be attributed to effective promotional ploys, be it in the form of cash backs, discounts and even gamification of e-money functionalities," he said.
On the other hand, the volume of e-money transactions increased by eight percent to 433.05 million from 400.97 million.
"The volume and value of e-money transactions for the 9-month ending September 2019 compared to the same period last year reflects the gaining market impetus toward digital payments. This provides more encouraging signs that the consuming public is becoming more attuned to the use of their phones and prepaid cards for daily payment needs," Plabasan said.
To date, the BSP has issued more than 50 EMI licenses including 31 banks and 20 non-banks.
Non-bank EMIs include i-Remit, Tagcash Ltd Inc., MarCoPay Inc., giant Grab's GPay Network Philippines, SpeedyPay, OmniPay, Metrobank Card, G-Xchange, Alipay Philippines, Infoserve, Lulu-Phils Internatonal Exchange, PayMaya Philippines, True Money Philippines, DCPay Philippines, Wisecard e-Money Philippines, Starpay, Zybi Tech, Airpay Technologies Philippines, Togetech and Ecashpay Asia.
The BSP launched the National Retail Payment System (NRPS) in December 2015, paving the way for the introduction of clearing houses including the PESONet and InstaPay to raise the level of digital payments to 20 percent by 2020 from only one percent in 2013 as part of the shift to a cash-lite from a cash-heavy economy.
The regulator together with the Philippine Payments Management Inc. (PPMI) also launched the EGov Pay facility for online payment of taxes and government fees as well as the QR (quick response) PH for person-to-person money transfers.
"The trending effect of these activities coupled with the BSP's continuing efforts to provide a convenient, safe and secure retail payment environment give us great optimism that we will hit our target of 20 percent electronic payments by 2020," Plabasan said.