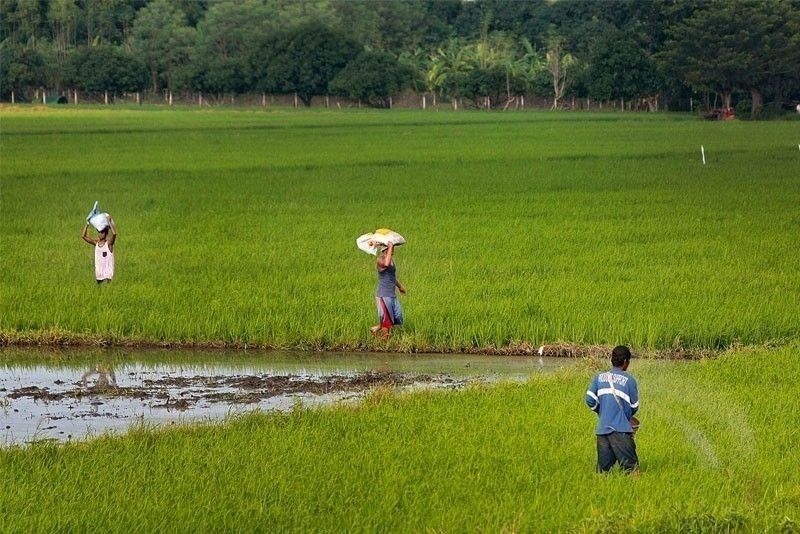 Thai firm to build farms in quake-hit Mindanao
MANILA,Philippines — A Thai agricultural company is planning to establish community poultry and hog farms in areas affected by consecutive earthquakes in Mindanao.
The Mindanao Development Authority (MinDA) is partnering with Thai-based Charoen Pokphand Foods Public Co. Ltd. and its local unit CPF Philippines Corp. to build animal farms in Mindanao.
It will also partner with the Development Bank of the Philippines and Mindanao agri-business company iFreshCorp.
MinDA chairman Emmanuel Pinol said the project called Livelihood Opportunities in Villages for Economic Upliftment is designed to help calamity victims recover and become self-reliant.
In a meeting with MinDA earlier this week, CPF Philippines executives Sakol Cheewakoset and Udomsak Aksorphakdee committed to establish at least two model farms – one for hogs and another for poultry – in the earthquake affected areas starting first quarter of next year.
"Other farms will be established in other areas, especially for earthquake victims who had to be relocated because of risks posed by landslides in their mountain villages," Pinol said.
Under the program, MinDA will organize earthquake victims into cooperatives or associations. Some will also be converted into MinDA Tienda outlets while the others will operate the poultry and hog farms to be established in their communities.
MinDA will also work with DBP on the grant of loans for the establishment of a common service facility needed for the poultry and hog projects.
"The poultry and hog farms will be located in a specific area where the cooperative members could go to everyday and work on their community projects," Pinol said.
CPF Philippines will provide the piglets, chicks, feeds and veterinary services for the farms after which it will buy the produce of the farmers. After deducting the cost of the piglets, chicks and feeds, CPF Philippines will turn over to the farmers cooperative the profits gained from the project.
CPF Philippines is likewise linking up with iFreshCorp. for tolling services for the feeds, hatchery and slaughter and dressing plants for the produce.
Next week, MinDA, CPF Philippines and iFresh Corp. will present the project to the DBP for approval.