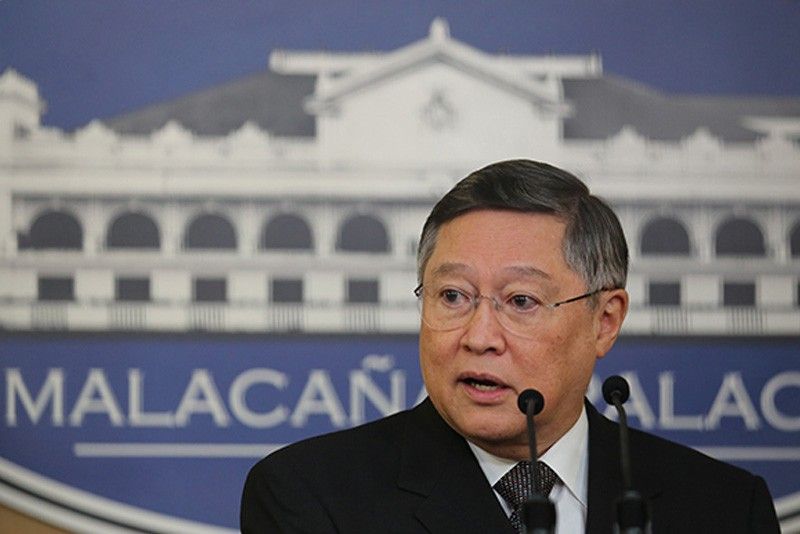 Quoting Finance Secretary Carlos Dominguez, the DOF said the PPP route is now being considered by the government for some of its big-ticket infrastructure project "provided that PPP projects promote public interest by avoiding contracts that are disadvantageous to the government and a burden to the people with very high fees."
PPD/King Rodriguez, File
Goverment revisits PPP mode for infra financing
MANILA, Philippines — The Duterte administration is now open to adopting the public-private partnership (PPP) mode in financing its Build Build Build program provided that concessional contracts are not disadvantageous to the government or the public, according to the Department of Finance (DOF).
Quoting Finance Secretary Carlos Dominguez, the DOF said the PPP route is now being considered by the government for some of its big-ticket infrastructure project "provided that PPP projects promote public interest by avoiding contracts that are disadvantageous to the government and a burden to the people with very high fees."
"In other words, PPP must stand for PPPP – public-private partnerships for the people," Dominguez said during a recent speech before the Chief Executives Organization (CEO) in Makati City.
The government earlier shunned the use of the traditional PPP mode as the process supposedly slows down the implementation of projects. Instead, the government shifted to what it calls the hybrid PPP mode, wherein the government will build the project and later on bid out the operation and maintenance to the private sector.
Recently, the government recalibrated its Build Build Build program by adding 26 projects which will be pursued through PPP.
This expanded the list of flagship infrastructure projects to 100, which the National Economic and Development Authority (NEDA) estimates to cost collectively at P4.2 trillion.
According to Vince Dizon, the presidential adviser for flagship programs, the government would prioritize the public interest in pursuing more projects under the PPP scheme.
He said concession agreements in the past tied the government to provisions, such as automatic rate increases, commitments of non-interference and non-compete clauses.
Dizon said these "strip the government of its ability to require concessionaires to improve services, all of which have been detrimental to the public interest," adding that "under the Duterte administration, such disadvantageous provisions will not be allowed."
Aside from the PPP mode, Dominguez said the government's financing strategy for the Build Build Build program also includes the implementation of a tax reform program, which will improve revenue inflows. He said the program would help fund 20 percent of the total cost of the projects.
The finance chief said the administration is also tapping development partners, such as Japan and China, which have committed $9 billion each in official development assistance, and South Korea, which has pledged $1 billion.
Since the start of the Duterte administration, Dominguez said the DOF has sealed 17 concessional loan agreements.
The secretary added that the national government is also raising funds through offshore commercial markets, such as the US, Japan, China and Europe.
According to Dominguez, the rollout of the Build, Build, Build program, together with the policy and administrative reforms being undertaken by the government, will support the Philippine economy's growth going forward, even amid the headwinds that plague the international market.